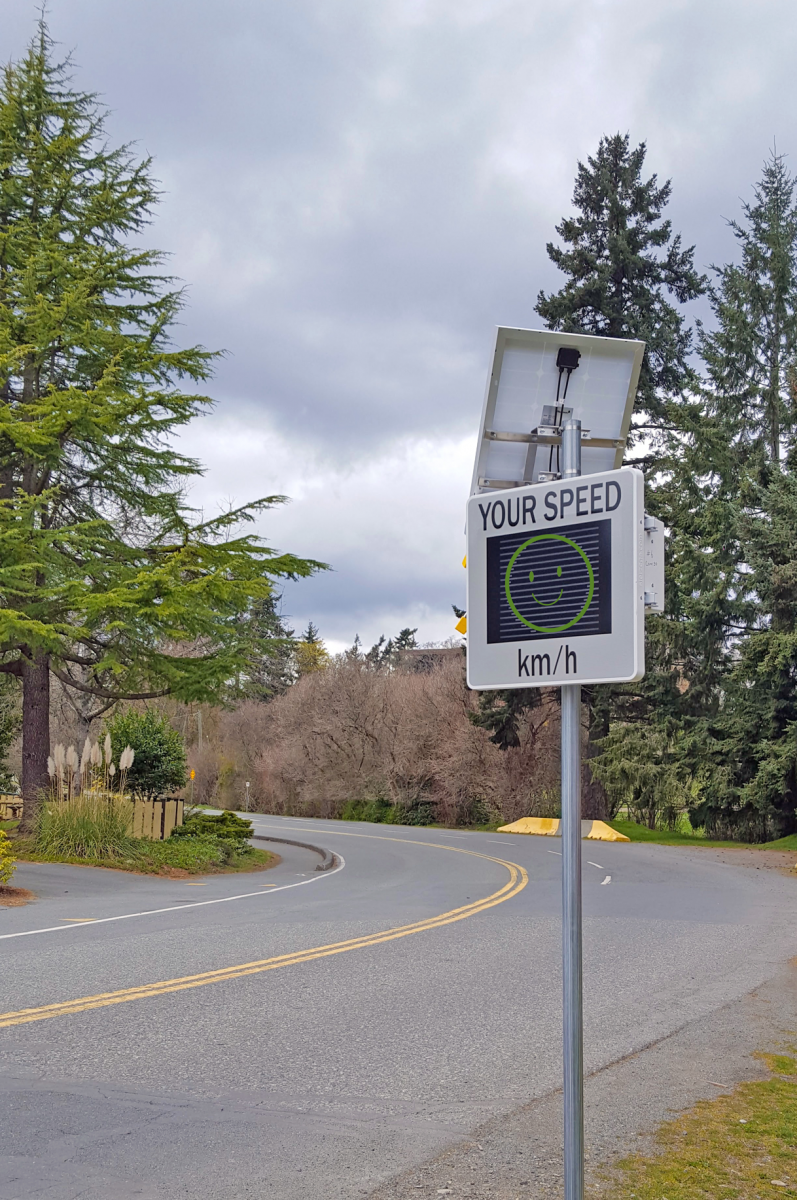 If you drive along Hagel Road past David Cameron Elementary School in Colwood, you'll notice new signs that display your speed. This is a reminder to please take it slow and follow speed limits, particularly in school zones where children and families frequently walk and cycle to the school and playground.
The sign will reward you with a smile that lets you know you are doing your part to make the neighbourhood a safer and happier place. 
The solar powered speed reader signs also collect data about driver behaviour, including vehicle speeds and counts by date and time of day. This information could inform any future transportation or enforcement initiatives that may be considered.