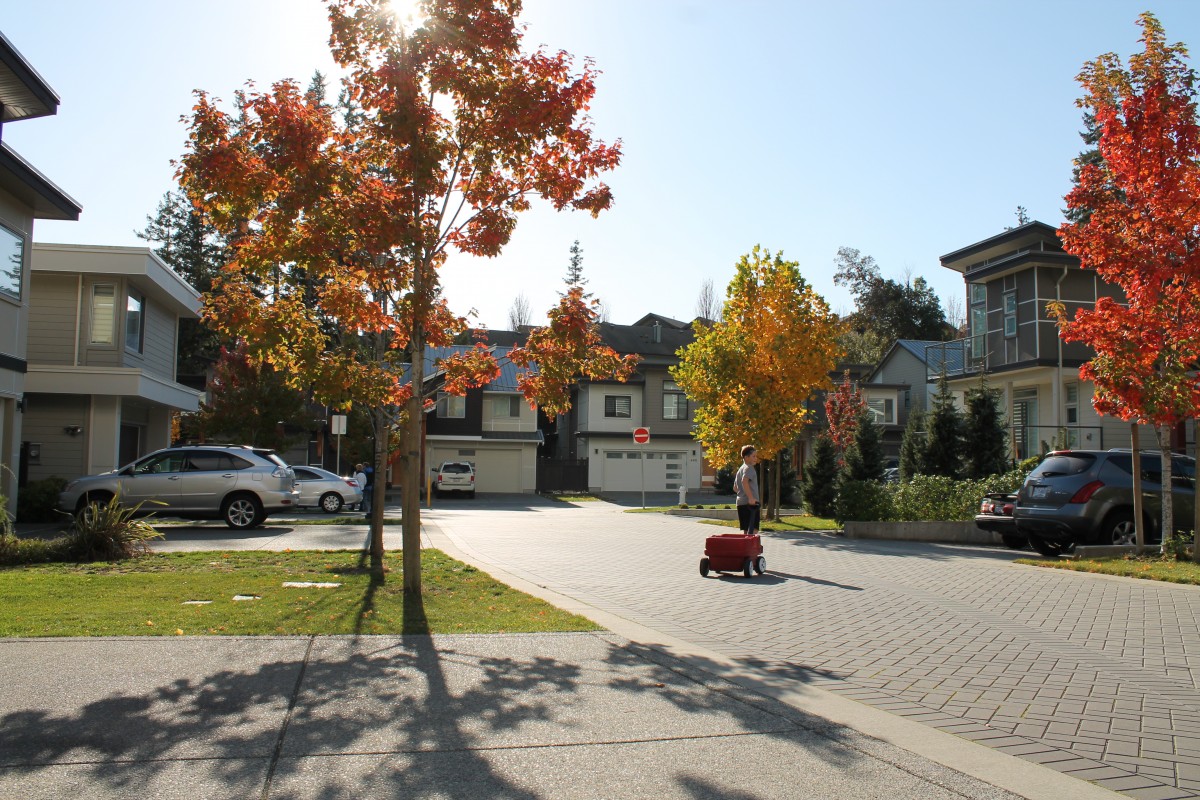 The City of Colwood has created a new Traffic Calming Policy to provide consistency about where and how traffic calming measures will be considered in Colwood.
It is not uncommon for a municipality to receive many contradictory complaints about a single road. One resident wants speed bumps to slow drivers down, while another wants a higher speed limit so he can get where he needs to go. 
Resident input into the city's Official Community Plan update found that people want to see walking, cycling and transit prioritized alongside cars. Recent upgrades to a portion of Metchosin Road reflect this, with the addition of wide sidewalks and buffered bike lanes. Similar upgrades will be coming to sections of Sooke Road with frontage works at Brookes School, Colwood Corners, and other developments. The City is also working with BC Transit to plan for priority bus lanes between Colwood Corners and the Trans Canada Highway.
The new traffic calming policy considers multiple factors. Is the road a busy major artery or a quiet local road? Will traffic calming measures on one route result in short cutting through another route? Will a change require police enforcement in order to be effective? Has access by emergency vehicles been considered? Is it a steep road where raised traffic calming measures would be unsafe?
Key points from the policy
New traffic calming requests will not be considered for arterial roads, so that vehicle traffic continues to flow while still providing safe infrastructure for walking, cycling and transit. 
 
Before implementing traffic calming measures on a collector or local road, improvements will be considered to adjacent arterial roads to direct vehicles to those main routes with the goal of reducing traffic in neighbourhoods. 
 
New traffic calming requests on collector roads will be given higher priority if they are adjacent to a school or park, otherwise given lower priority unless all other options have been exhausted.
 
When a new traffic calming measure is considered, residents will be included in decision making. A City survey will be circulated. 50% of residents surveyed must return it, and 75% of the surveys returned must endorse the measure. 
 
Physical traffic calming measures will be considered before regulatory measures that require enforcement (such as decreasing the speed limit).
 
Ocean Boulevard along Esquimalt Lagoon in Colwood is unique because it is used as a commuter route and as a park. The new policy clarifies that Ocean Boulevard between Lagoon Road and the Lagoon Bridge is first and foremost a park, as opposed to a collector road. 
For updates on the City's first traffic study area in the Lagoon neighbourhood, go to www.colwood.ca/LagoonTraffic.  
Glossary
"Arterial road" means a major road that is designated and built with vehicular movement as its primary function and consideration.
"Collector road" means a road that is designated and built with both vehicular movement and local access having equal consideration, and also provide routes to arterial roads.
"Local road" means a road that is designated and built for local access with vehicular movement as a secondary consideration, the primary purpose being to link homes to collector and arterial roads.
Read the report with the full Colwood Traffic Calming Policy that was endorsed by Council on December 18, 2017.