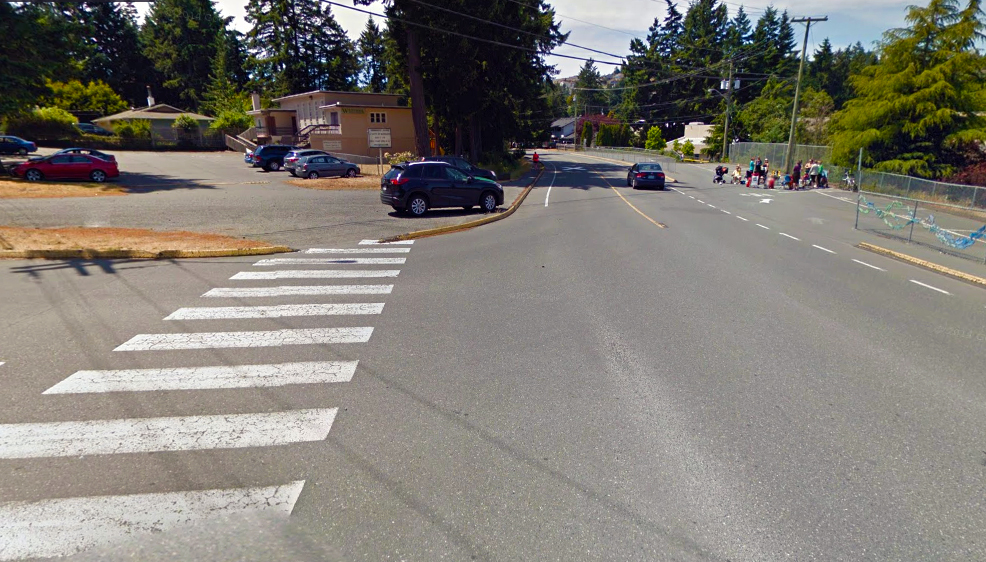 We're making it safer to walk across Owens Road near Wishart Elementary School.
Cars often block the crosswalk and sidewalk area when they are parked on the small portion of city boulevard near the Westside Bible Church. This creates an unsafe situation, particularly for younger children walking to and from school. This is an area that gets extremely busy during school drop off and pick up times.  
The City has reclaimed the boulevard area at the end of the crosswalk and is adding a new gravel walkway and small landscaped area. This will clearly separate cars from pedestrians. The change will also improve sight lines for drivers at this busy corner.