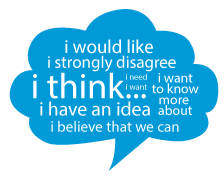 ​Colwood Council has made a change to the way they discuss City business, in order to better involve citizens in decisions that affect them. The new Committee of the Whole format allows for members of the public to speak at the beginning of the meeting, participate in discussion about each agenda item, and to have the final word the end of the meeting.
Hearing from you
In the past, separate committees were in place to discuss issues related to a specific topic, such as transportation, planning or parks. One Council member would chair the committee with a vice chair, and two Colwood citizens would be appointed as members. This meant that often only one member of Council had the benefit of hearing citizen input firsthand before Council voted on an issue. It also often left public participation largely to the two citizen committee members, rather than inviting input from a broad range of people. 
Input into decisions
With Committee of the Whole, all members of Council will have the benefit of thorough discussion and citizen input on each topic. The goal is to assist Council in making more durable decisions by giving them direct insight into the needs and priorities of community members before they are required to sit at the Council table and make a binding decision. Dialog is welcome on each agenda item.
Committee of the Whole is a place to encourage in depth discussion of topics, but it is not where decisions are made. If a decision is required, the committee will make a recommendation that will be voted on at an upcoming Council meeting.
Come join the discussion at a Monday meeting
Council and Committee of the Whole meetings are scheduled for Monday evenings (unless a stat holiday bumps it to a Tuesday). Council meetings take place on the first and third Monday of each month, and the second and fourth Mondays are reserved for Committee of the Whole as required. 
The first Committee of the Whole meeting is scheduled for Monday, December 11 at 6:00 pm. Join us in Council Chambers at Colwood City Hall, 3300 Wishart Road. 
See what's on the agenda
City of Colwood meeting agendas are published on Thursday evenings. You can subscribe to receive an email when the agenda goes out so you can give it a quick scan and see if there are topics that interest you. Just go to www.colwood.ca/Subscribe, click the Agendas box and enter your email address. (You can also opt to receive emails when news and events are posted.) Click here to review the agenda for the first Committee of the Whole meeting on December 11.