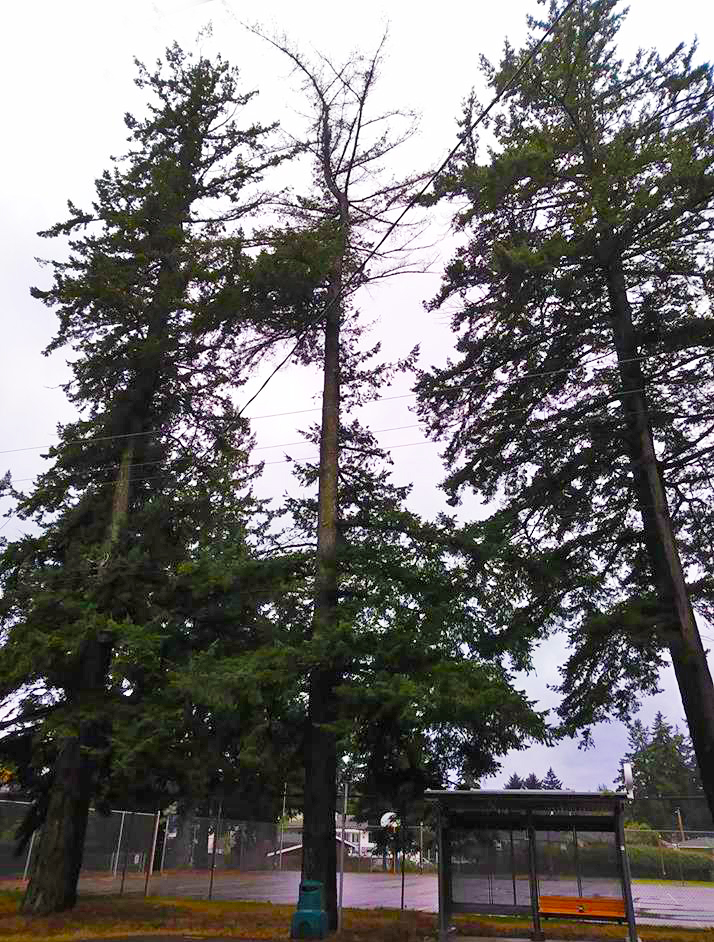 A hazardous tree on Metchosin Road near the transit stop by Dunsmuir Middle School was partially removed today, Friday, November 10, 2017.
The tree had been assessed by a certified arborist who determined that approximately fifty percent of the tree was dead from the top down, and the tree was showing signs of failure. It was overhanging the sidewalk, transit stop, school yard and hydro lines, and therefore posed a risk to students, pedestrians and vehicle traffic.
Capital City Tree Service was engaged to remove the tree, but site constraints due to construction and traffic patterns on Metchosin Road have limited the ability of crews to remove the tree in it's entirety this morning. As such, the hazardous portion of the tree has been addressed and safety concerns have been alleviated. The contractor will return to the site and remove the remainder of the tree as soon as possible.