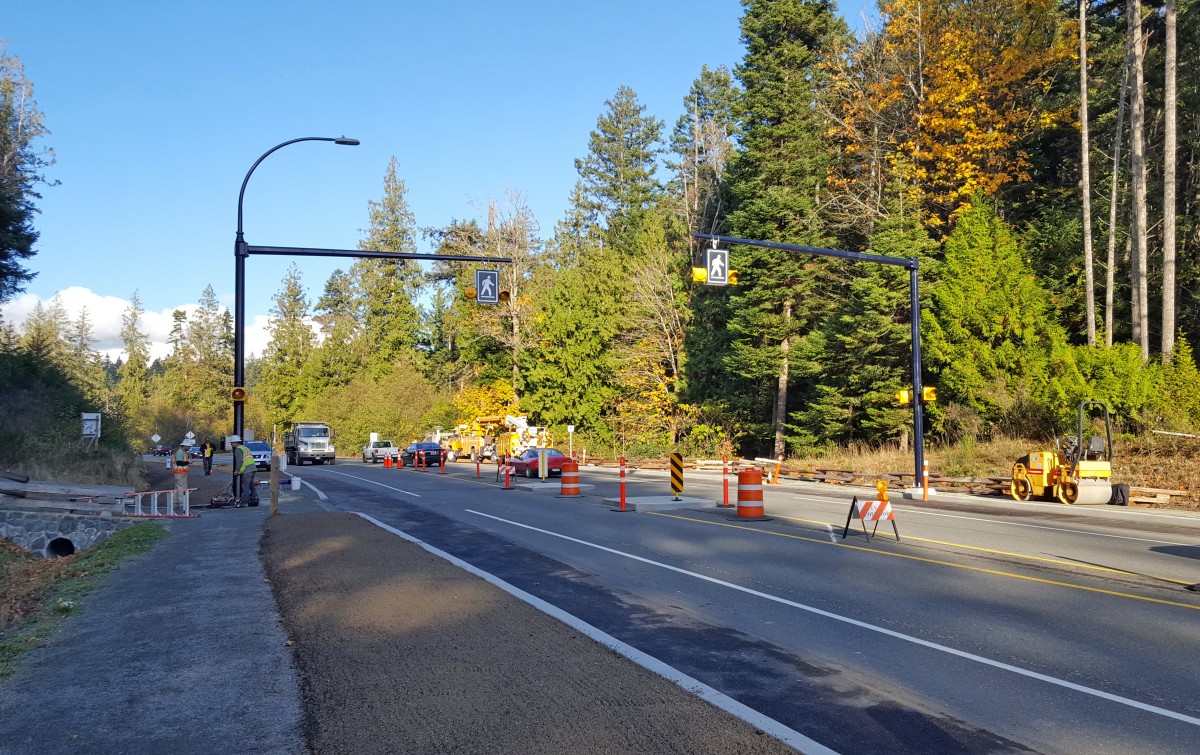 The new signalled pedestrian crosswalk is now in place on Veterans Memorial Parkway at Havenwood Park (between Cairndale Road and Latoria Road).
New overhead lighting and pedestrian activated flashers will make it easy for drivers to see people in the crosswalk, improving safety for everyone.
We hope you will take advantage of the crossing on your walks throughout the neighbourhood.
Drivers please use caution as everyone becomes accustomed to the new traffic pattern.