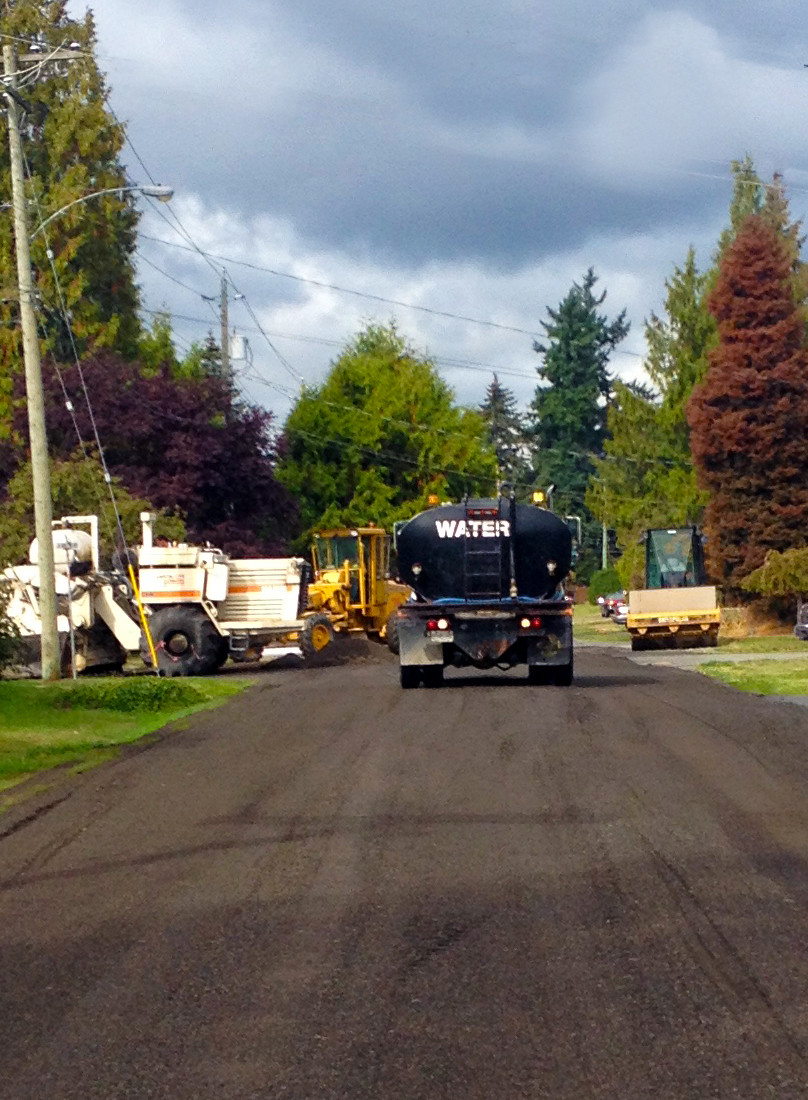 The City of Colwood will be resurfacing the asphalt on the aging roadway of Marlene Drive between Hagel Road and Pickford Road.
The first phase of work is scheduled for the week of November 20th and will involve pulverizing, grading and repaving the roadway.
​The second phase is scheduled for the week of November 27th, when driveway connections will be completed and gravel shoulders will be reinstated.
Please observe temporary parking restrictions between 8am and 4pm during this work. Traffic control personnel will be on site to direct traffic.
About Colwood's road resurfacing program
The City determines which streets are due to be resurfaced each year based on pavement conditions, pavement age and traffic volumes as well as other factors such as transit and bicycle routes, utility clearances and available budget.
During road resurfacing, traffic delays can be expected, but single lane alternating traffic will be maintained at all times.
Sign boards will be posted on major roads to advise commuters in advance of the expected dates for the work.
Residents and businesses fronting the paving locations will receive written project notices.
Paving is weather sensitive so schedules may change. 
For more information, please contact Ross Myles, Manager of Public Works at rmyles@colwood.ca or 250-474-4133.