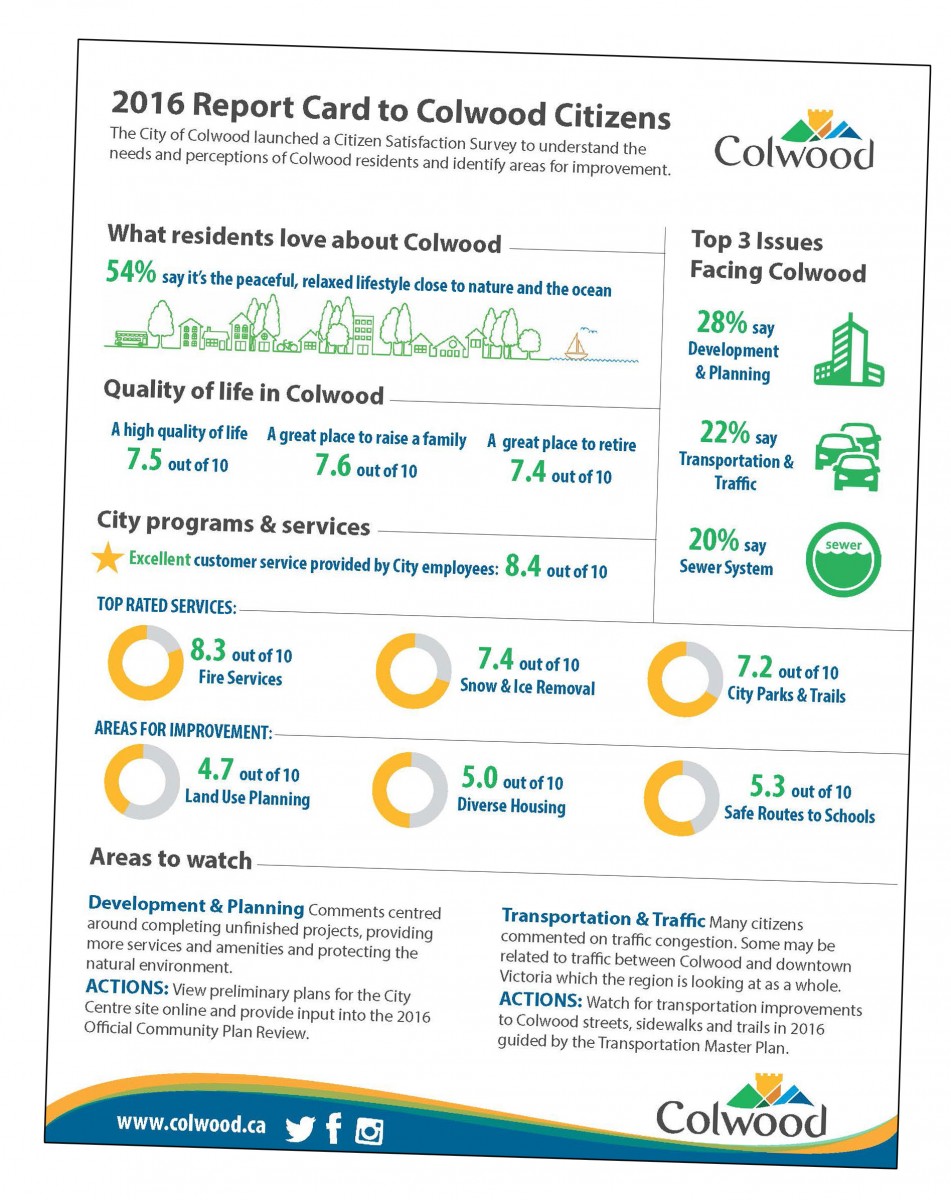 The City of Colwood is encouraging residents to take part in a satisfaction survey to share their views about quality of life in Colwood. It is an opportunity to talk about which city services are most important to you and where there are opportunities for improvement. The findings will help Colwood Council and staff better understand citizen priorities and expectations.
You may get the call!
Between October 25 and November 9, 2017, Colwood residents may be contacted by phone as the City works to gather input from a random sample of 400 citizens. This approach is the most scientific way to hear from a broad range of residents who represent diverse age groups, interests and areas of the community. 
Complete the survey online
If you were not contacted by researchers, but would like to share your thoughts, you can complete the survey online. Data from the online survey will be analyzed separately from the randomized data, but overall findings will be reported and will give the City a greater understanding of citizens' preferences.
How are citizen survey results used?
The survey findings will inform the City's 2018 strategic planning and budget processes to guide short and long term priorities. The information will also be compared with previous survey data to evaluate progress over time. Results of the survey will be made available on the City of Colwood website when they are collated and presented to Colwood Council in December 2017. 
Feedback drives improvement
The City is striving to continually improve our community and provide the highest quality of service for citizens. Asking residents 'how are we doing?' and 'what's most important to you?' provides critical information we need to make decisions about the community-building services, projects and initiatives we will focus on. To all those who are contacted, we sincerely appreciate your time and value your input.