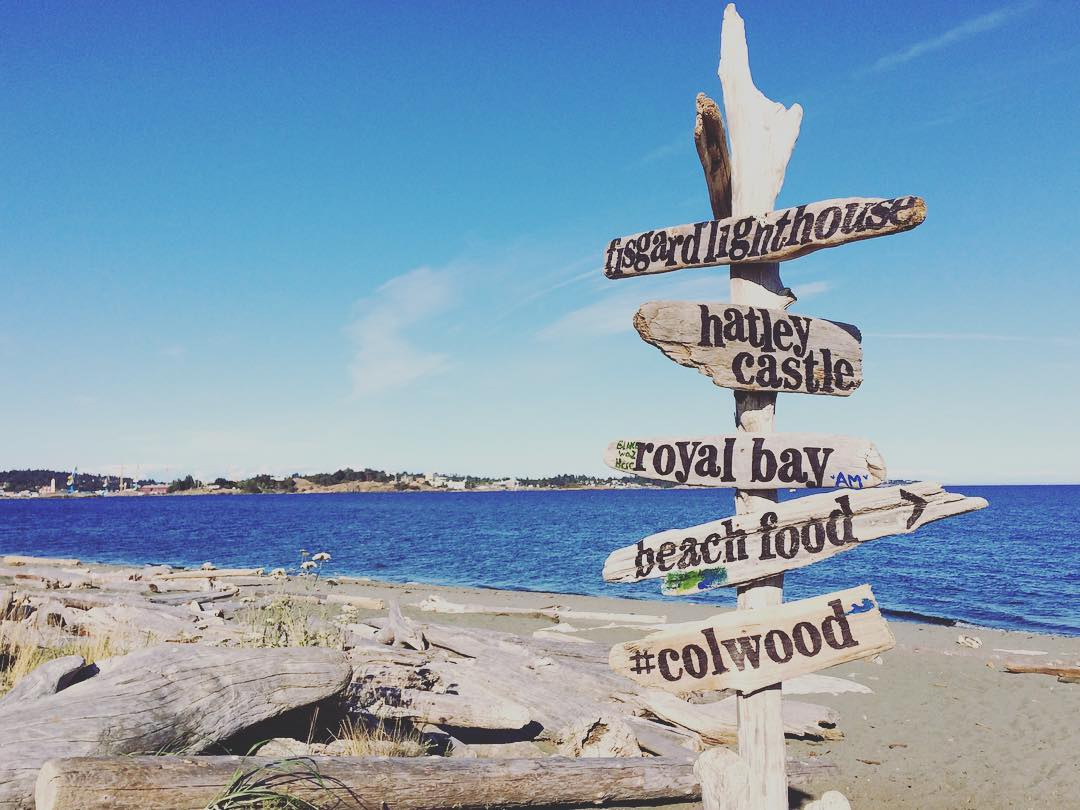 An ocean view that takes your breath away. A walk along the beach in the fresh sea air. The ocean has the power to make you breathe deeply and can change your whole perspective. In fact, spending time by the ocean is known to promote active living, inspire creative thinking and reduce anxiety. And in addition to contributing to a high quality of life for people, marine shorelines provide vital biologically diverse ecosystems that support vegetation, shellfish, fish, birds and wildlife.
Knowing this, how can cities balance the creation of world class waterfront destinations with the need to safeguard the very qualities that make shorelines special?
Colwood residents have wrestled with this question as they create a new plan for their community.
As a seaside city, Colwood sits along more than eight kilometers of uniquely accessible ocean waterfront. It is one of those rare waterfronts where you can step out of your car and have your toes in the ocean within a few steps, then walk for miles along an untouched ocean beach. Add spectacular historic sites like Fort Rodd Hill, Fisgard Lighthouse, and Hatley Castle as well as Esquimalt Lagoon National Migratory Bird Sanctuary, and it is no wonder Colwood's waterfront is a destination for residents and tourists alike.
Walk west along the beach a couple of kilometers and you come to Royal Bay, a seaside neighbourhood that is fast emerging from what had been a large gravel operation on the waterfront since the early 1900's.
Community members have clearly expressed through the Colwood Making Waves survey and engagement events that they support a vibrant seaside village at Royal Bay, with homes, shops, services and inspiring public spaces that will make it a world-class destination.
Based on this, the draft community plan proposes that Royal Bay will be the focus of new development for Colwood, and will be an integral part of reinforcing the City's identity as a seaside destination. A continuous waterfront walkway is envisioned to connect the Royal Bay seaside village to the lagoon area, and beyond to a revitalized commercial centre and regional transportation hub at Colwood Corners. 
At the same time, the draft plan proposes that even as the seaside village builds out, Colwood's waterfront will be protected from hard shoreline development, and that marine environments will be maintained using Green Shores principles. The plan also makes allowances for the city to adapt to changes in sea level rise.
The waterfront is the place residents and visitors recognize as the soul of the community, and what distinguishes Colwood from other cities. Access to the waterfront – with a dynamic seaside village and spaces for public life – will be balanced with measures that protect sensitive ecological areas from human activity.
Do these ideas line up with what you envision for Colwood? Watch for opportunities to review and provide input into Colwood's draft Official Community Plan when it is presented for feedback later this fall.