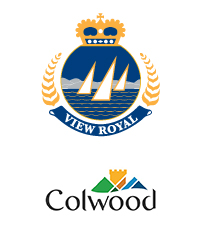 UPDATE February 2019: VRTC approves $250K funding for detailed design of transit priority lanes on the Island Highway in Colwood. Read article
UPDATE October 2018: BC Transit presented preliminary plans to Colwood Council. Next steps are VRTC budget endorsement in Dec 2018 with detailed design and public engagement expected in spring 2019. View the BC Transit presentation | Watch video of the BC Transit presentation.
The City of Colwood and the Town of View Royal are working with BC Transit and the Victoria Regional Transit Commission (VRTC) to develop concepts and cost estimates for a rapid transit corridor along the Island Highway between Colwood Corners and the Trans-Canada Highway. 
"With travel times and congestion in the capital region increasing, it is important to make public transit a realistic option for people," said Colwood Mayor Carol Hamilton. "That will only happen if buses can move people faster than cars on major routes."
The plan will outline options for implementing rapid transit along the Island Highway, including bus lanes, queue jumping lanes, preferred park & ride locations, traffic light coordination strategies, and costing details.
VRTC Board Chair, Susan Brice, says partnerships are key in this work. "The VRTC is committed to working with our partners in Greater Victoria to improve transit services," said Brice. "The work being conducted here is about taking what we have heard from the public and bringing it to reality."
See also: Colwood Mayor tackling congestion on the TCH
Improving transit on the Island Highway has been identified as a priority in multiple regional and local transportation plans – including the Transit Future Plan (2010), the Transit Service Review (2013), the CRD Regional Transportation Plan (2014), the Colwood Transportation Master Plan (2015) and the West Shore Local Area Transit Plan (2015).
The Transit Future Plan, which is developed through a public engagement process, outlines a transit network for the region with a hierarchy of services including rapid transit, frequent transit, local transit and targeted transit services.
Another key aspect of the Transit Future Plan and West Shore Local Area Plan is the need to add additional park & ride capacity on the West Shore. A park & ride study will be completed to identify potential sites that meet the location and physical design requirements.
View Royal Mayor David Screech emphasizes that municipal collaboration is key on transportation projects. "In addition to creating a seamless experience for users," says Screech, "collaboration increases efficiency, maximizes resources and strengthens inter-municipal relationships."
Mayor Hamilton, who is also a member of the Victoria Regional Transit Commission, notes that "having an implementation plan for rapid transit on the Island Highway will support our work with provincial partners on a rapid transit network along Highway 1 between the West Shore and Downtown Victoria." 
- 30 -
Media Contacts
Sandra Russell, City of Colwood Communications Manager (778-677-5345)
Susan Brice, Chair, Victoria Regional Transit Commission (250-888-1677)
Follow @CityofColwood on Facebook, Twitter and Instagram
Subscribe for email updates at www.colwood.ca/subscribe.