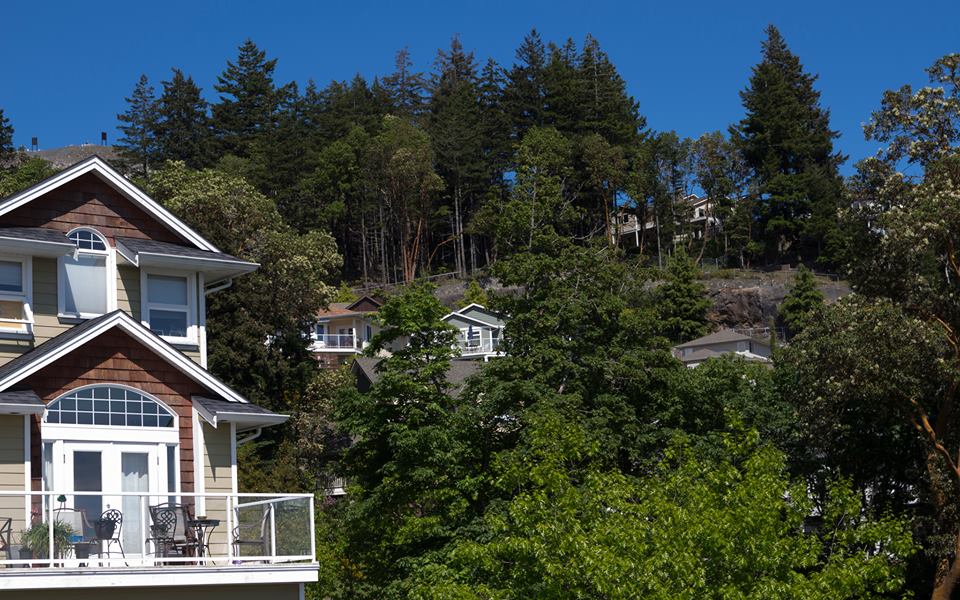 In a move to continue to protect Colwood's urban forest, Council has adopted a new policy for the management of trees on City land.
Preserving trees is a priority for Colwood that has been reinforced by significant community input into the Making Waves Official Community Plan update. The new policy makes it clear that tree removal on City property will only be considered in certain circumstances, such as when trees are dangerous, unhealthy, or an impediment to necessary city services or infrastructure. Things like enhancing a personal view or the perception that a tree is messy or creates too much shade will not warrant removal.
"Colwood considers trees a valuable asset, and we are committed to protecting our urban forest for the many health and environmental benefits they provide," said Mayor Carol Hamilton.
The City recognizes that a healthy urban forest contributes to wellness and quality of life. Trees improve air and water quality, prevent soil erosion and flooding, offer shade to control temperatures and conserve energy, increase property values, attract wildlife and make Colwood neighbourhoods more beautiful and enjoyable.
City trees will be pruned and maintained as needed to protect public safety and promote tree health, while trees in natural areas will be kept in their natural state as much as possible. In cases where a tree does need to be removed, two new trees will be planted to replace it. If possible, new trees will be placed in the same location as the tree that was removed.
The policy also includes a list of recommended tree species for planting on municipal boulevards.
Read the full Colwood Policy for the Management of Trees on City Owned Land.
If you have a question about a tree on City of Colwood property, please contact Colwood engineering at 250-478-5999 or engineering@Colwood.ca.
-30-
Media Contacts:                                                              
Sandra Russell, Communications Manager (778-677-5345)
Find this release online at www.colwood.ca/news-events/news.
Follow @CityofColwood on Facebook, Twitter and Instagram
Subscribe for email updates at www.colwood.ca/subscribe.