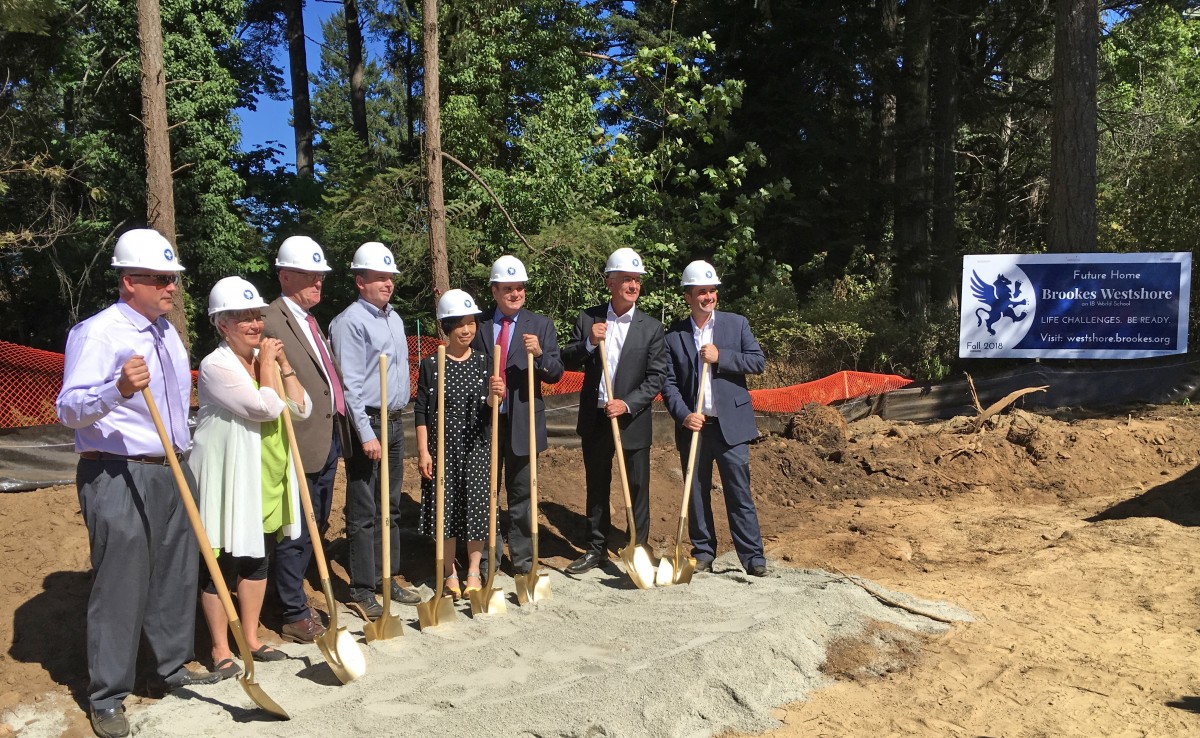 Mayor Hamilton took up a shovel for the official groundbreaking of the Brookes Westshore school on Sooke Road near Royal Roads University on Friday, July 28th.
The private boarding school plans to open in September 2018, offering an International Baccalaureate program to 300 students in grades 6 to 12. 
Brookes Education Group co-founder Graham Brown said the school comes at the right time for the West Shore, as the region has come into its own.
"The reality is a lot of kids don't fit in the public school system…We can offer something different and hope this is a good fit for them."
David Rose, Brookes director for Africa, Europe and the Middle East, said the kind of education they are offering is being snapped up around the world.
"It's more critical than ever for young people to have the opportunity to develop as respectful and active citizens who are able to make a difference," Rose said. "It's not enough anymore to be taught in a way that only requires the regurgitation of facts."
The IB program at Brookes aims to educate the whole student by teaching critical-thinking skills, balancing academics with physical activity and encouraging a spirit of service to the community.
The school is being built by Kinetic Construction just east of Royal Roads University's entrance on Sooke Road. The work is expected to employ about 100 people over the next 14 months. The project plans include frontage improvements with bike lanes along the adjacent portion of Sooke Road.