Thank you to everyone who came and enjoyed Eats & Beats 2017. The people make the party!
The families who staked their spot on the beach early in the day had the right idea, since Eats & Beats drew an estimated 5,000 people to the Colwood waterfront on Saturday, July 15th.
Beach umbrellas were going up and blankets were going down as food trucks rolled into place. West Coast Outdoor Adventure set out their kayaks and paddle boards, the big climbing wall was raised above the beach, and partners set up booths with activities for kids and community resources for their parents.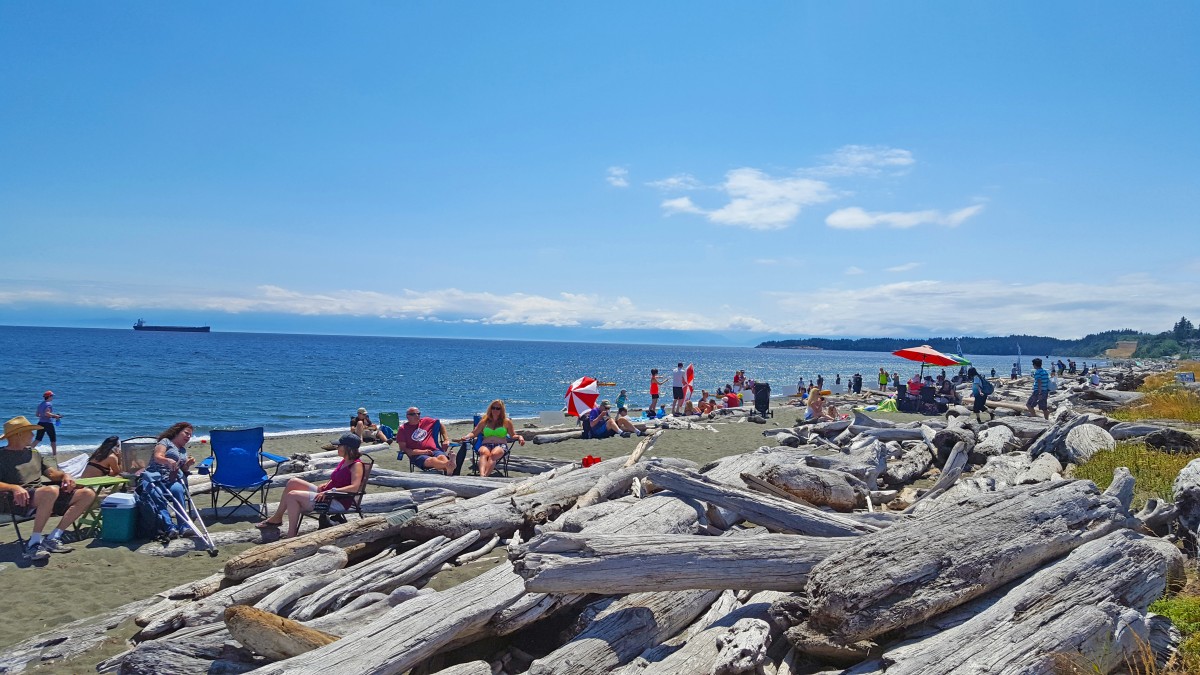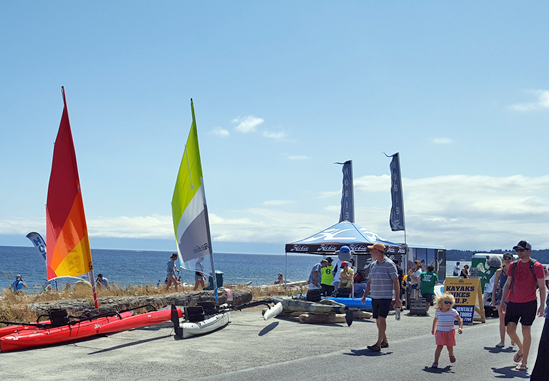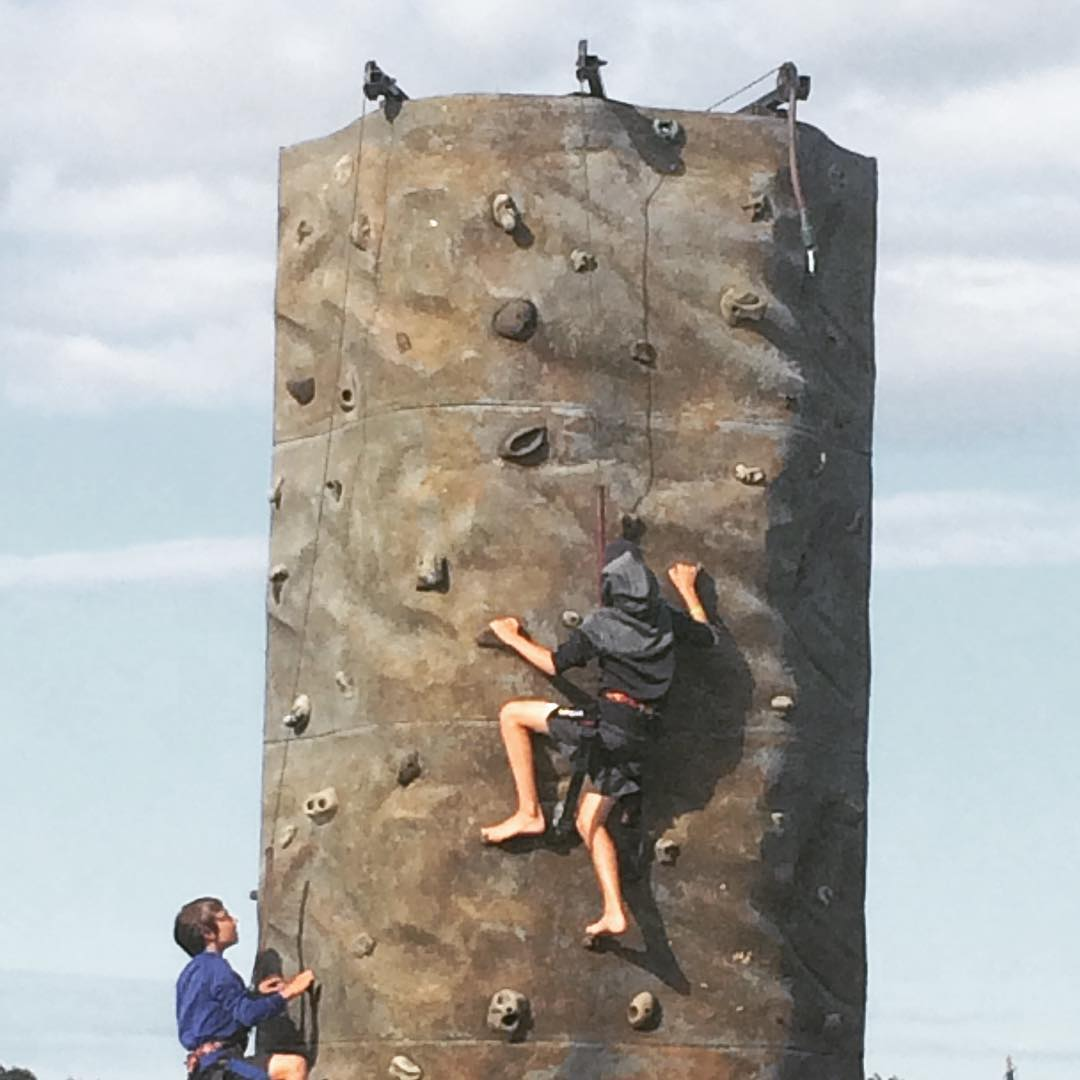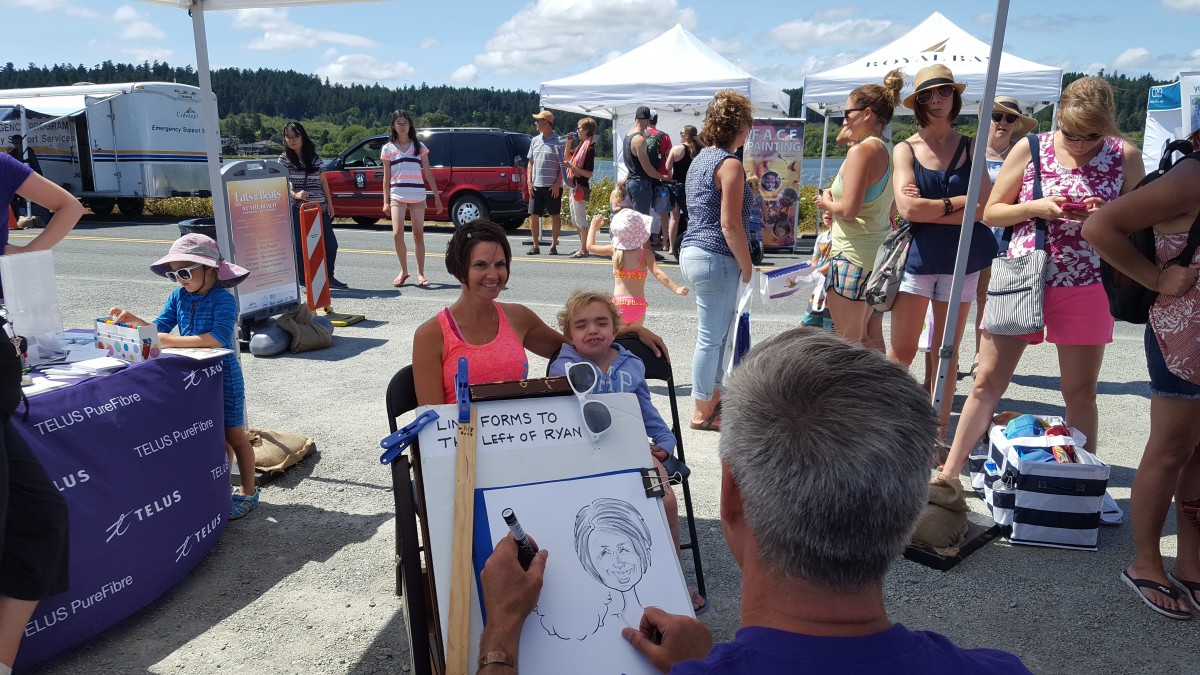 When SweetLeaf took the stage at 1pm, the party was on. They pumped up the energy right from the get go with funky reggae beats featuring a three piece horn section. [Listen to SweetLeaf]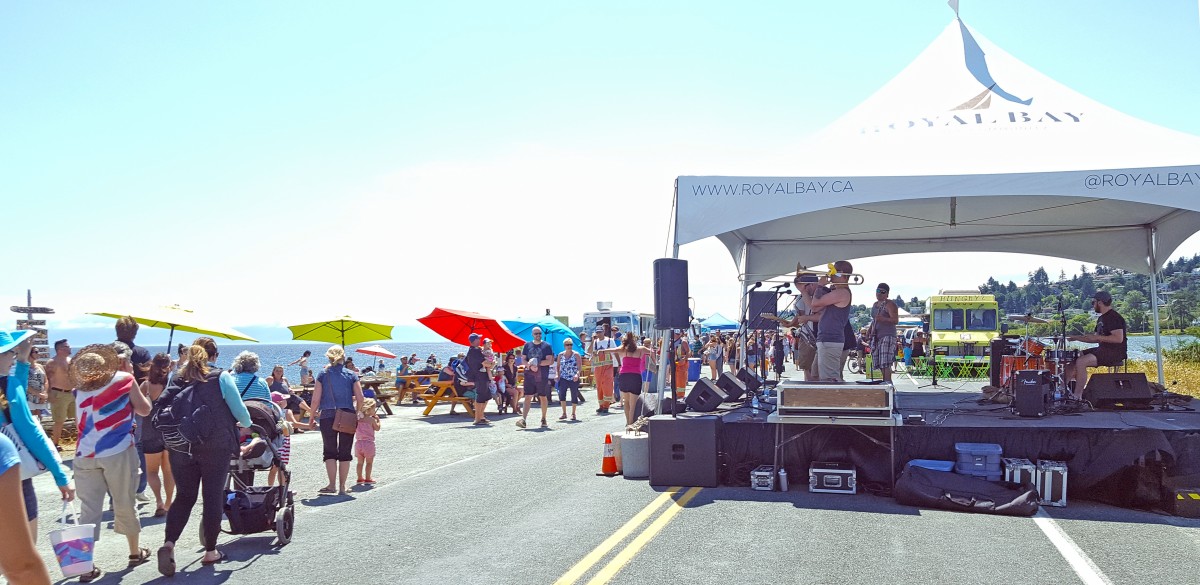 People continued to arrive on foot, bicycle and on the Eats & Beats trolley bus, flowing along the street and onto the beach with tasty eats from the Red BarnBQ, Deadbeetz, CHOLO Taco, Hungry Rooster, Unplugged Foodie, Mai Mai's, Grilled to the Mac and Greek on the Street. Java was provided by Discovery Coffee, JUSU Bar brought the cold pressed juice, and Road Treasure Treats served up ice cream.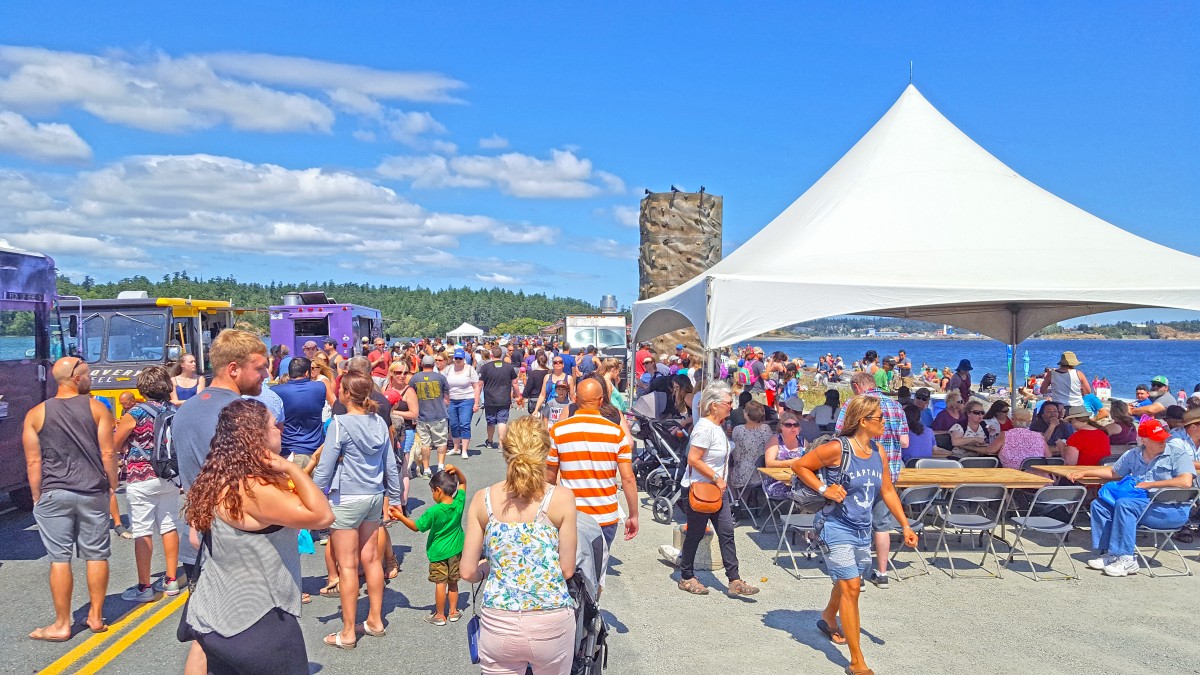 At 2 pm Marty the Marmot, Harvey the Harbour Cat and Rocky Racoon rolled up with high fives and selfies with their fans. Rocky Racoon even tried paddle boarding. He came back soggy but smiling.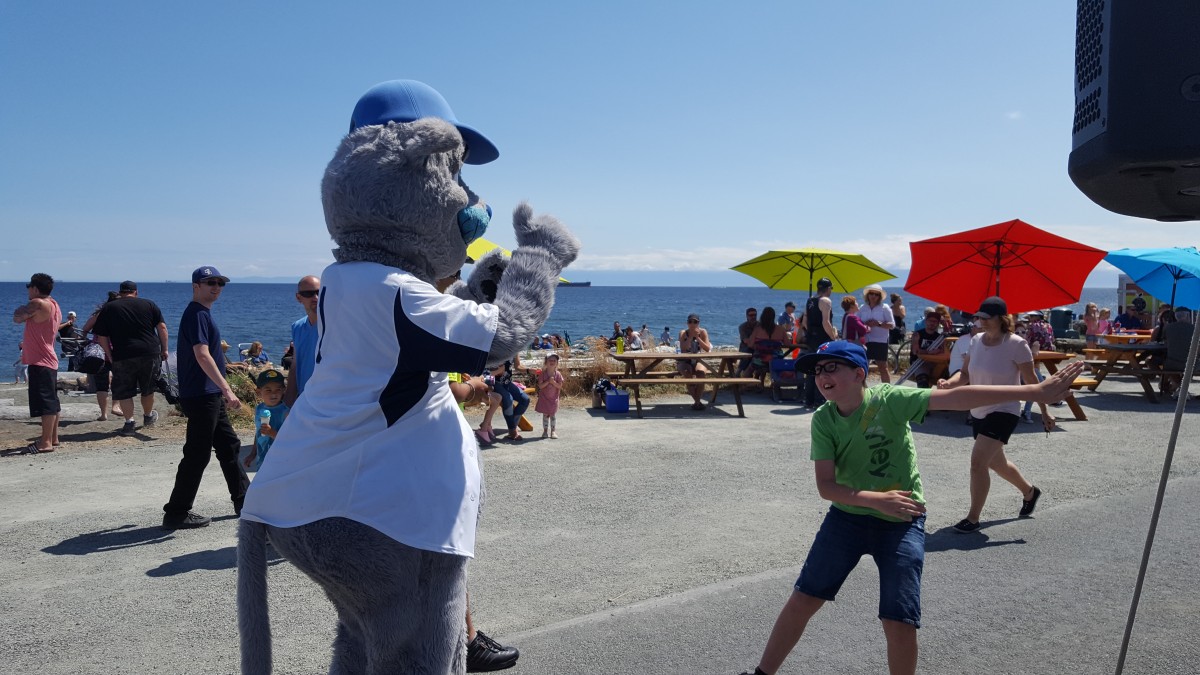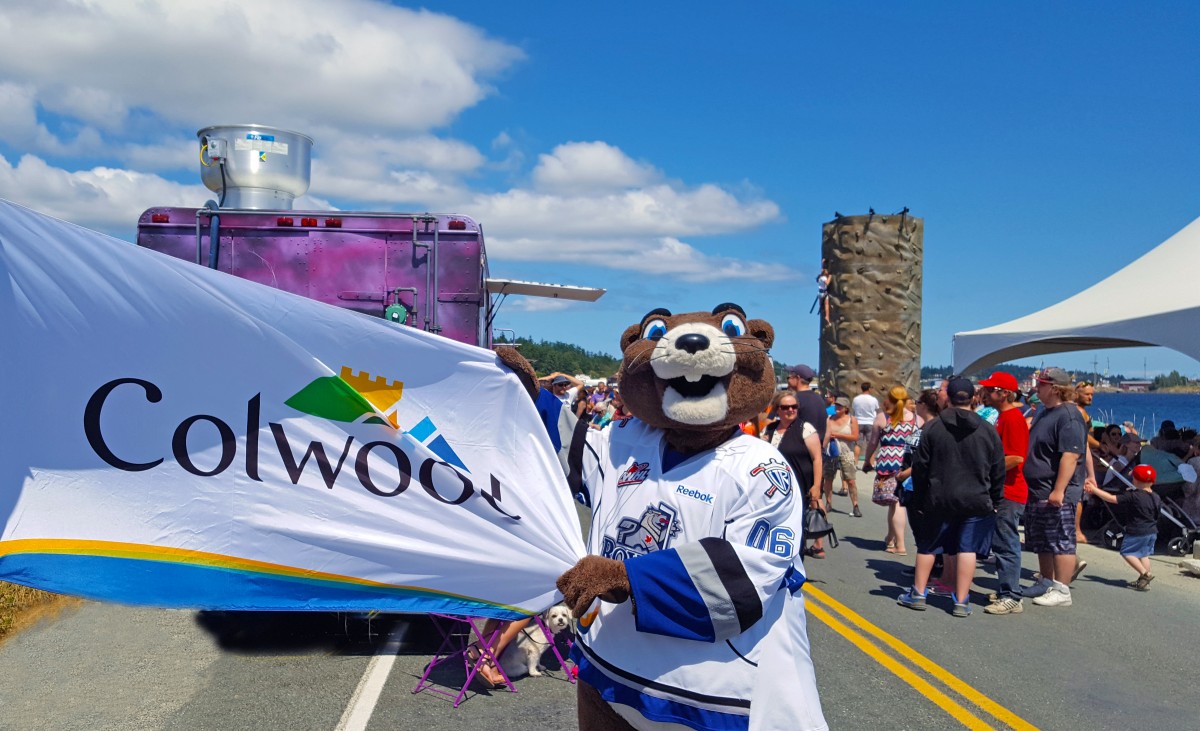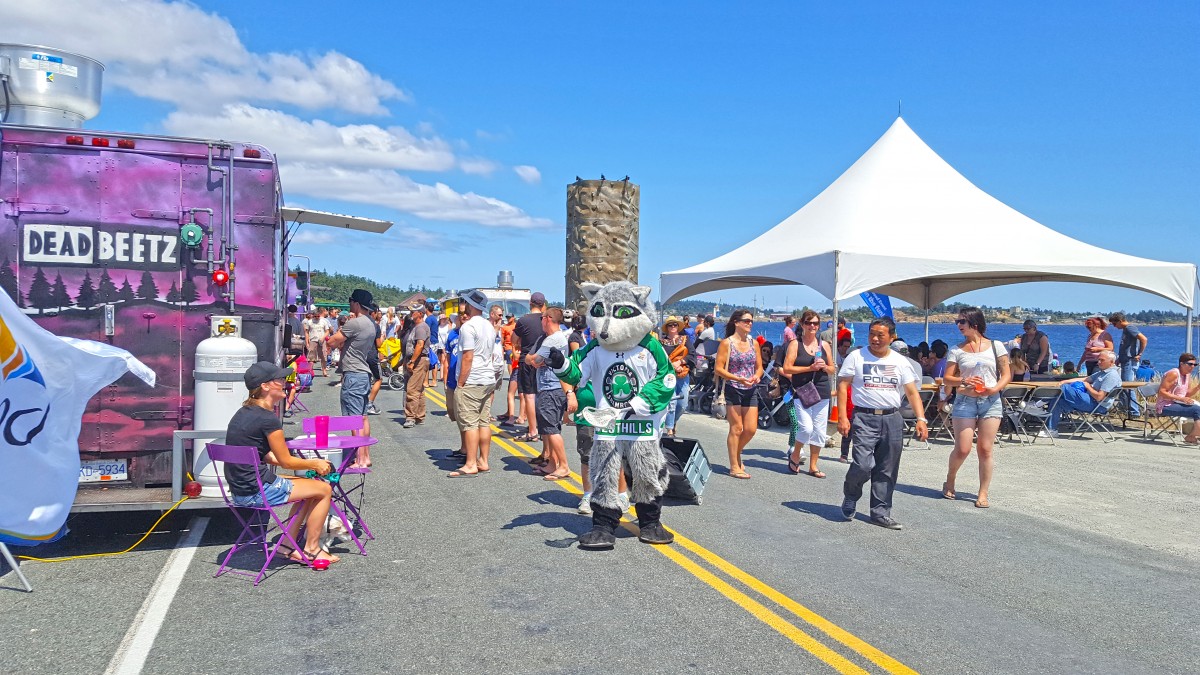 Ange Hehr took the stage next, belting out favourites that had everyone singing along. Her powerful voice must have reached all the way to CFB Esquimalt, because just then the CFAV Firebrand boat put on an amazing fire spray display on the water just off the beach. [Listen to Ange Hehr]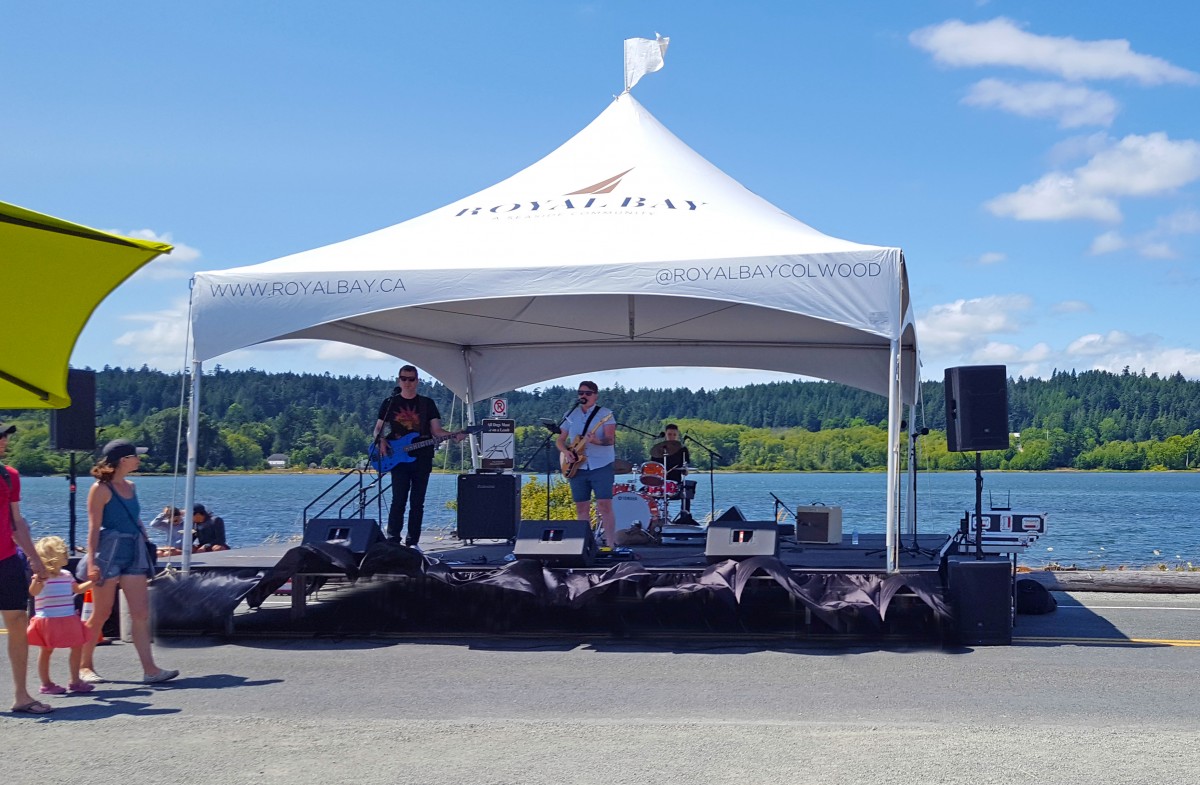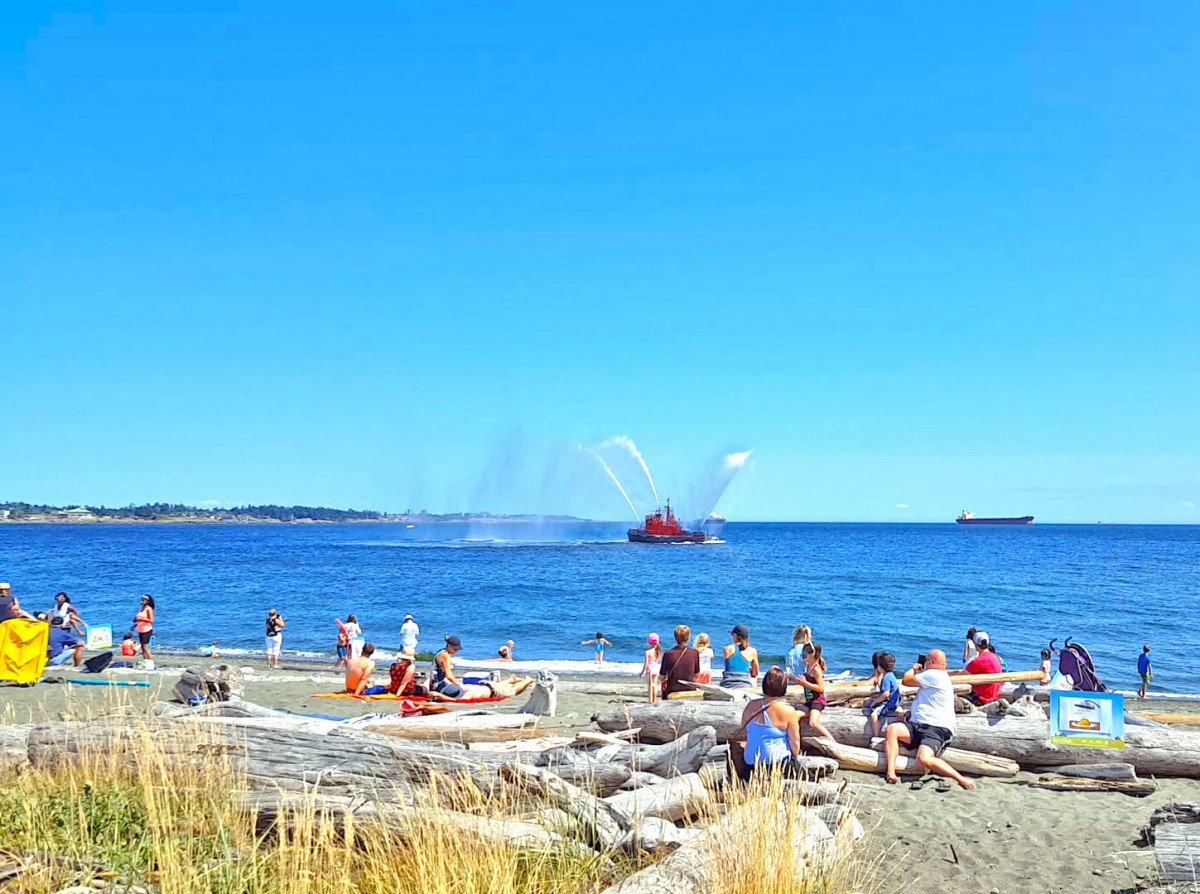 While friends lounged in the sunshine on the beach, people flexed their muscles on the climbing wall and kids got their faces painted or had their caricatures done, the boys from Dug Nugget got the beach bumping with their gritty, ruckus folk music. [Listen to Dug Nugget]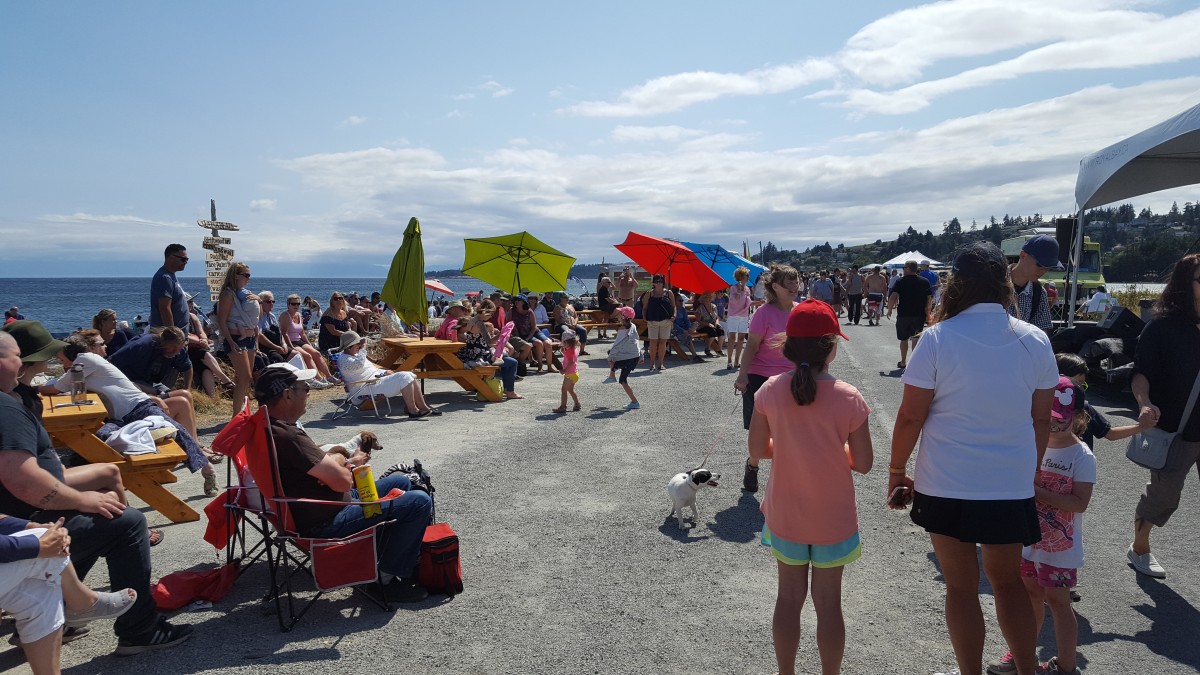 Down on the beach people were wowed by the driftwood artwork being brought to life by Drifted Creations. McGnarly the Beach Ent slowly emerged from the driftwood under the skillful hands of artist Alex Witcombe. While the spiky, eight foot creature may appear imposing at first, the twinkle in his eyes as he looks at the tiny bird nestled in his gnarly hand shows his friendly character. He stands as guardian of the lagoon and protector of small creatures.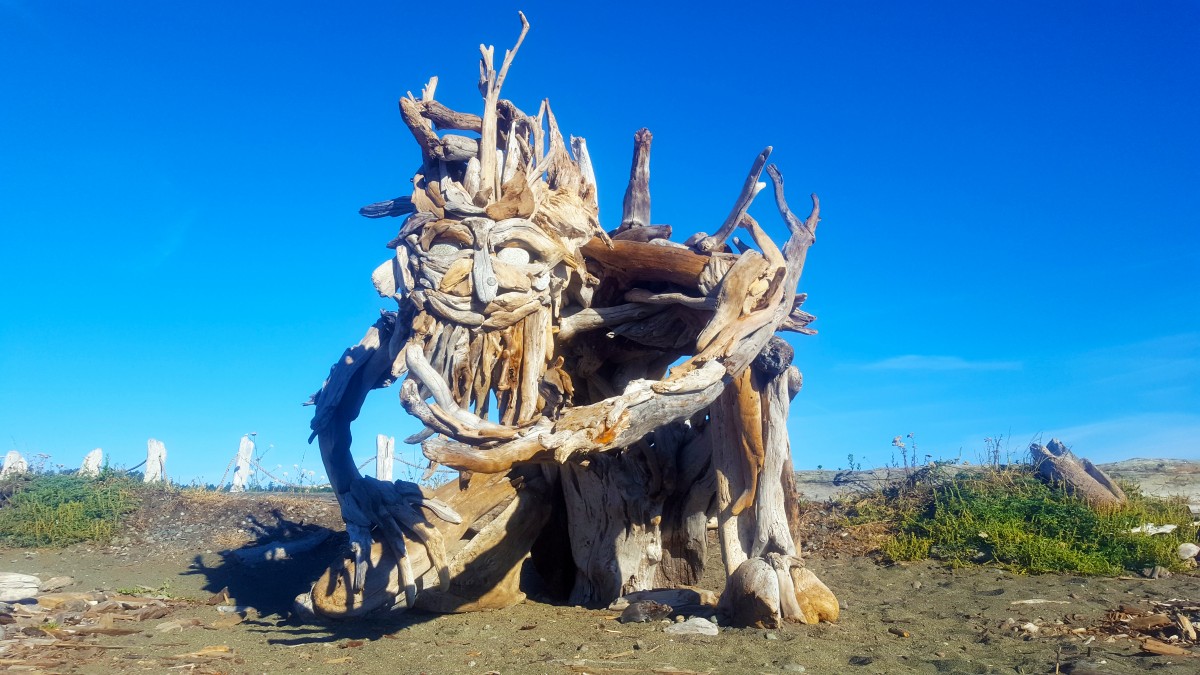 Then it was time for Jonny Flash and his side splitting, stunt comedy juggling show. He had everyone in stitches as he got volunteers from the audience into his act and holding his unicycle while he climbed up and proceeded to juggle.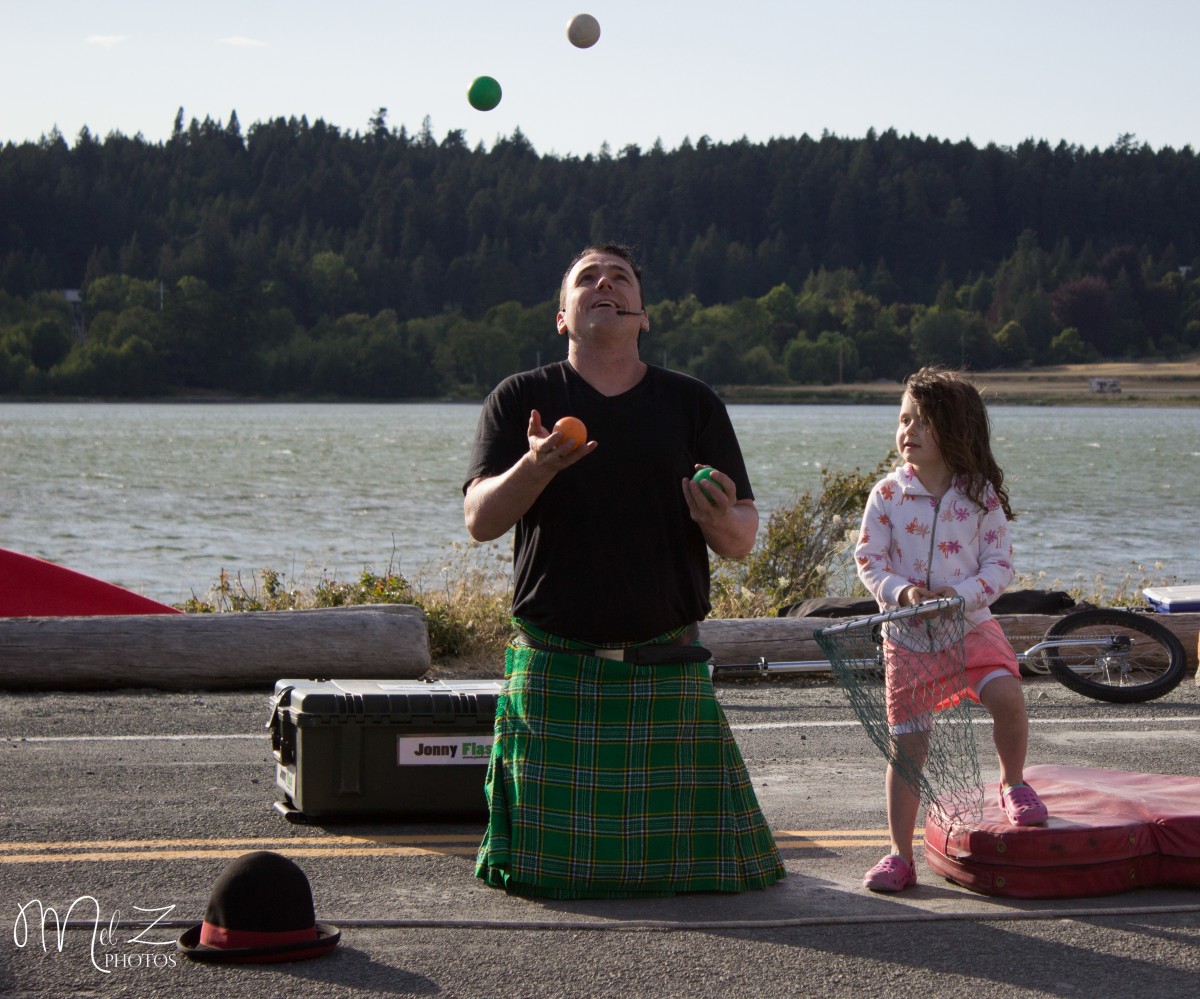 Another surge of people flooded the beach around supper time as The County Line delivered their two part harmonies accompanied by blazing guitars on favourites ranging from Dolly Parton's 9 to 5 to their new single Backyard Mexico, which was perfect for the beach. [Listen to the County Line]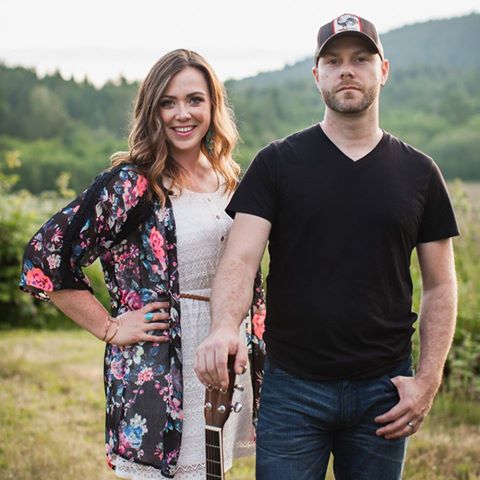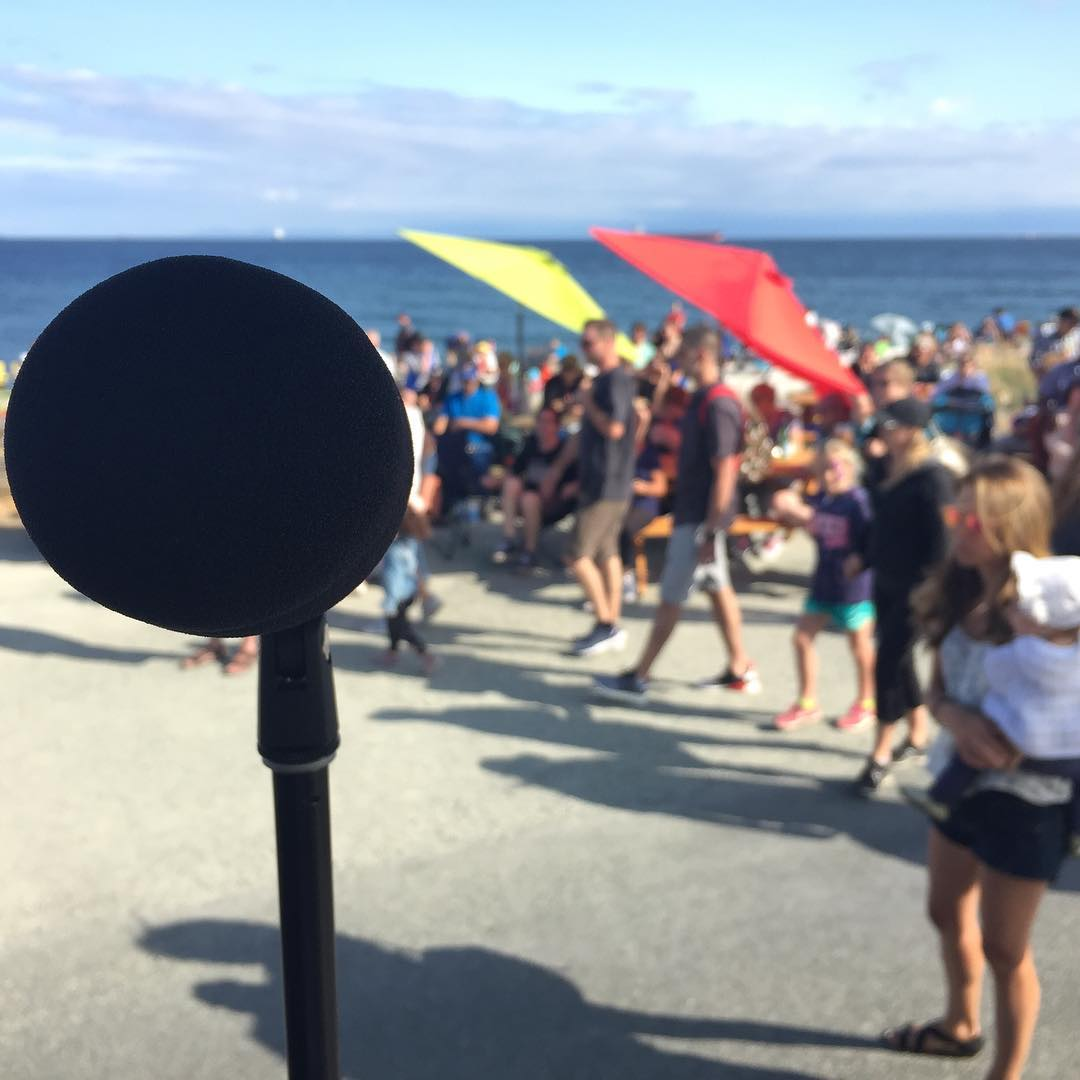 The sun began to set over the lagoon and the beach was still filled with people as Vince Vaccaro sat down with his guitar. His clear voice carried on the breeze...songs like Costa Rica, City of Love, and Run capturing the hearts of his audience. Vince closed out the night on a high note. [Listen to Vince Vaccaro]