Have you spotted the gentle giant perched on the beach in Colwood?
He emerged from the driftwood at the recent Eats & Beats at the Beach event. People were able to watch Vancouver Island artist Alex Witcombe skillfully bring the spectacular sculpture to life throughout the event. Alex was able imbue the ten foot giant with a gentle, nurturing character, nestling a small bird into one of his huge gnarled hands.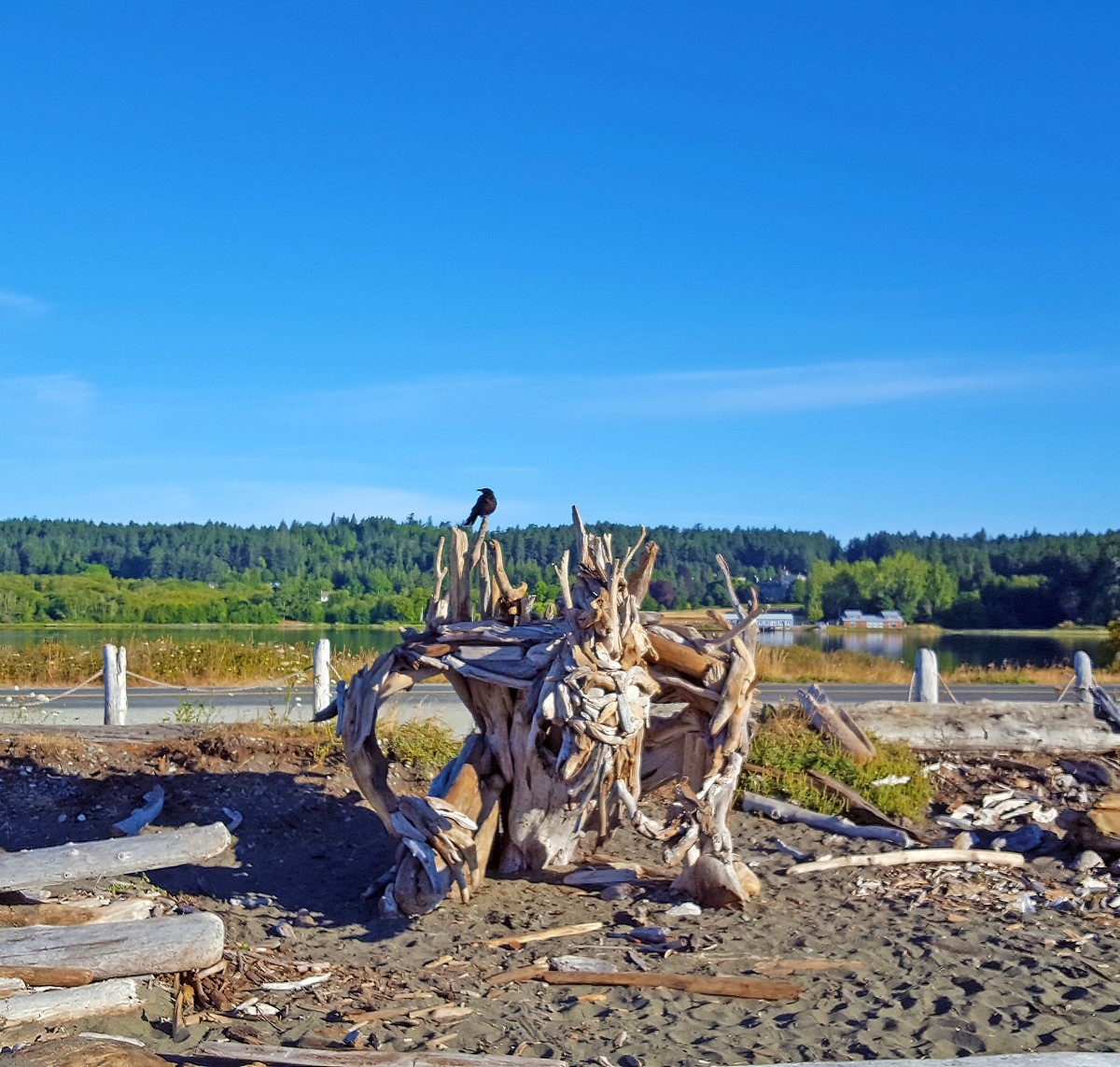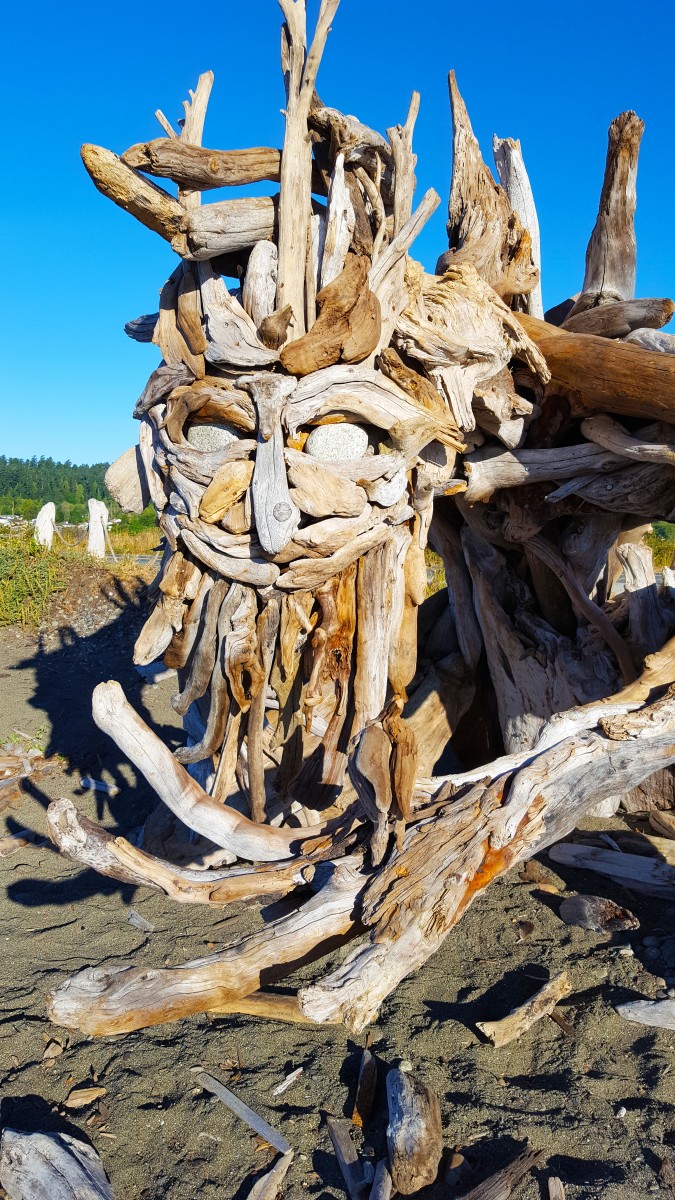 The concept for the sculpture is based on the fact that here in Colwood we have easy access to miles of ocean beaches and some of the most beautiful and abundant old growth forest in the region.
Dubbed 'McGnarly the Beach Ent' by the artist, the sculpture is intended to represent that unique connection between people and nature. As a "guardian of the lagoon and protector of birds and small creatures", he embodies our collective desire to preserve and nurture the cherished natural areas we enjoy here in Colwood. We hope he will encourage everyone visiting the waterfront to see themselves as protectors of the lagoon as well.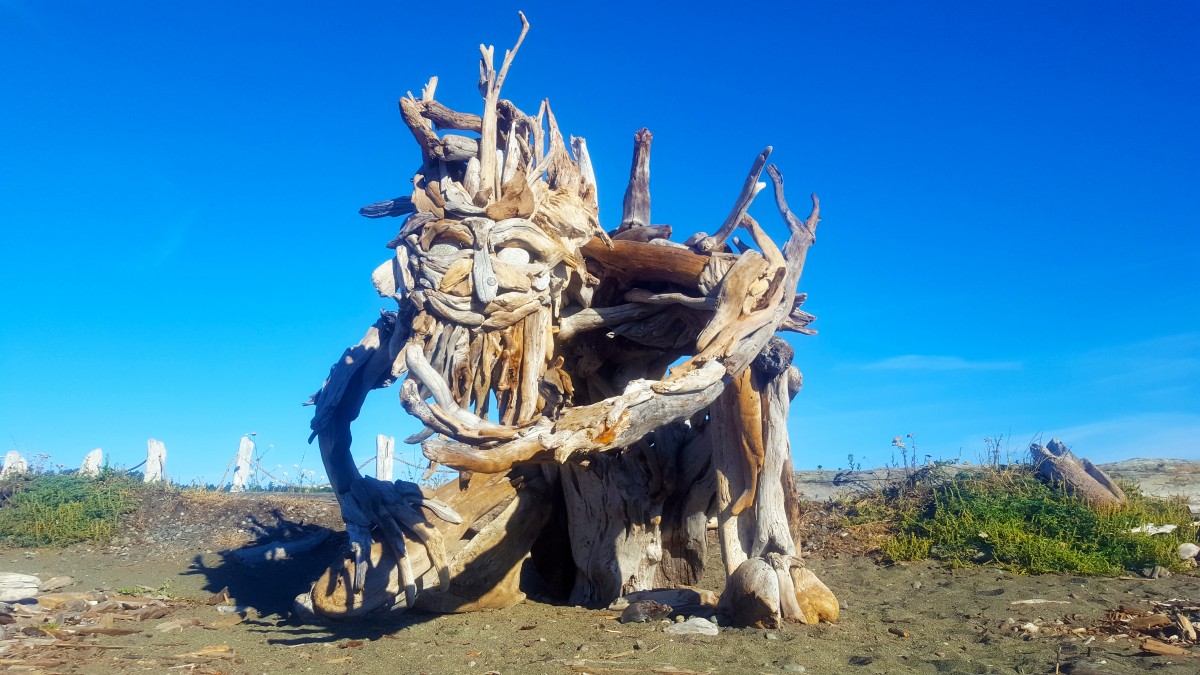 The term 'Ent' comes from J.R.R. Tolkein's Lord of the Rings novels, where they are described as ancient shepherds of trees and nature.