Cool off at the Colwood Creek Park Spray n Play area from 8 am until 8 pm every day
The new Spray n Play area makes Colwood Creek Park an even better place for family fun in the sun. Just step on the button in the centre of the park for sprays of water from three jets in the base and a shower from the overhead leaf. The park is fully wheelchair accessible, and the spray button can be activated simply by rolling over it.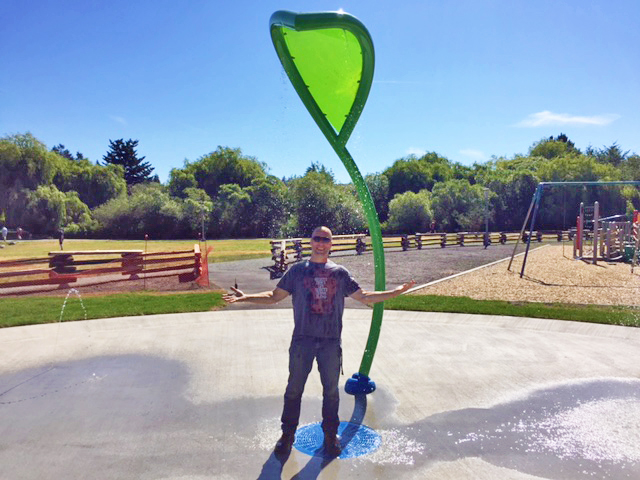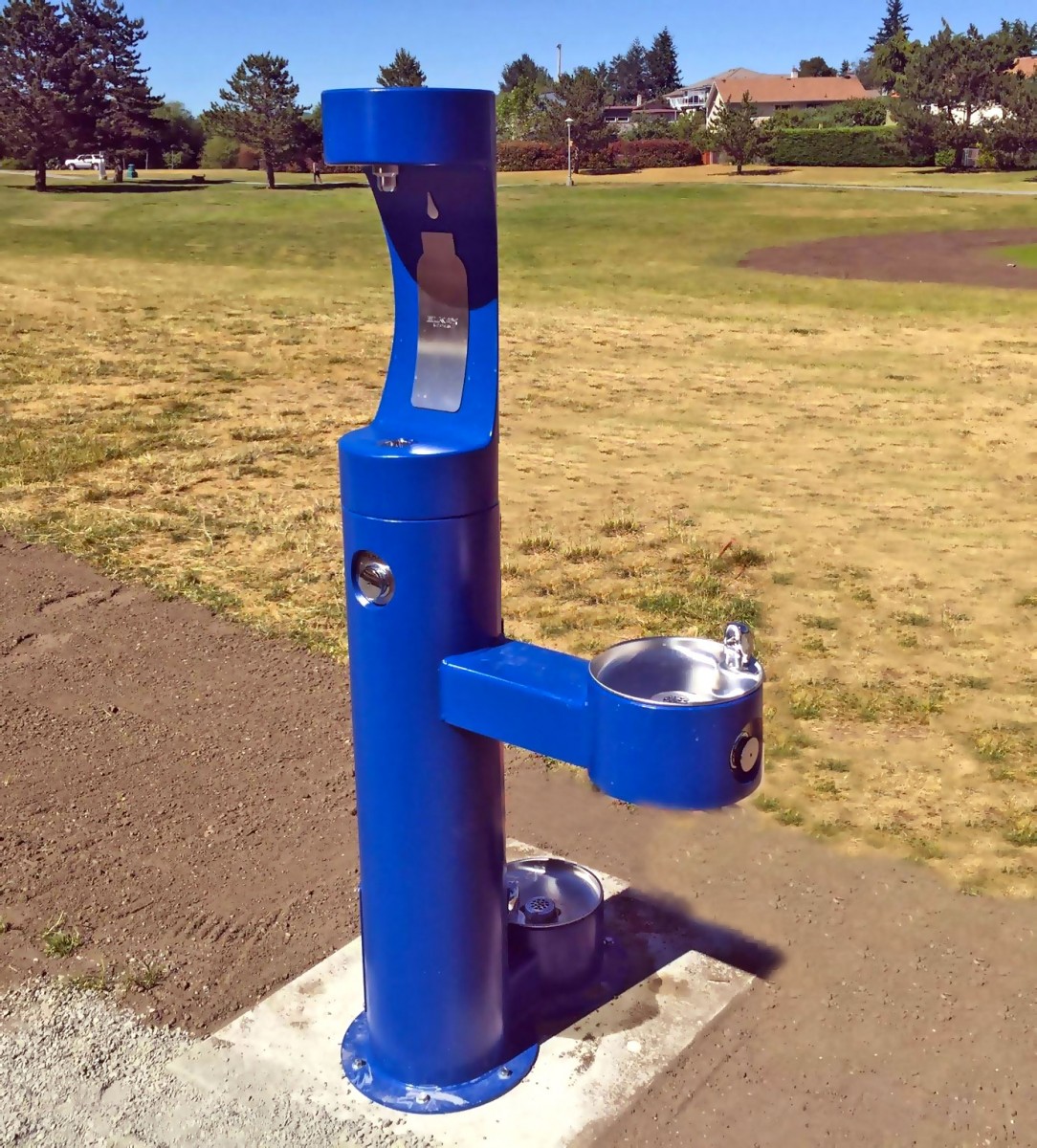 A new water fountain has also been installed near the play area with a bottle filler as well as a bowl for dogs at ground level. 
Paws here rover!
Please note that dogs are encouraged to stay outside the play area and must be on leash if they are within the fenced area. A new sign will be installed soon to reinforce this. Dog bags and dispensers are provided in the park, please pick up after your pets! 
Enhancing the landscape
The water park drains into the low lying area near the park that has always turned into a muddy puddle when the weather is wet. The Colwood Parks team has added attractive drainage rock and native plantings that will transform this area into a lush treed feature over time.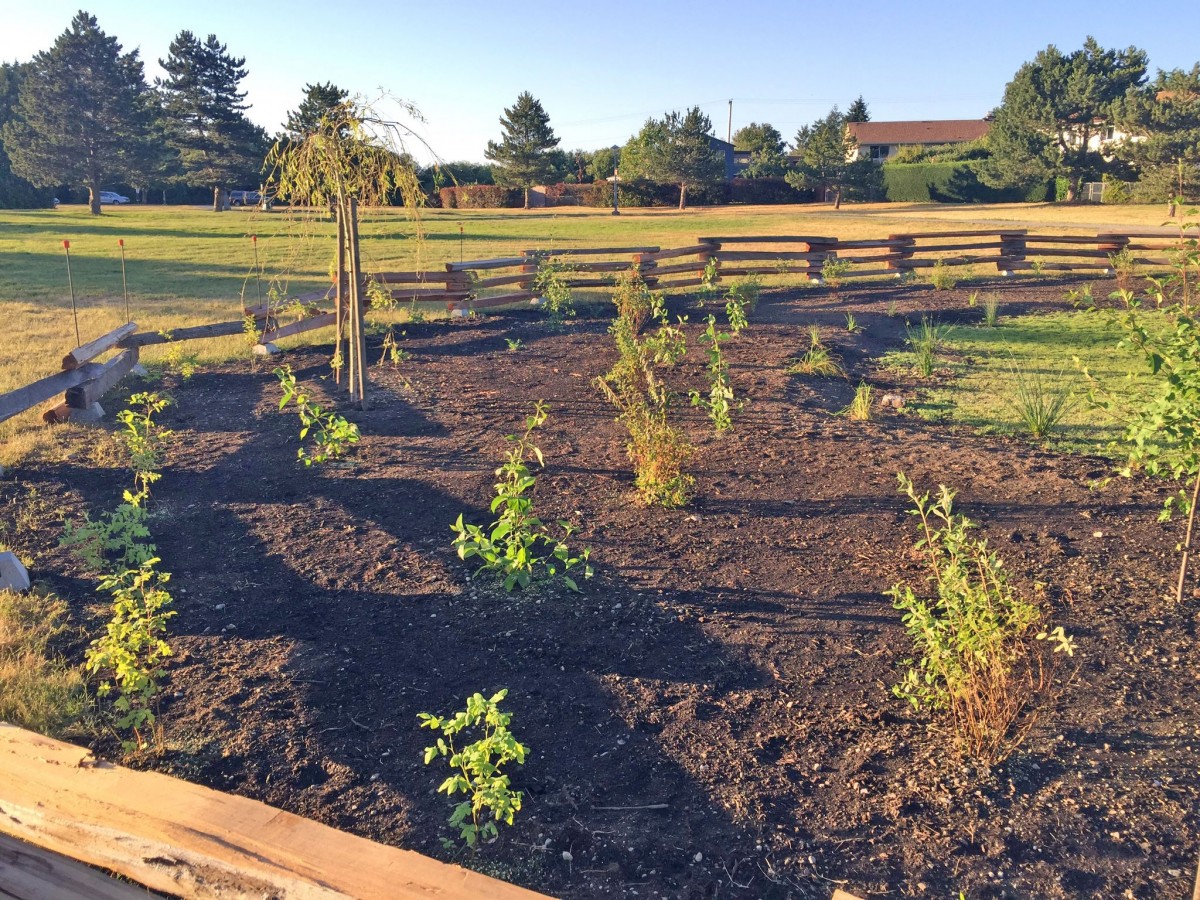 Never been to Colwood Creek Park?
You can get to Colwood Creek Park from Kelly Road by turning left on Brittany Drive (near West Shore Town Centre) then right on Sunridge Valley Drive (see map below). It features wide open grassed areas, great for picnics and outdoor play, with a paved and lighted trail meandering through and over a foot bridge that crosses Colwood Creek. There is a wonderful playground for the kids, now with the spray n play area for cooling off on hot summer days. See you there!