Colwood residents took advantage of the annual Spring Clean Up program on Friday, April 28 and Saturday, April 29, 2017. It's an opportunity for homeowners to clear out their sheds, basements and storage areas and drop off all their old junk at Colwood City Hall for recycling and disposal. 
"The Spring Clean Up is a service the City offers to make it easy and affordable for people in our community to keep their homes and yards tidy, safe and clear of clutter, without breaking the bank or having to drive way out of town." said Mayor Carol Hamilton. 
The City accepts everything from old appliances, furniture, toys and car parts to wood waste and rubble.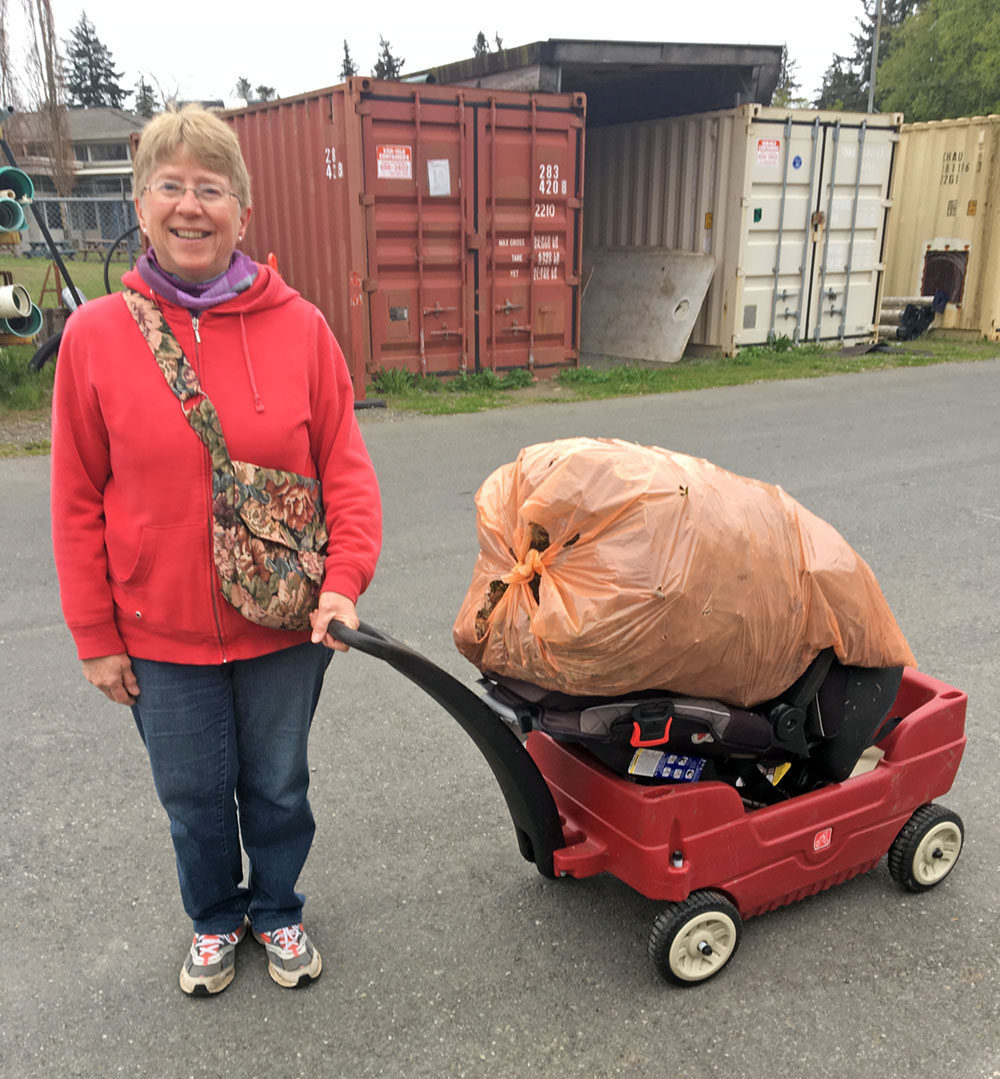 Colwood Public Works manager, Ross Myles, notes that many materials are recycled by residents during the event. "One person comes in to drop off their old appliances and leaves with a stack of bricks someone else has left. Or a perfectly good patio set that someone no longer had space for gets a new home on the spot."
People roll up with everything from small hatchbacks to huge trailers. For some, it's an opportunity to get their daily exercise, walking with a wagon load pulled from home. 
The City is able to recycle many items, including computers, televisions, small appliances, batteries, metal, light bulbs and more. Other materials can be reused - such as wood waste which the City chips up and makes available free for residents to take away and use in their yards and gardens. The City then loads up and hauls the remaining items out to Hartland Landfill for affordable bulk disposal. 
This year, 543 vehicles came through the public works yard for the Spring Clean Up. Slightly more than last year, when there were 506 vehicles. Fees collected totaled about $14,000, an amount that covers the cost of recycling and disposing of all the materials. 
"The Spring Clean Up is not a revenue generator for the City, but we hear consistently from our community that it's a service people value and want to see continue." said Mayor Hamilton. "Thanks to everyone who took the time to spruce up their homes and yards and take advantage of the program. Looking good Colwood!"