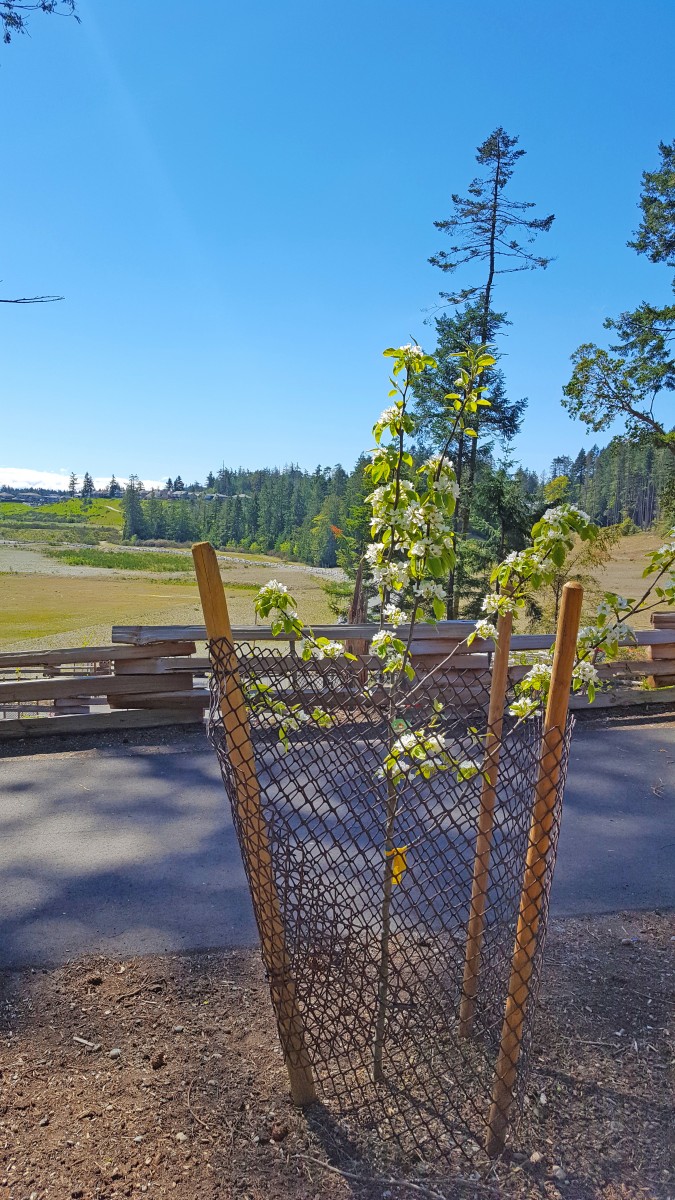 It's spring, and the leaves are just beginning to unfurl. We are still a long way from the lush blooms of summer and the fruits of autumn, but if you wander along the Painter Trail in Colwood, you'll see that a food forest is beginning to take root. 
Planted alongside the paved portion of the trail that winds its way down from Painter Road, you'll find cherry, apple, plum, and peach trees in bloom. There are hazelnuts, chestnuts, walnuts, currants, figs, kiwis, olives and oregon grape. There will be berries too. Salmon berries, huckleberries, goji berries, thimble berries, elderberry, mulberry and honey berry. Herbs like rosemary, oregano and mint, along with kinikinik, salal, yerba buena and wildflowers are settling in. 
The 'food forest', designed by Eco Sense Living, uses permaculture principles to integrate and support naturally-present resources like water, organic matter, and sunshine. The idea is to provide a model for local food growing and the many benefits that come with it: healthy eating, lower food costs, and community resilience if faced with food shortages or a large scale emergency.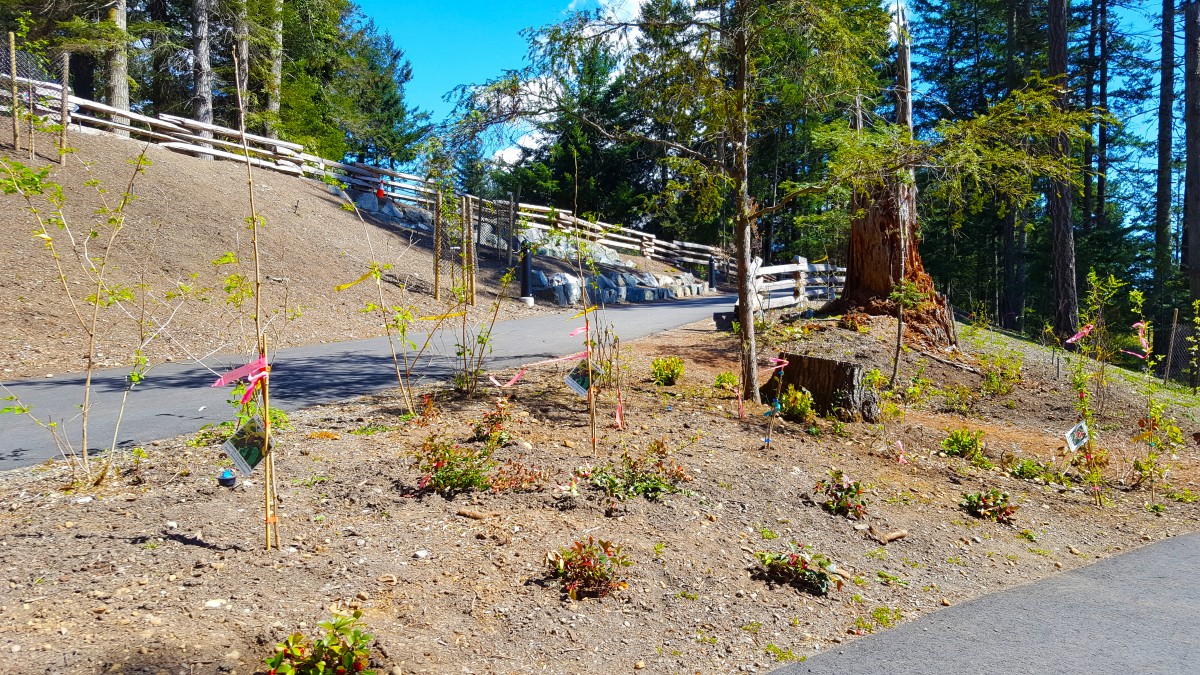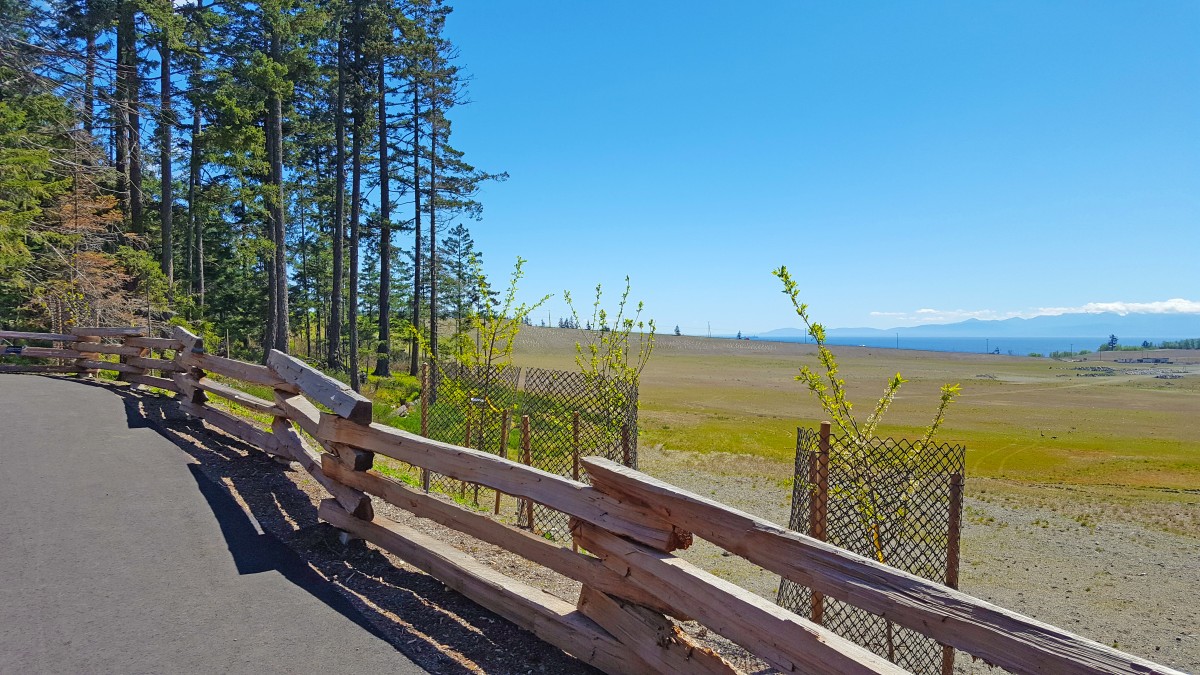 The Painter Trail has become a well used route for students, families and pet owners in a very short time. The trail opened in October 2016 to provide a safe and accessible pathway connecting the Wishart neighbourhood to the new Royal Bay community.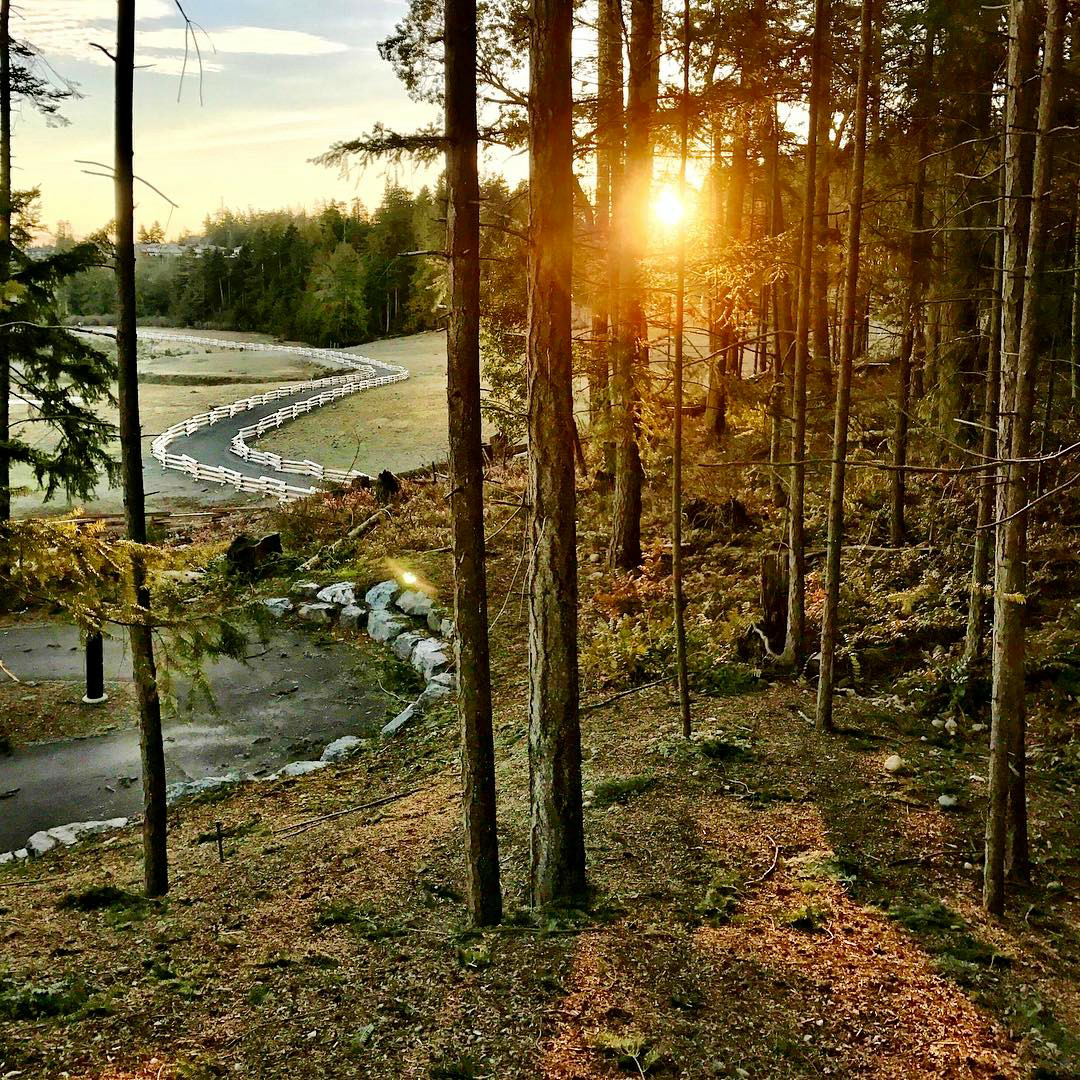 The upper trail through the park is paved and gently sloped for safe use by people of all ages and levels of mobility, whether they are walking or on wheels. The entire length of the trail is bordered by natural split-rail fence, and lighting through the park makes it enjoyable at night.
The trail offers stunning views across Royal Bay and out over the Salish Sea to the Olympic Mountains beyond. And before you know it, you'll be able to enjoy a healthy snack right from the tree as you enjoy the view.