Hundreds of families enjoyed an Easter Egg Hunt in the sunshine at Meadow Park in Royal Bay this past Saturday. Thank you to everyone who joined us!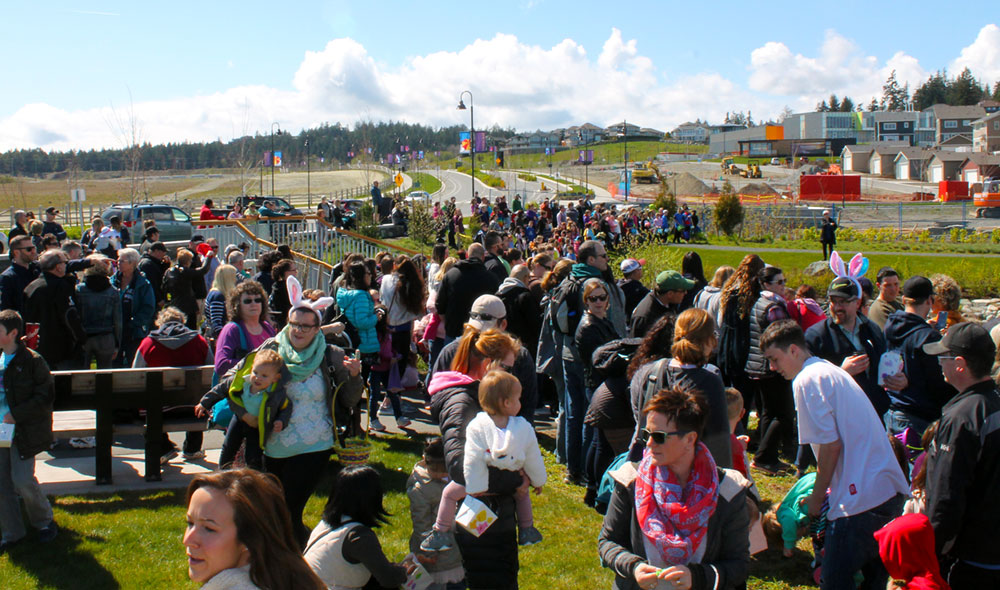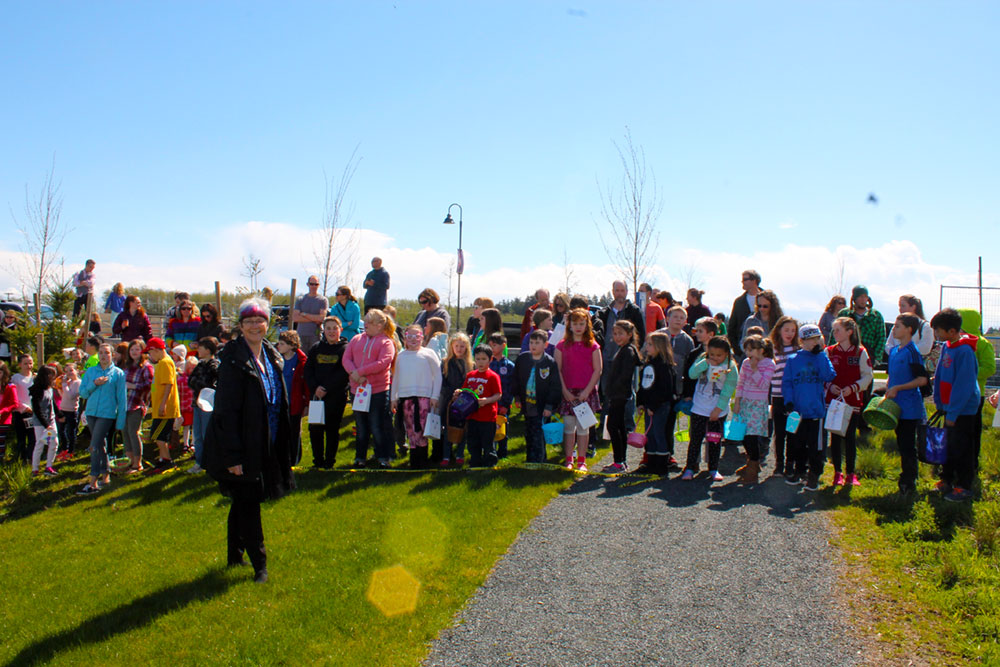 Kids crafted Easter bags for collecting treats while everyone tapped their toes to live music by the Big Weee and snacked on baked goodies and refreshments from the Royal Bay Bakery.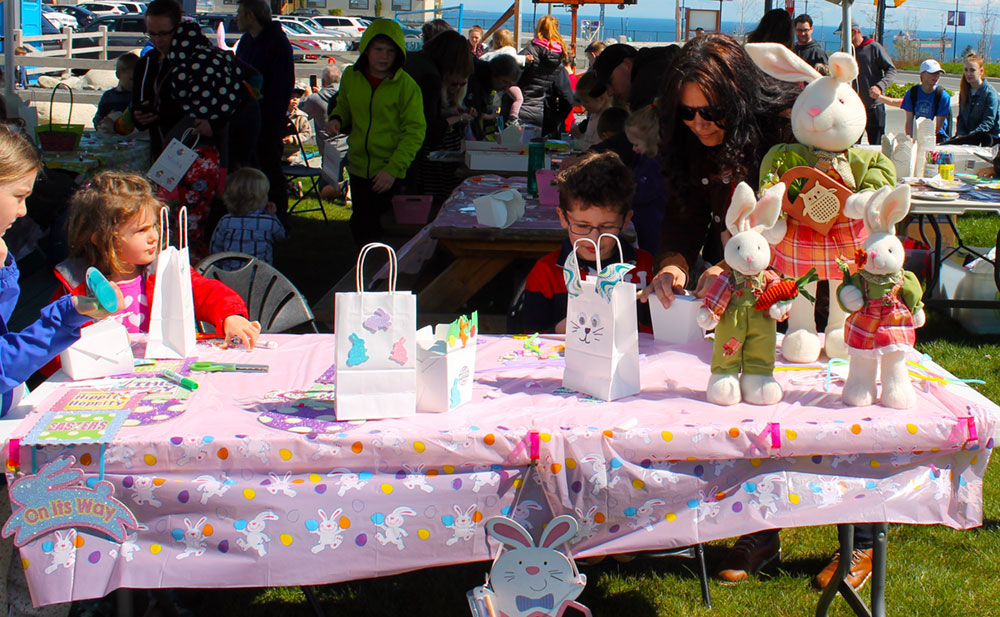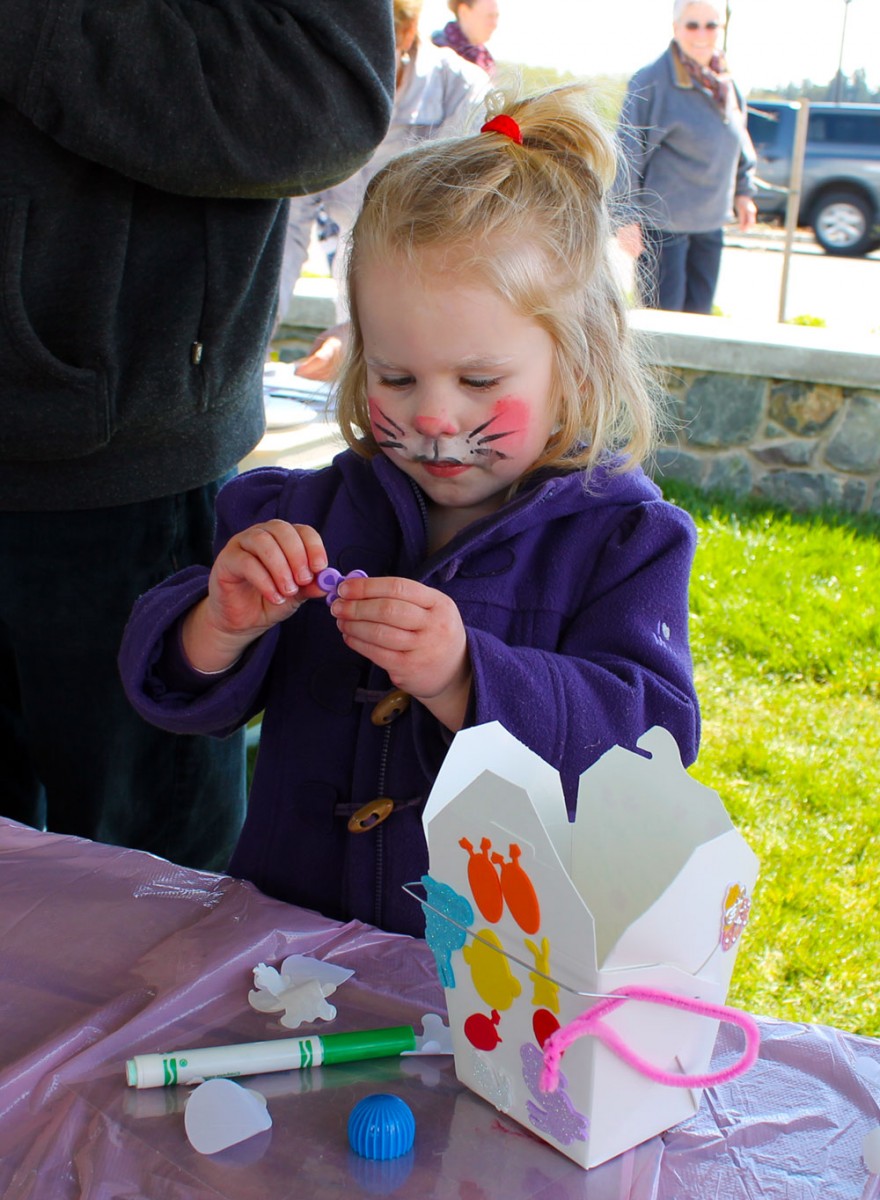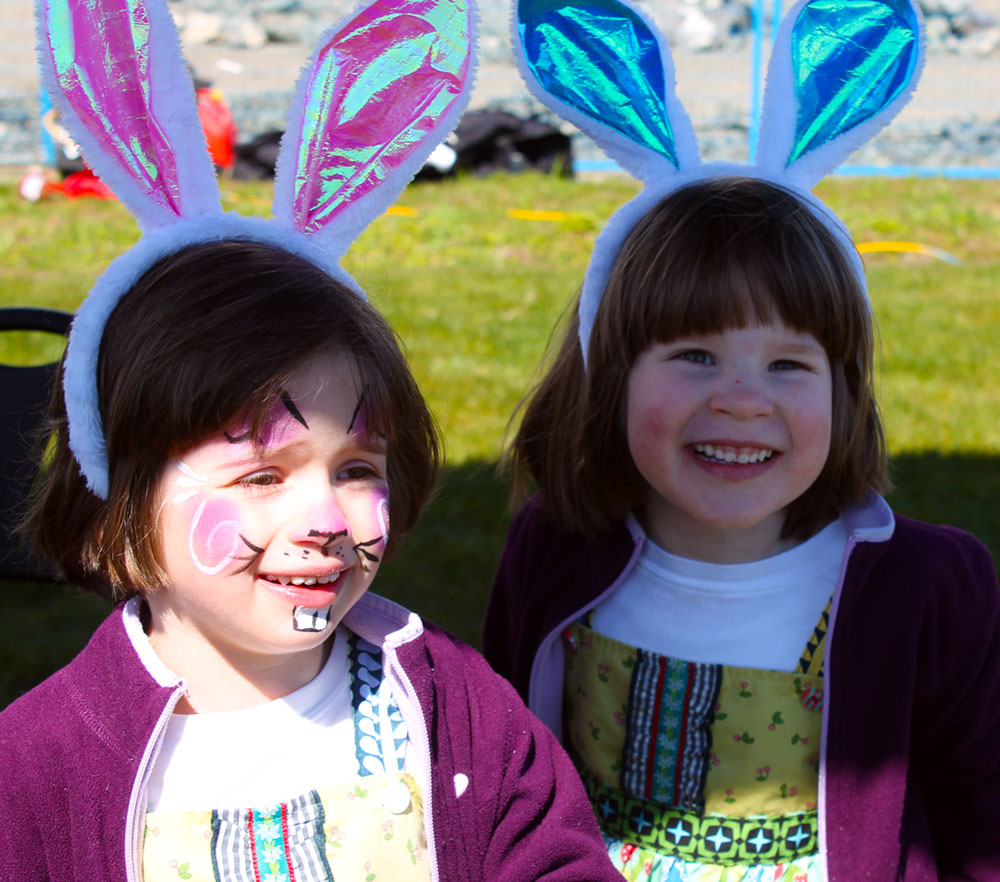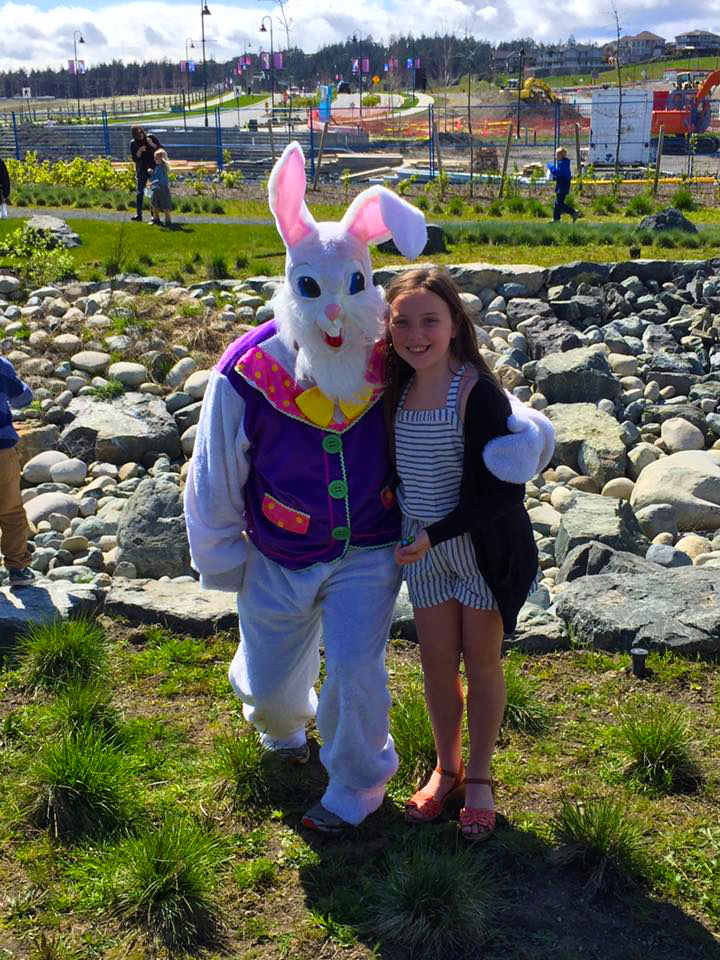 The event was the community's first chance to visit Colwood's newest park—Meadow Park features grassed and landscaped areas, artistic natural climbing structures, and a trail with bridges crossing a water channel enhanced with natural rock. It's just the first phase of Meadow Park, which will continue up through Royal Bay in three stages to create a natural greenway connection between the forested Murray's Pond Park at the top of the site, down toward the Royal Bay Beachpark on the waterfront.