On Sooke Road near Colwood School, you may have noticed a sign alerting drivers that road work may cause delays between December 2016 and June 2017.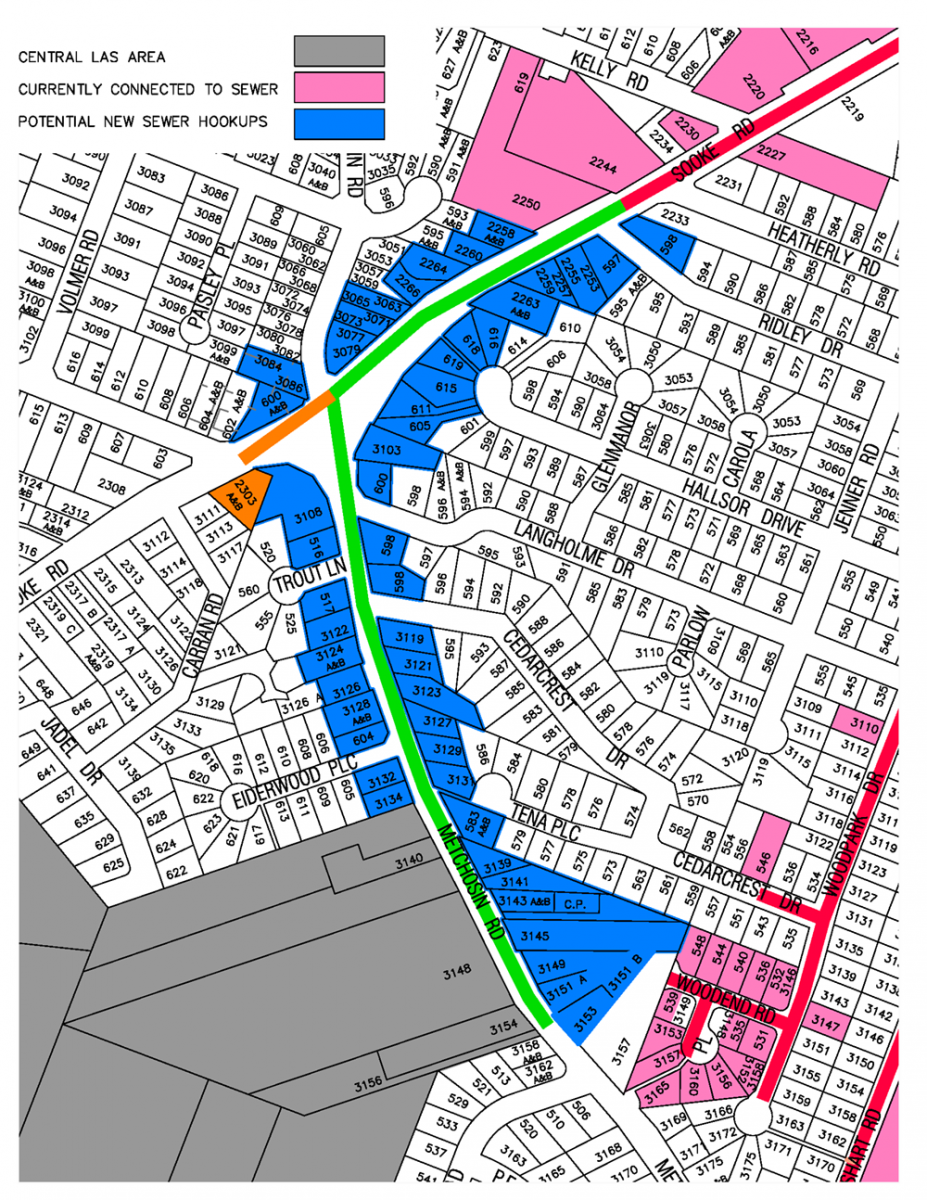 C-1 Contracting Ltd. has begun preliminary work on the expansion of sewer lines between Hatley Park Mall on Sooke Road, up Metchosin Road to Allandale Road. An additional sewer extension is scheduled later this spring on a small portion of Veterans memorial Parkway at Sooke Road.
While the work is not expected to disrupt traffic continuously, there will be periods between now and June 2017 when roads will be affected. Although single lane traffic will be maintained at all times, with two lanes maintained in the peak direction during morning and evening commutes, sporadic delays should be expected. 
Who can hook up to the new sewer lines?
Property owners adjacent to the extended sewer were presented with the opportunity to join the local area sewer service. 
The majority of property owners chose not to join sewer service at this time. However, any property owners who are adjacent to sewer lines and are interested in connecting should contact the Colwood Engineering Department at 250-478-5999 or info@colwood.ca.
How do I know if my property is adjacent to a sewer line?
Locate your property on this map of existing sewer lines in Colwood. It's a large pdf file that may take a moment to load, and you will need to zoom in.
Sewer lines are shown in red and orange. If your property is directly adjacent to a sewer line, it is likely you could pay to connect. 
For information about sewer connection costs or how to bring new sewer lines to an area, please refer to the Sewer Backgrounder page.