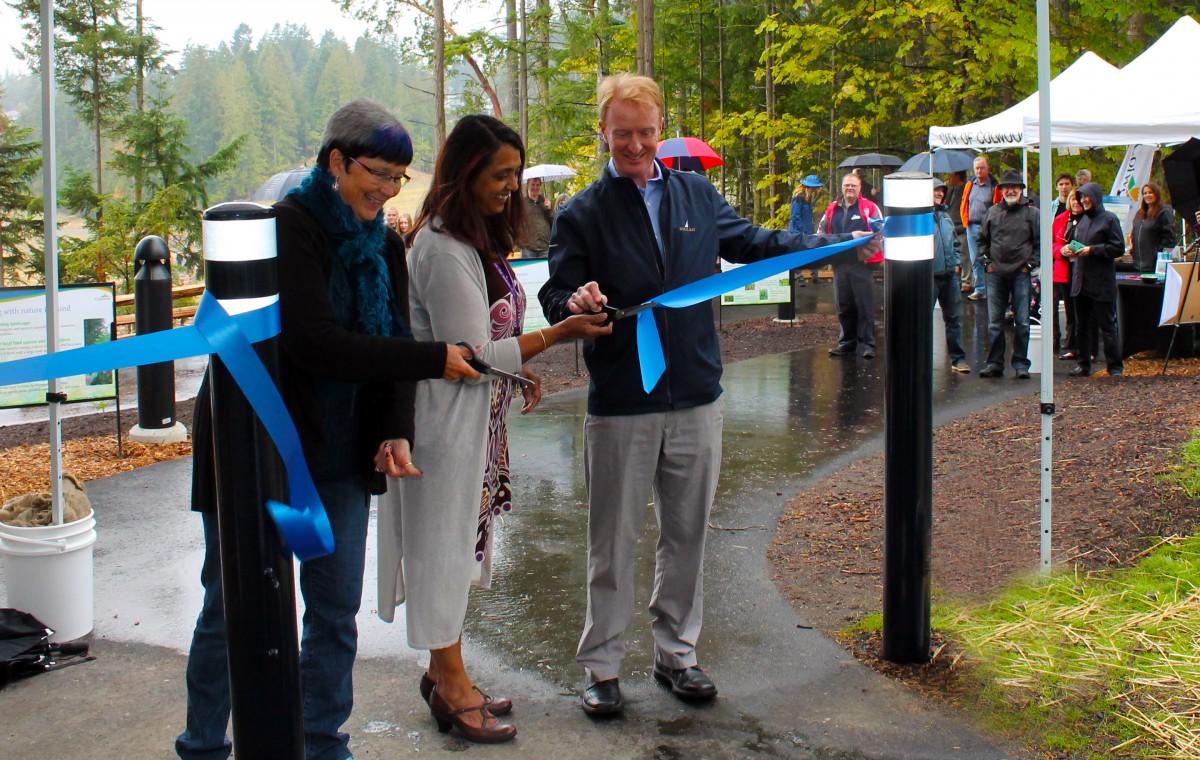 On Thursday, October 6, neighbours, students and other honoured guests took a moment to celebrate the new Painter Trail that connects the Wishart neighbourhood to the growing Royal Bay community.
The trail was officially opened with a ribbon cutting by Mayor Carol Hamilton, Principal Windy Beadall and Russell Tibbles, President of Royal Bay.
Landscaping with nature & community in mind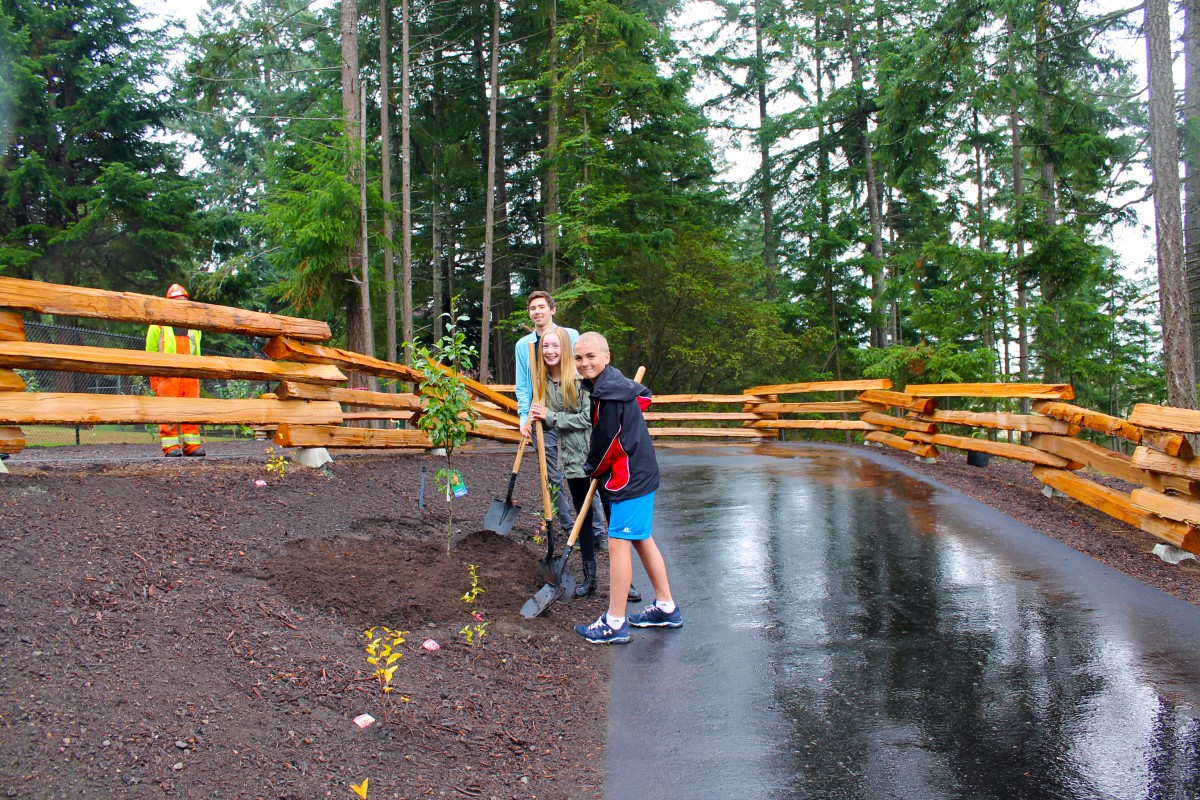 Students from Dunsmuir Middle School and Royal Bay Secondary School hoisted shovels to plant some of the first trees in the park area along the trail. 
Carefully considered landscaping will create an eco-friendly park that includes edible plants and permaculture features that integrate and support naturally-present resources like water, organic matter, and sunshine.
The 'food forest', designed by Eco Sense Living, will provide a model for local food growing and the many benefits that come with it: healthy eating, lower food costs, and community resilience if faced with food shortages or a large scale emergency.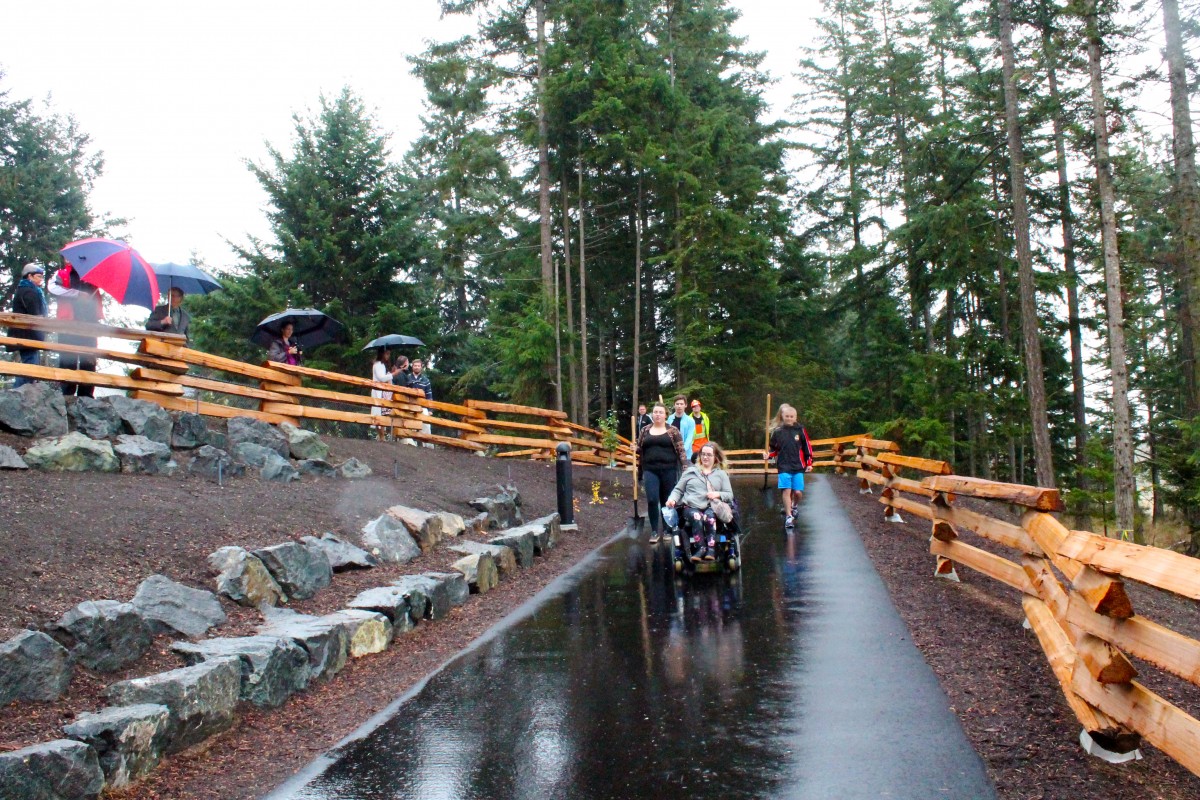 Creating community connections
The Painter Trail provides a safe and accessible pathway for everyone in our community. The upper trail through the park is paved and gently sloped for safe use by people of all ages and levels of mobility, whether they are walking or on wheels. The entire length of the trail is bordered by natural split-rail fence, and lighting through the park makes it enjoyable at night.
A view to the future
The trail offers stunning views across Royal Bay and out over the Salish Sea to the Olympic Mountains beyond. Areas of natural rock seating will be complemented by formal benches. The City has several projects planned over the next 2-3 years that will create an ever-increasing network of walkable connections.