The Colwood Public Works team is hard at work building the Painter Trail.
The trail will link Painter Road to Ryder Hesjedal Way in Royal Bay, creating a comfortable connection to Royal Bay Secondary School as well as the new Meadow Park and the Neighbourhood House where a restaurant and cafe are planned. As new families move into Royal Bay, students headed to Dunsmuir Middle School, Wishart Elementary or Sangster Elementary will have a safe path to travel.
Much of the lower trail near Ryder Hesjedal Way is complete, with compacted gravel and pioneer fencing.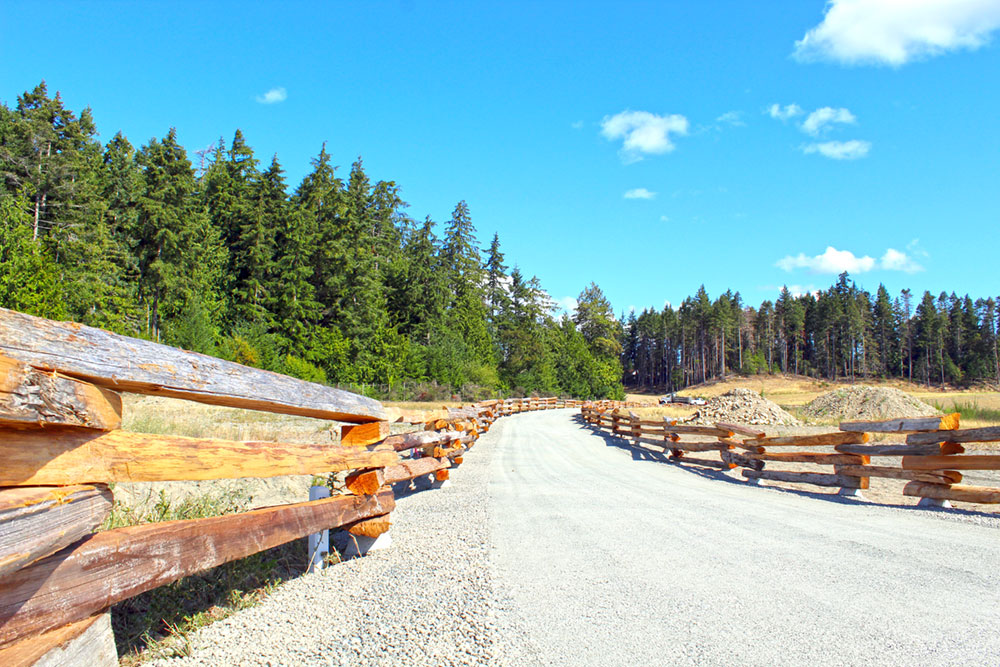 As part of the Painter Trail project, the City initiated a work experience program with Royal Bay Secondary School. Two grade 11 students, Calvin Rugg (left) and Jake Myles (right) have been working hard this summer helping to construct the trail and gaining valuable work experience.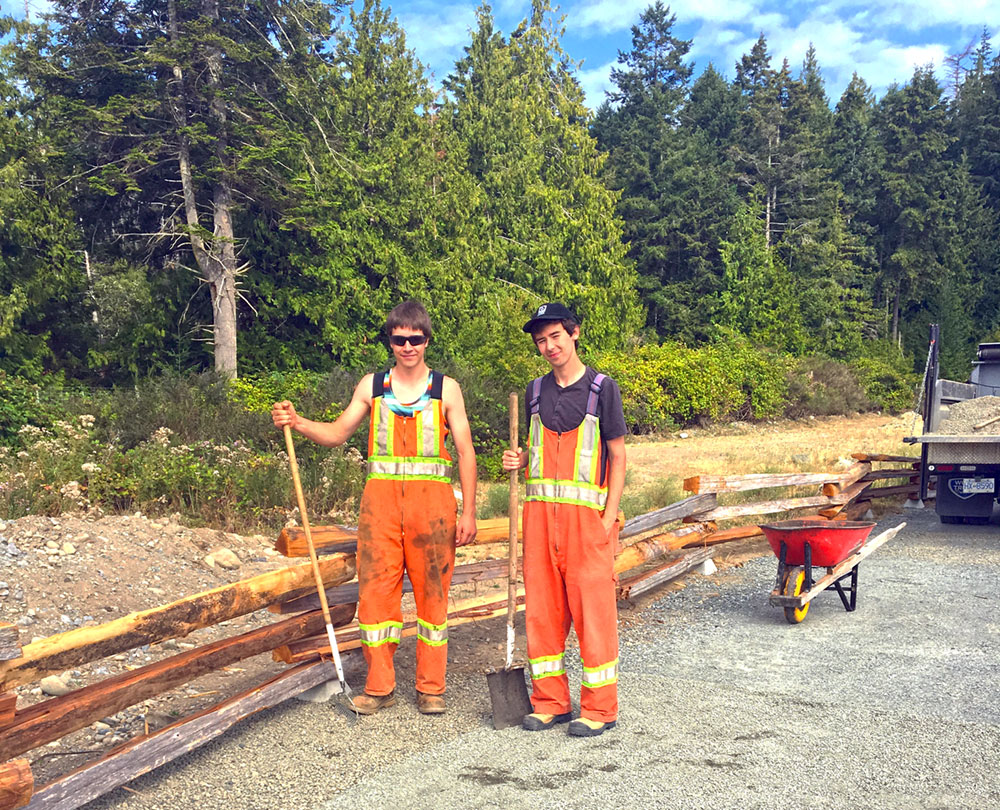 The section of the trail that runs through the park area near Painter Road will wind down the hill at a 6% grade and will be paved to ensure it is safe and comfortable for people of all ages and levels of mobility. Pathway lighting will be installed through the park, along with landscaping to create an eco-friendly park that includes edible plants and permaculture features.
Colwood Public Works has trucked in about 200 loads of fill to build this section of the trail. The best part about it? There was no cost to the city for all that fill, because it is being reused from other construction and maintenance projects, along with mulch created from yard waste brought in to the Colwood Branch Drop Off.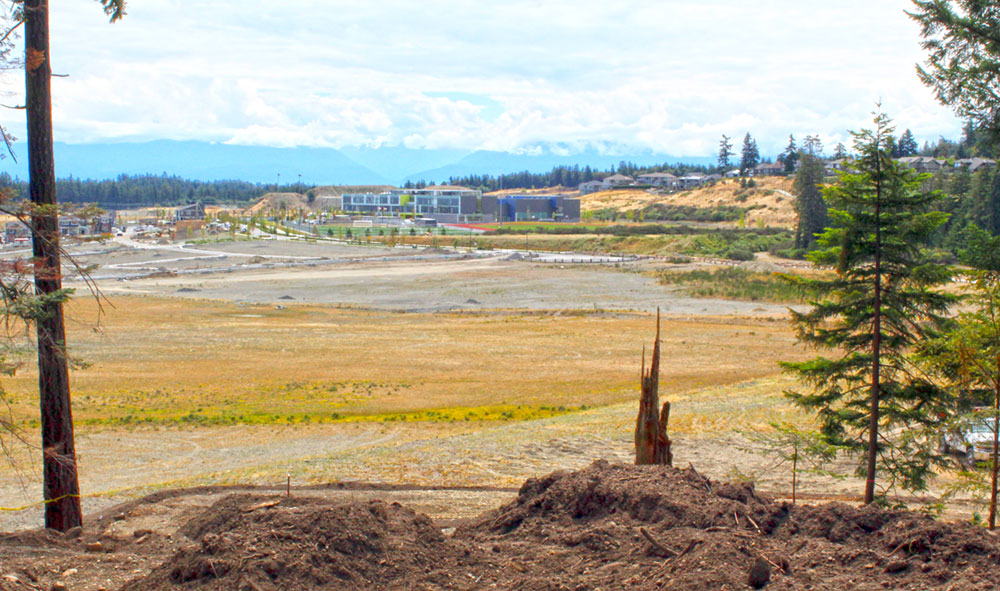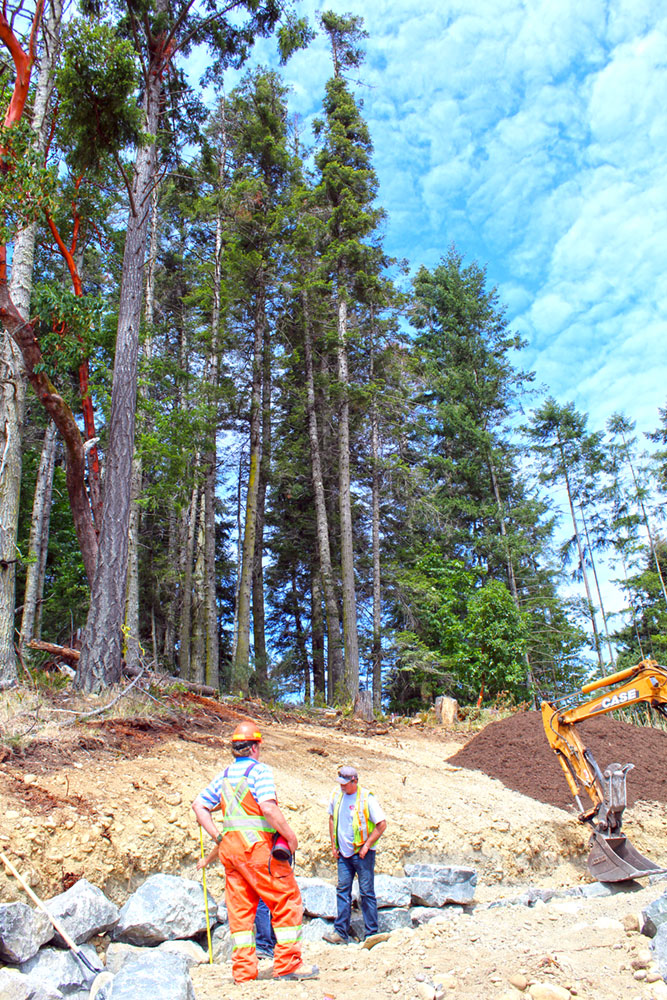 Learn more
Read more background on this community-building project at Painter Trail work gets underway.