The City of Colwood wants to welcome you to the Colwood Waterfront in a new way. A new sign is scheduled to be installed near the corner of Ocean Boulevard and Lagoon Road by the end of April.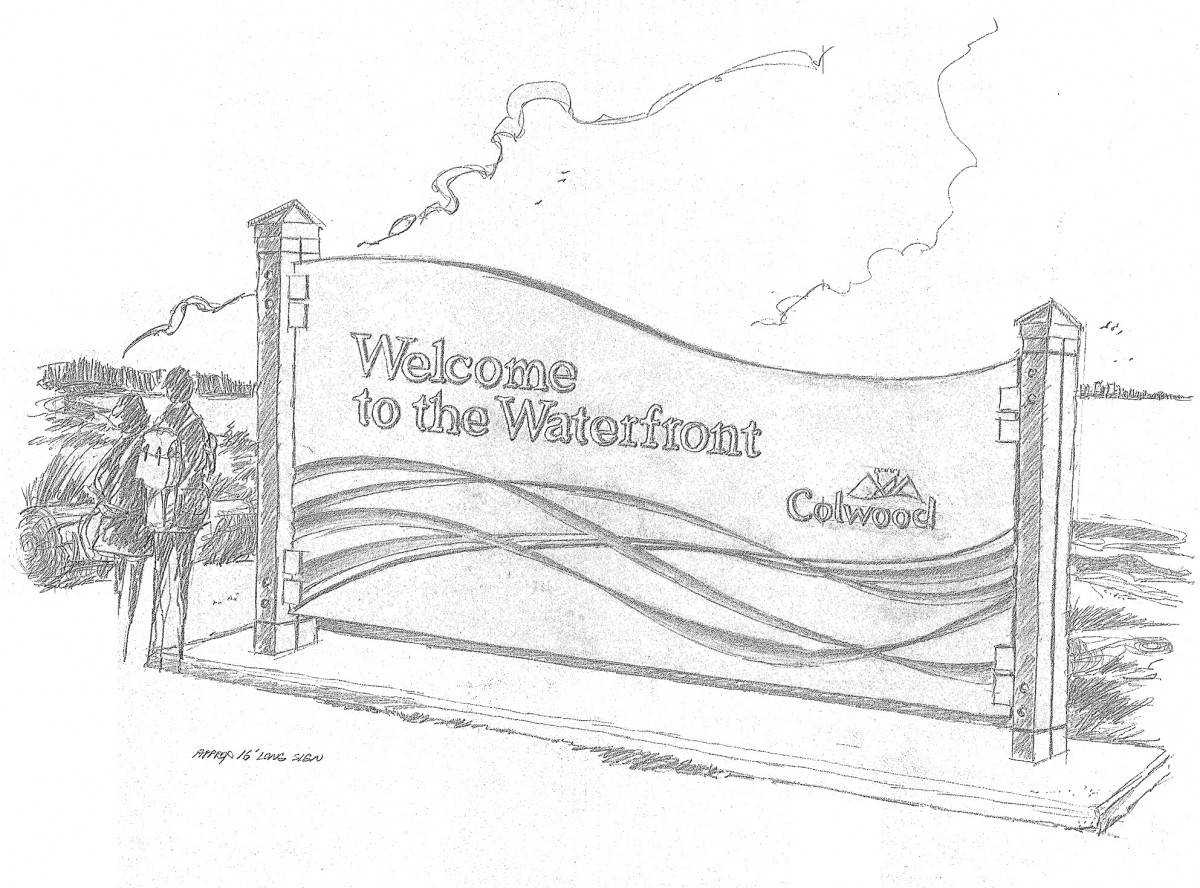 Visitors from around the region and beyond flock to the Colwood waterfront in any weather to experience the unique natural beauty of the area. People are drawn to the sweeping views across the ocean to the Olympic Mountains and Victoria skyline, the miles of waterfront beach for walking, playing or relaxing, storm watching in winter months and bird watching at Esquimalt Lagoon National Migratory Bird Sanctuary.
The new welcome sign is a sturdy, driftwood-toned, cedar sign, designed and scaled to fit with the natural beauty of our waterfront and lagoon. It is intended to be visible, but secondary to the natural environment rather than conflicting or overwhelming the surroundings.
The sign is an obvious improvement over what has 'welcomed' visitors to the area in the past.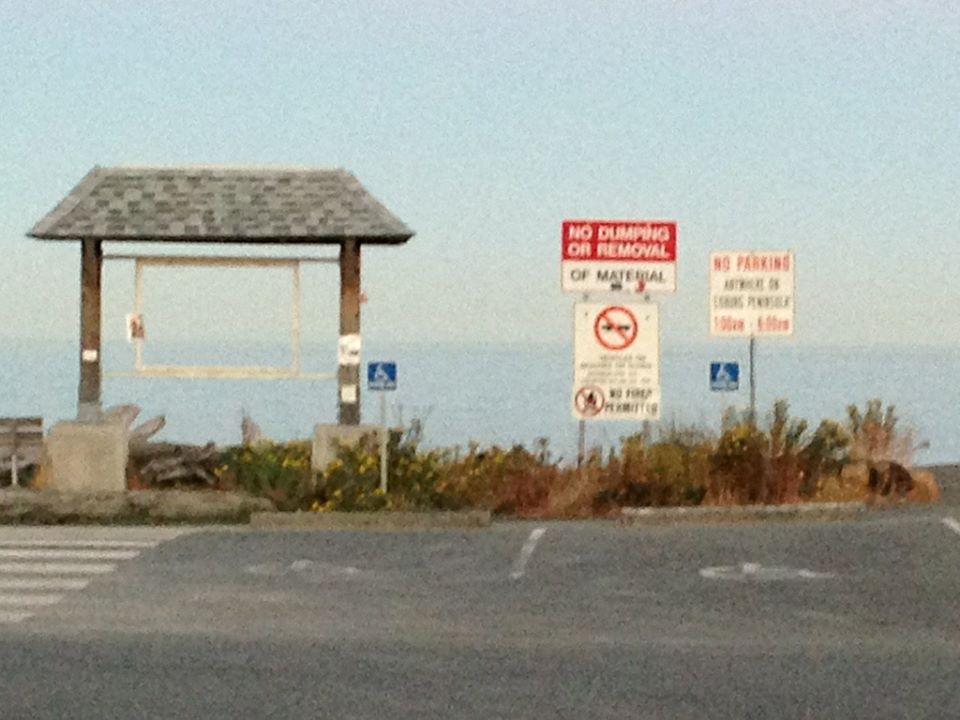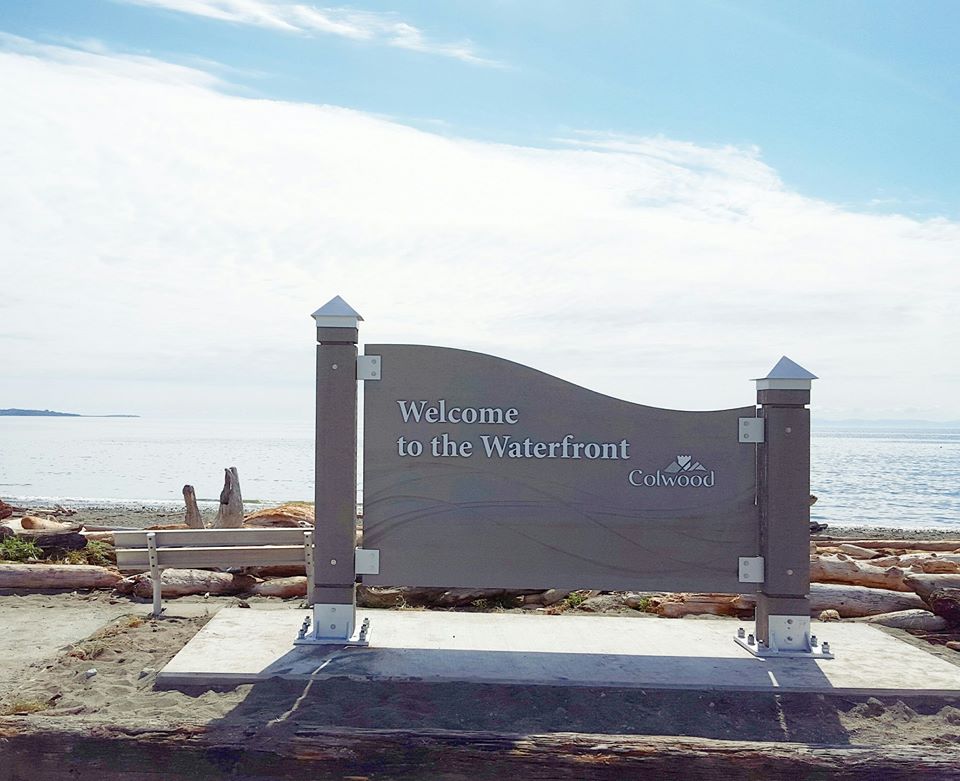 What about the lagoon?
While many people think of this area as 'the lagoon', Esquimalt Lagoon National Migratory Bird Sanctuary is just one incredible feature of the Colwood waterfront, which runs from beyond Fisgard Lighthouse to past Royal Bay, where new amenities will begin to pop up as that community grows. We want people to think about all of that when they visit the waterfront.
The sign is a first step toward creating more meaning, enjoyment and appreciation for this beautiful aspect of Colwood. Concepts are being developed for improving pedestrian safety along Ocean Boulevard, along with the possibility of small-scale interpretive signs designed to enrich peoples' understanding, experience and stewardship of the area.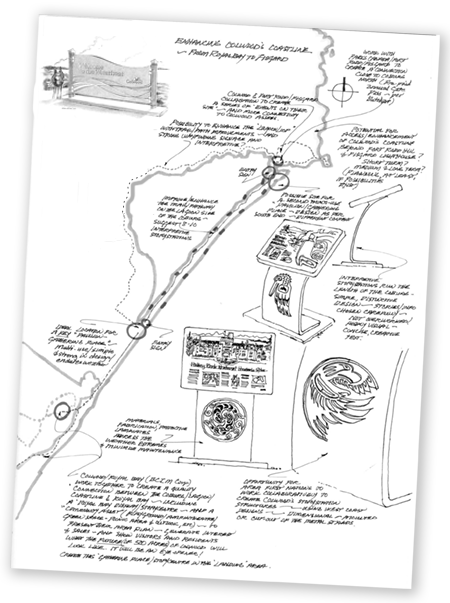 Small signs would provide pedestrians with information about the entire waterfront and beyond—its unique geography, history, ecosystems, and adjacent sites like Fisgard Lighthouse, Hatley Castle and Royal Bay—all that visitors see and need to understand to fully experience the richness of the area.
Over time, in conjunction with transportation improvements throughout the City, the goal is to provide consistent positive messaging, branding and wayfinding throughout Colwood, and encourage storytelling about our history, our environment and our community that will entice people to want to learn more about Colwood and bring their families, their businesses and their investment opportunities to our beautiful City.
In 2015 the City set aside $30,000 toward waterfront promotions, a small portion of that was used for the new welcome sign. The City was able to find savings by having members of the Colwood Public Works team create the cement base and handle the installation. For comparison, this article presents some interesting information about the cost of welcome signs.