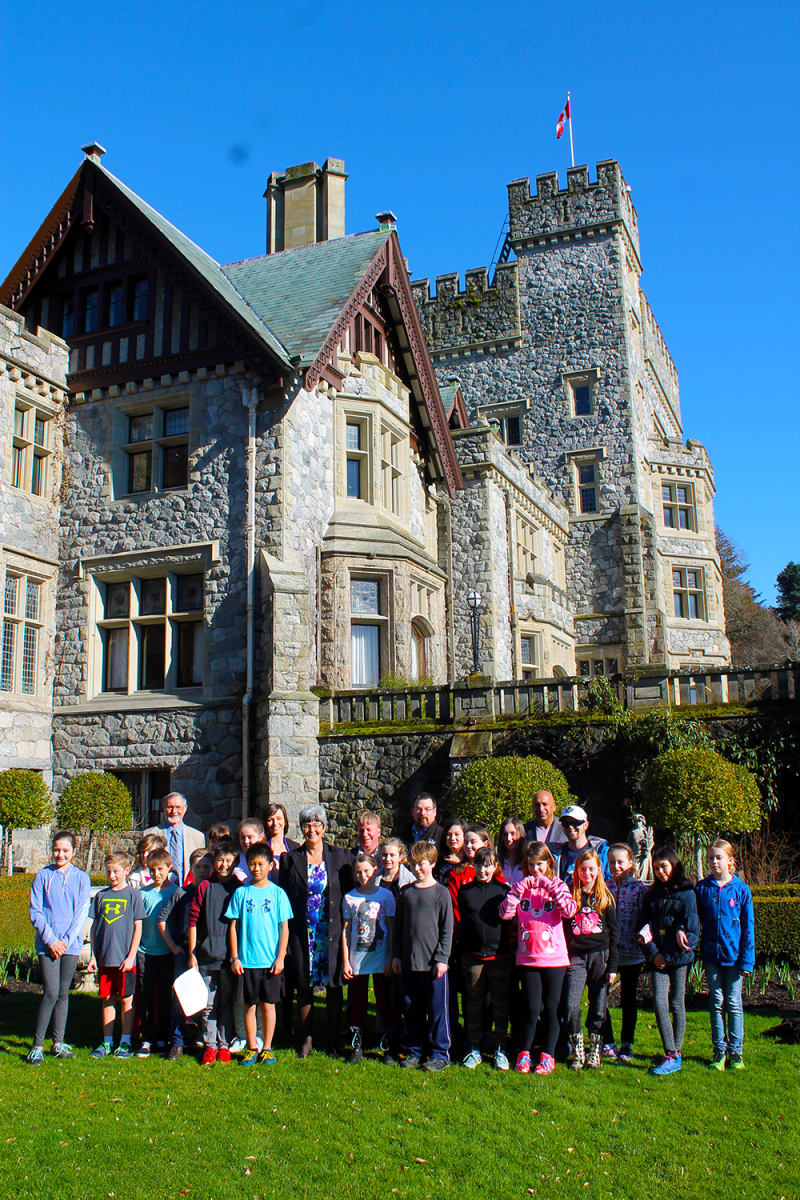 ​Colwood has been named Greater Victoria's "Bloomingest Community" for the last two years in a row in the Victoria Flower Count. It's a lighthearted initiative that highlights the beautiful surroundings and mild climate we enjoy here in Greater Victoria. 
Today, Mayor Carol Hamilton joined students from Ecole John Stubbs at Hatley Castle on this beautiful February day in Colwood to issue a flower count challenge to other communities in the capital region. 
"We're going for a three-peat as the bloomingest community," said Mayor Hamilton. "These students are our secret weapon. Catch us if you can!"
Mayor Hamilton knows that students bring the enthusiasm that is the key to Colwood's success in this event. It's an opportunity to take their learning outdoors in an activity that teaches them about nature and uses their math skills. She is thrilled to see Colwood youth getting involved in community initiatives like the Flower Count.
"It's a fun event, and it sends a powerful message to students that their actions can make a positive difference in their community," said Mayor Hamilton. "A big bouquet to the Victoria Flower Count for encouraging students to participate."
The Mayor and students were joined at the castle today by Paul Nursey, President and CEO of Tourism Victoria, Al Hasham, Chair of the Victoria Chamber of Commerce, Scott Macdonald from Butchart Gardens, Brian White from Royal Roads University and Lacey Sheardown from Used.ca.