It's always been a little spooky how pumpkins just appear on the rocky ledges along Veteran's Memorial Parkway in Colwood around Halloween. But it's also a special way that Colwood residents show their community spirit. And that is something we want to celebrate. 
On Sunday, November 2nd, dozens of families strolled along the pumpkin walk on Veteran's Memorial Parkway between Havenwood Park and Latoria Walk. With many smiles and giggles over the jack o'lanterns displayed, community members cast their votes for their favourites using stickers. Red Barn Markets generously supplied healthy snacks for everyone who took part. (Thanks Red Barn!)
So what were the favourites?
Which one of these popular pumpkins would get your vote? Let us know by email, or send us a note on twitter or facebook!
1. Olaf the snowman from the movie Frozen was the most popular by far.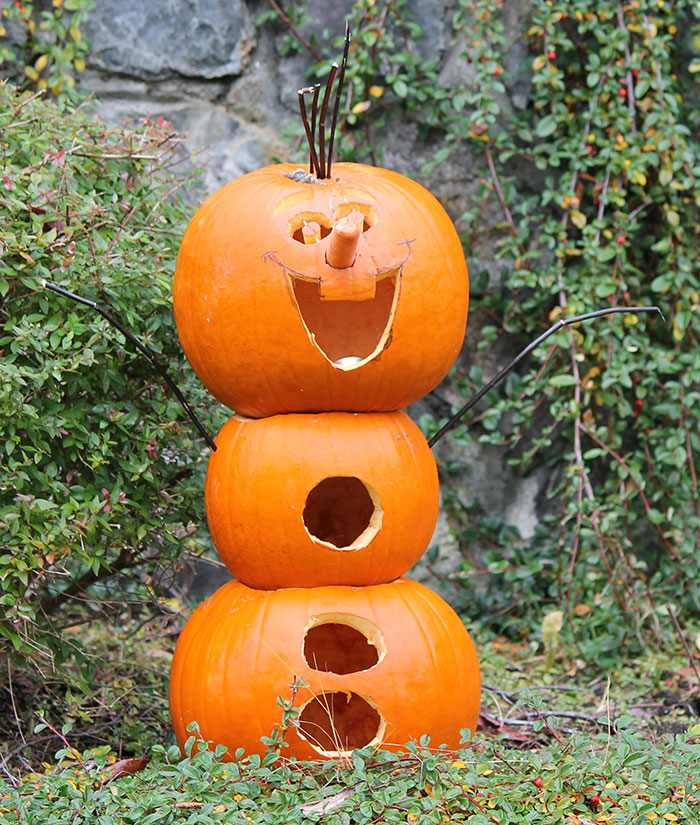 2. This happy little fellow with a stem for a nose earned the second most votes.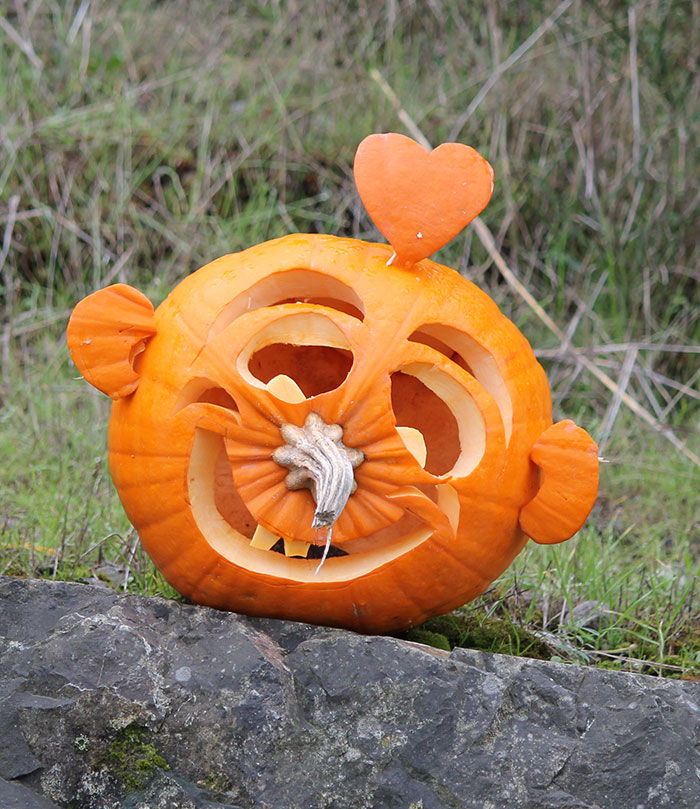 3. This grouchy guy got a lot of votes. Who doesn't feel like this every now and then?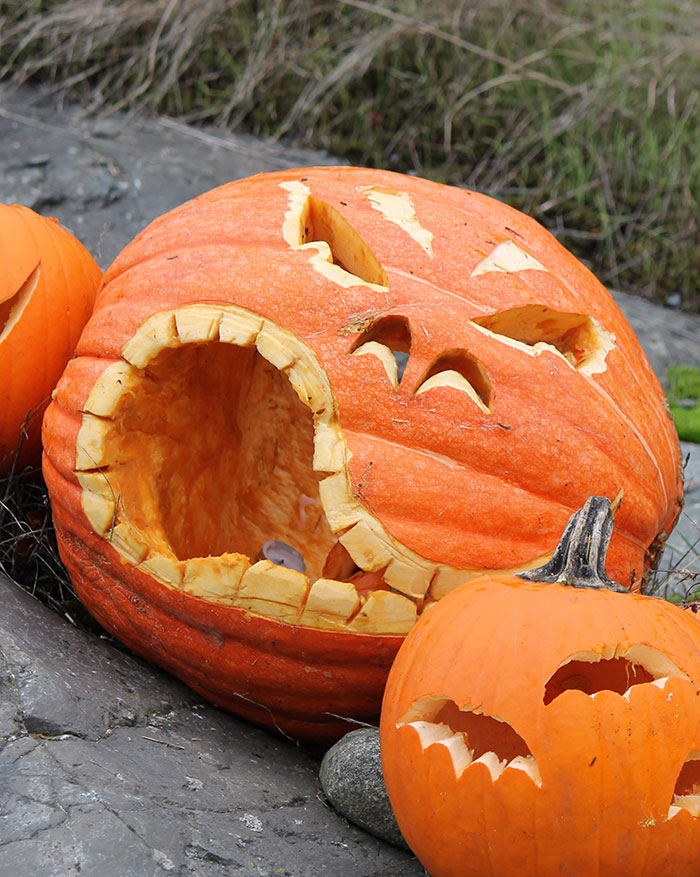 4. This frightening 'angler fish' with it's razor sharp teeth gave kids just the right amount of scare from a distance.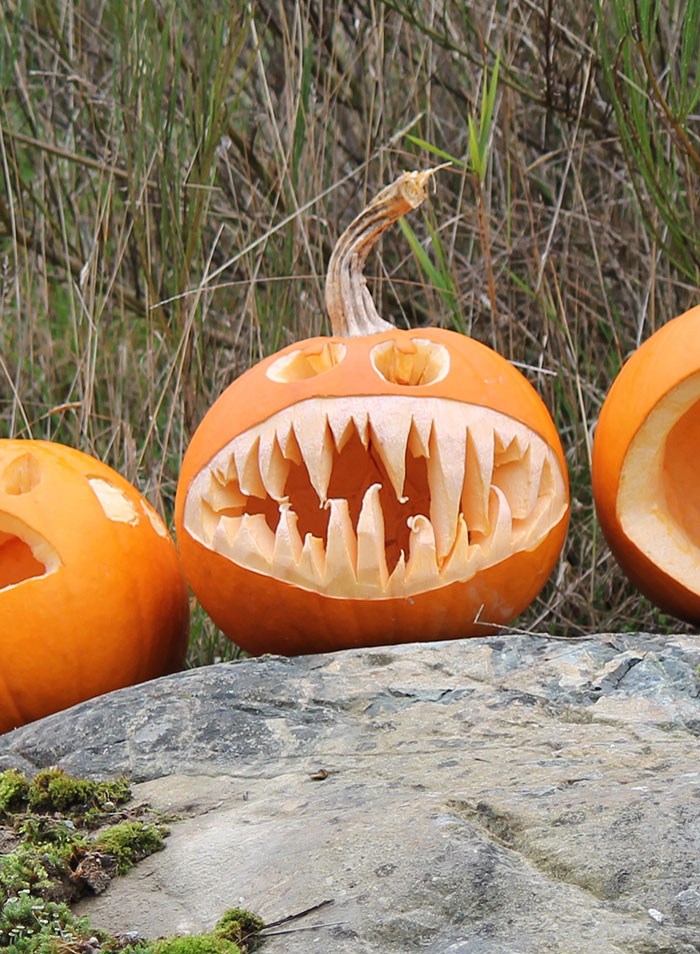 5. Lots of people agreed with the message 'We ♥ Colwood'!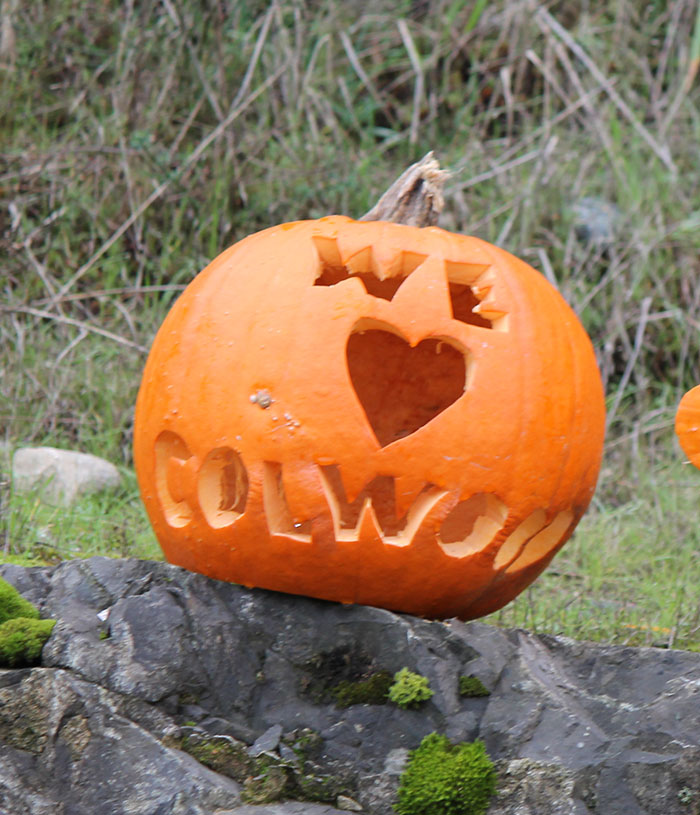 6. A painted minion from the movie 'Despicable Me' was too cute to pass by.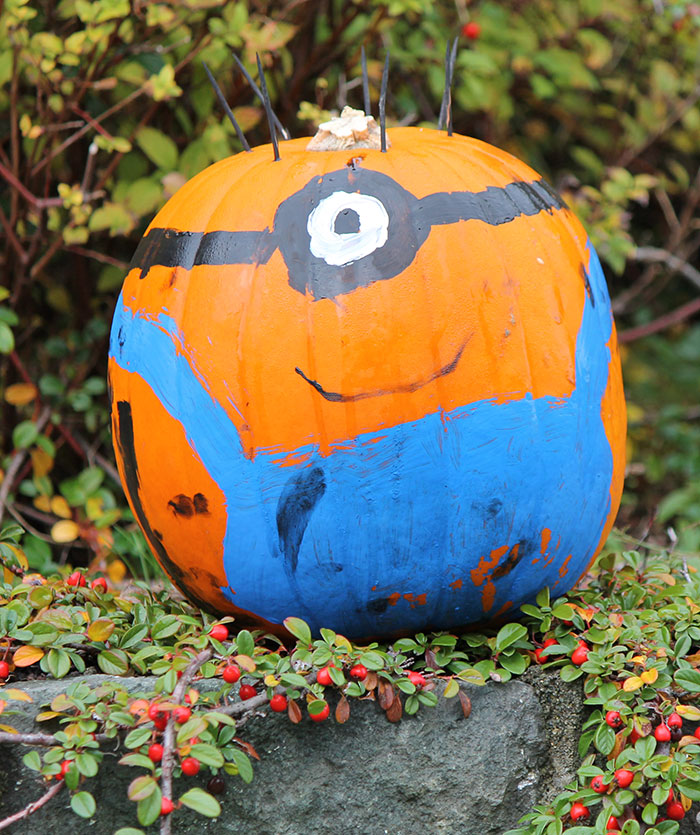 It's not too late to get in on the fun!
Take a wander along Veteran's Memorial Parkway in Colwood to check out the many pumpkins still on display. (Consider taking a hike through the beautiful Havenwood Park while you are there!)
Do you see your pumpkin among the favourites? Which one would you have picked as your favourite? Let us know by email, or send us a note on twitter or facebook!
We always love to hear from you.