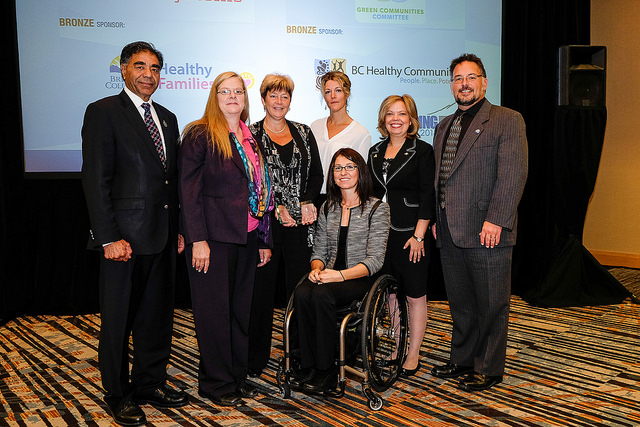 For the second year in a row, the City of Colwood has been recognized at the Union of BC Municipalities (UBCM) Community Excellence Awards for Leadership & Innovation. This year, Colwood received Honourable Mention for Leadership & Innovation in the area of Accessibility & Inclusion for its role in the development of the Guide to User Friendly Trails in the Greater Victoria area.
The Guide describes trails in Colwood and throughout the Capital Region that encourage people to walk, wheel, bike or hike successfully in the outdoors, whatever their mobility level. It's a valuable resource for people with differing mobility levels who want to enjoy the benefits of nature, but are often faced with rugged trails they cannot negotiate. One of the first of its kind in British Columbia, the guide was developed as a collaborative pilot project between the Intermunicipal Advisory Committee on Disability Issues, CRD Parks and West Shore Parks and Recreation.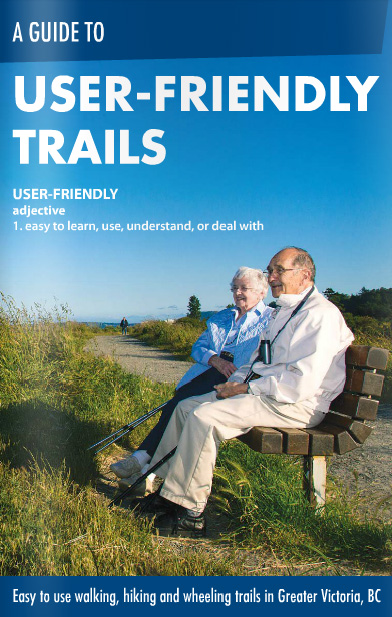 Two grants made the project possible. A 2010 Legacies Now/Measuring Up grant allowed Westshore communities to make accessible improvements to local trails and a UBCM grant provided the funding to develop the guide.
The UBCM Community Excellence Awards are an opportunity to showcase municipalities and regional districts that "lead the pack", take risks to innovate, establish new partnerships, question established ways of doing business and pioneer new customer service practices. Colwood is proud to be among the communities recognized for generating and collaborating on ideas that rise above challenges with vision, creativity and team work.
The Community Excellence Awards are designed to profile excellence in local government and to create successful pathways and incentives for others to follow. Very fitting recognition for the Guide to User Friendly Trails - a project that is all about creating successful pathways for all.
Read more about Colwood Awards & Achievements