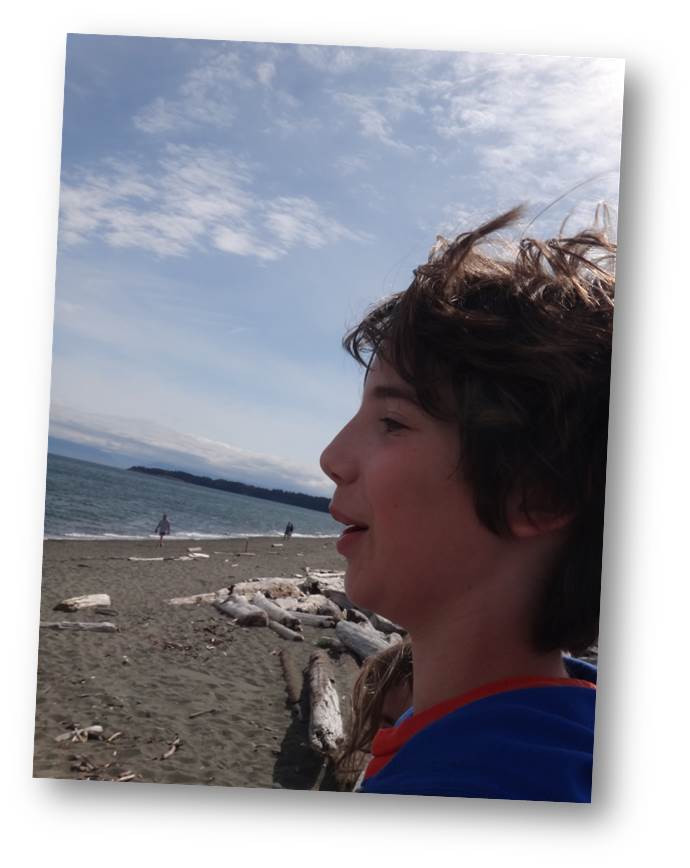 We live in one of the most beautiful places in the world and we're grateful to everyone who is helping us share it in a fun way by entering our I Love Colwood selfie contest.
Congratulations to our final weekly winner - a youngster who obviously has a taste for the kind of fun and adventure you'll find at Esquimalt Lagoon. The caption for his photo was "What is this? A Lagoon for ants!" (Please don't eat the visitors! :) This week's prize is a $20 gift certificate to the Colwood Dairy Queen - because ice cream and visits to the beach go hand in hand.
Take a look at all the I Love Colwood selfies in our Community Photo Gallery. They reflect the positive energy and connection to nature that community members and visitors feel when they visit the many special places in Colwood - whether they are Colwood landmarks like Fisgard Lighthouse and Hatley Castle, our beautiful parks and trails, or anyplace people enjoy spending time. Sharing the love is one important way we hope to nurture and bring out more of the things we love in Colwood.
Stay tuned...
Thank you to everyone who entered our I Love Colwood selfie contest! We still have the grand prize to award....stay tuned for that announcement as well as other fun and interesting ways to celebrate our community, coming soon.