This week we have two selfies that have earned over 200 votes each in our I Love Colwood Selfie Contest! Mayor Hamilton decided they should both be recognized, not only for submitting a fun photo showing Esquimalt Lagoon, but also for encouraging so many people to say "I Love Colwood" by taking the time to vote.
The first photo called "little tackler" shows Esquimalt Lagoon during the day and reiterates what a great place it is for families. It earned 229 votes.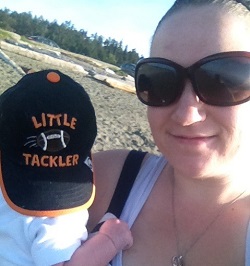 The second photo takes a playful approach, showing Esquimalt Lagoon by night, with the caption "Is the moon made of cheese?"  It earned 225 votes.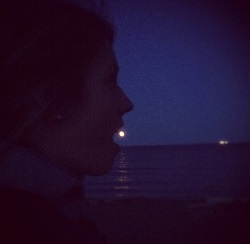 Each winner will receive a gift card for Bitez Sandwich Bar in Colwood. We're grateful to each of them for sharing the 'love'.
It's not too late to submit your selfie! The contest runs until May 31, 2014. See all the entries received so far. Have you voted for your favourite yet?