We have our first winner!
We live in one of the most beautiful places in the world and we're grateful to everyone who is helping us share it in a fun way by entering our I Love Colwood selfie contest. These photos reflect the positive energy and connection to nature that community members and visitors feel when they visit the many special places in Colwood.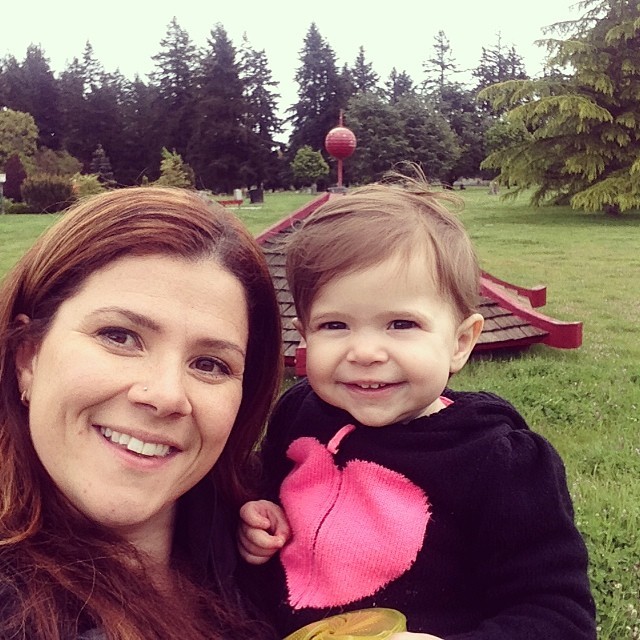 Our first weekly winner was one of the top 5 vote earners in this first leg of the contest. The 5 photos were presented to Mayor Carol Hamilton and the City's Chief Administrative Officer, James Moller who chose this one as the winner. Sharlet and Summer, pictured here, will receive a $20 gift card to one of our valued local businesses, Red Barn Market.
The photo was taken at Hatley Memorial Gardens in Colwood, a favourite location for a peaceful stroll. Their bright and happy, smiling faces perfectly convey the energetic and family-oriented sense of community we enjoy here in Colwood.
Take a look at all the photos that have been submitted. They show people enjoying Colwood landmarks like Fisgard Lighthouse and Hatley Castle, our beautiful parks and trails, or anyplace people enjoy spending time. It's one important way we hope to nurture and bring out more of the things we love in Colwood.
Enter your I Love Colwood selfie today and vote for your favourites! The contest runs until May 31st with three more weekly prizes to be awarded as well as one grand prize when the contest wraps up.