One way or another, sewage treatment has to happen in our region. The federal government has mandated that the capital region must treat sewage to an acceptable level by 2020.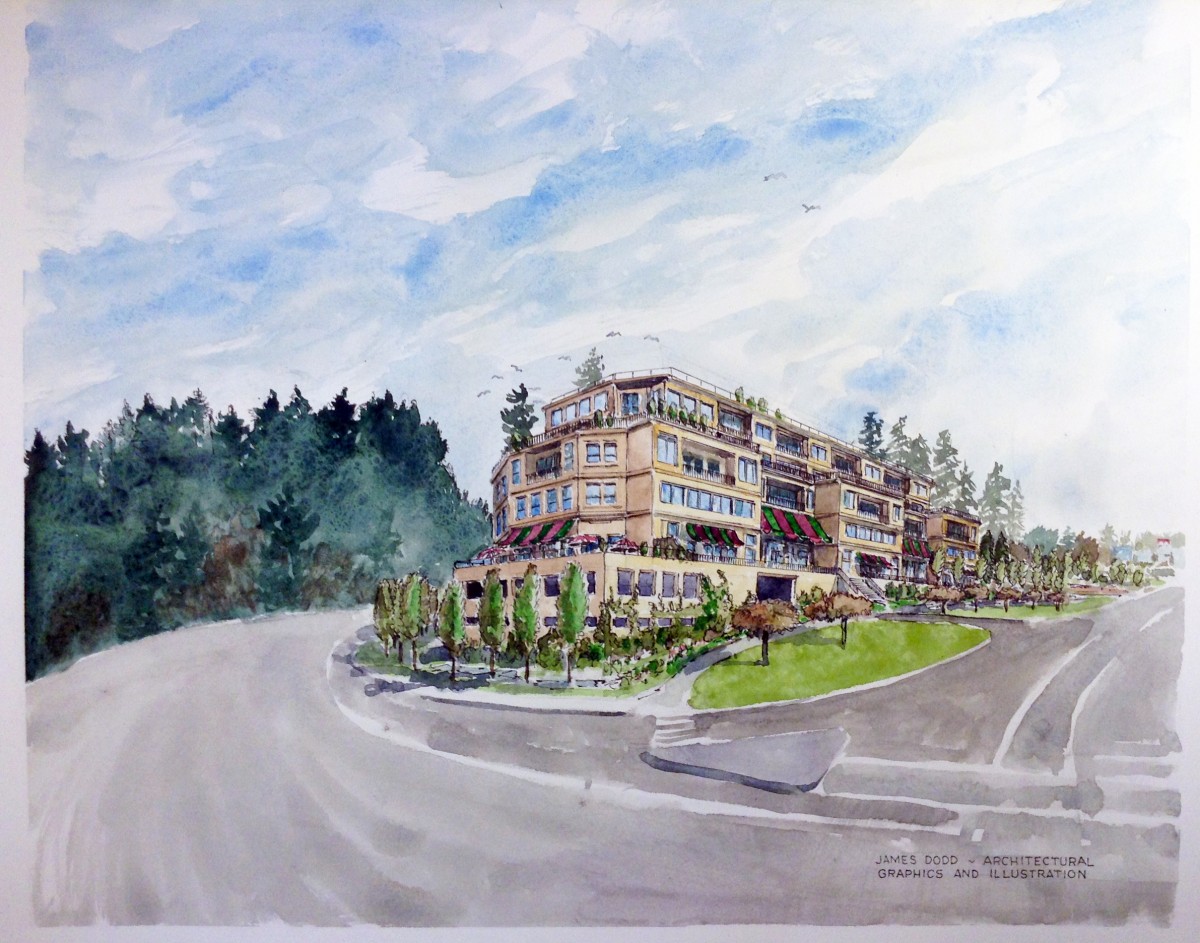 Colwood is proposing the construction of a sewage treatment and resource recovery facility in our community that would not only treat sewage to a higher level (tertiary) than regional plans, but would also supply heat and water to buildings in the heart of Colwood and kick start revitalization of that area. Offering affordable energy and reclaimed water to new investors in our community would be a definite advantage.
What do you picture when you think of a sewage treatment facility?
Think again. The artist's concepts to the right show how the facility could be built underground, with shops and office space on top and residential living above that. Most of the technology of the facility would be below ground, with enough space to meet our sewage treatment needs now, plus the ability to plug in additional modules as our community grows. And if you want to see a successful working example of a facility like this, visit Dockside Green in Victoria where you can sit and enjoy the cafe and bakery next to the water feature supplied by reclaimed water from the treatment process.
Not your average Park & Ride
The proposed location for the facility is at the Park & Ride near Juan de Fuca Recreation Centre. Why? Because the City already owns that property. Because it's central so heat and water can be shared with big facilities nearby such as energy exchange with Juan de Fuca Recreation pool and arenas and Royal Roads University while Royal Colwood Golf Course and our own municipal plantings could use the water.  New developments in the area would present similar opportunities.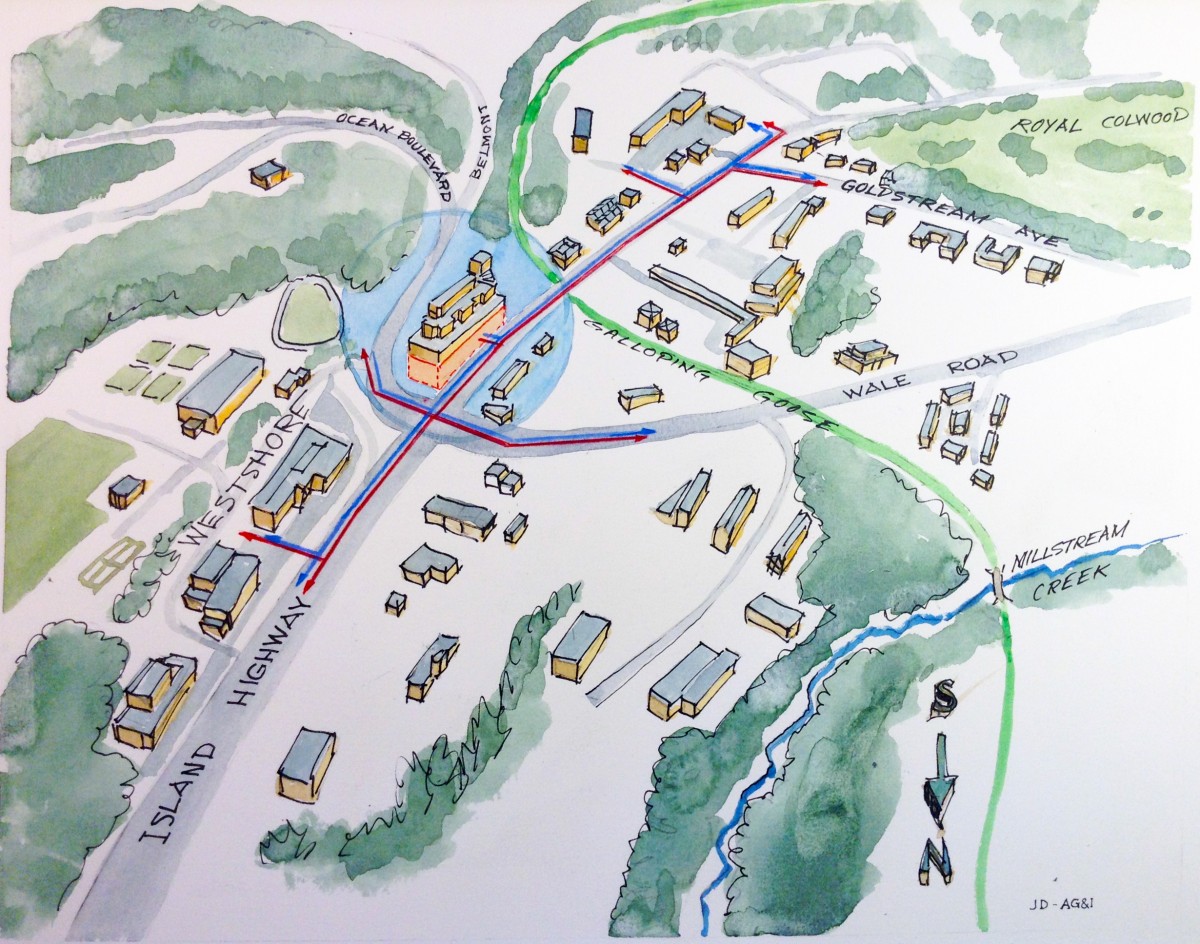 The Park & Ride would be maintained, with the advantage of having some covered parking and easy access to amenities in the building above.
Listening to the community
Thanks to everyone who attended our open house on Wednesday, April 30, 2014. We had some great conversations and great questions about the proposal. One major question residents had was, how will this affect taxes. The fact is, whether we go with a regional plan or a local plan, there will be an impact on taxes. But a local plan brings many more benefits to our community in terms of tax revenue, benefits to investors, construction jobs, green sector jobs, and partnerships with research and education facilities, to name just a few. Here is a quick overview of results of a questionnaire participants completed at the open house.
Learn more and ask questions
See our Sewer Services page for more details.
Take a look through the information boards that were presented at the Colwood Sewage Treatment Open House on April 30, 2014. Well over 80 people attended and staff and council members enjoyed discussing the project and answering questions.Share your own comments and questions:
Subscribe for updates about Colwood news and events at www.colwood.ca/subscribe
Email info@colwood.ca
Use our online feedback form
Call City Hall at 250-478-5999
Drop by City Hall at 3300 Wishart Road