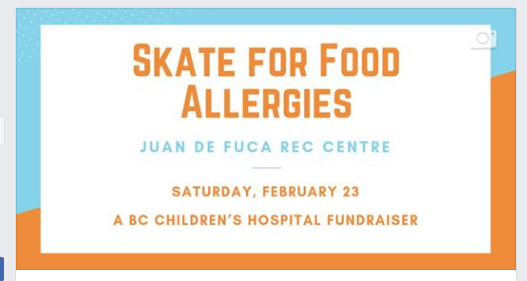 Fun skate from 2:45 to 3:45 (admission and skate rental at the door).
Meet players from the Victoria Grizzlies - BCHL hockey team!
Food Allergy and Oral Immunotherapy Q&A session with allergists Dr. Cook, 4 to 5 p.m.
Raffle prizes, 50/50 draw and lots of fun for the whole family!
All proceeds from the event go to the Oral Immunotherapy (OIT) Research Program at the BC Children's Hospital.
OIT is a cutting-edge desensitization treatment for patients living with serious food allergies -- come to the Q&A to find out more!