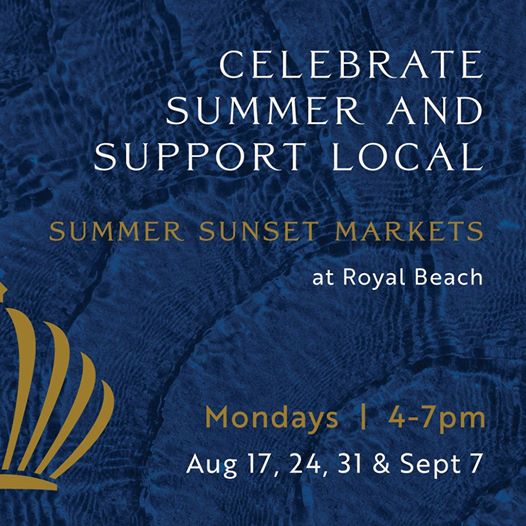 A Sunset Mini Market at Royal Beach. Mondays 4-7pm. Aug 17th, 24th, 31st and Sept 7th.
About the Market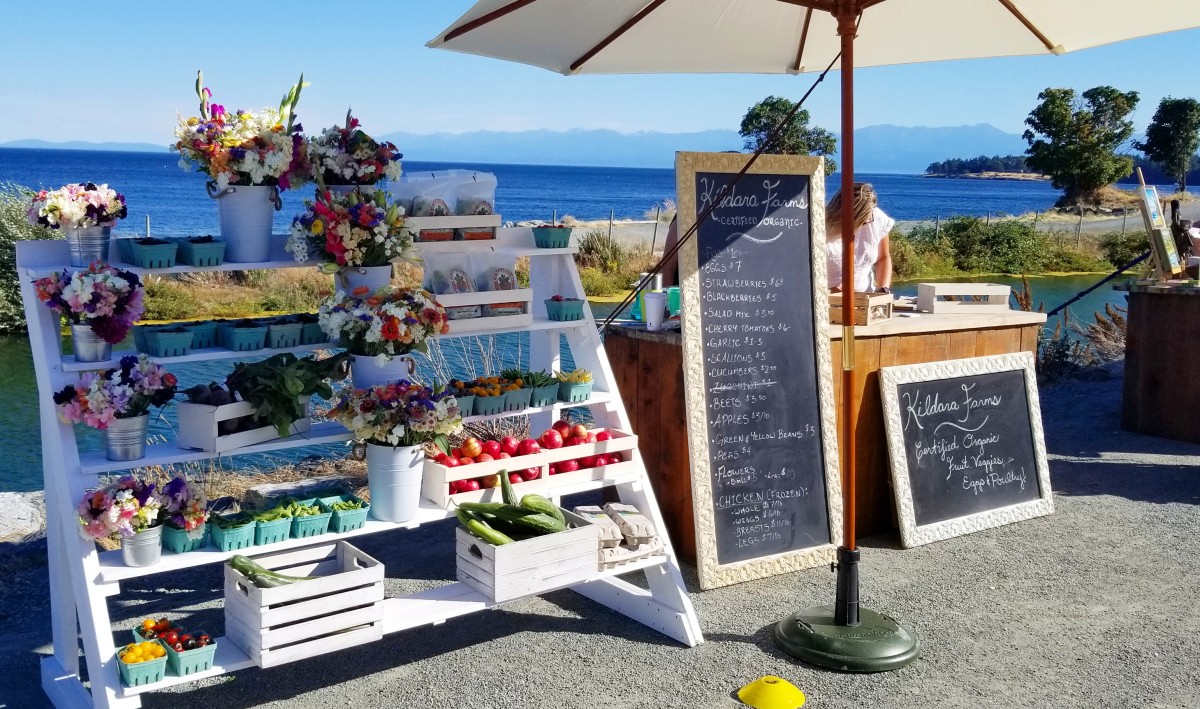 In the 2018 Colwood OCP, Royal Beach Seaside Village is envisioned to become one of two primary centres within the City of Colwood, offering a vibrant mixed-use community that is characterized by it's spectacular seaside setting.
The owner, Seacliff Properties, is excited to bring this future retail site to life with a pop-up market starting Monday Aug 17th! The Summer Sunset Market will take place from 4-7pm in the lower lot of Royal Beach. The market will feature a selection of vendors from Colwood, Westshore and the surrounding area.
For more information about the future of Royal Beach visit www.royalbeach.ca/contact
Location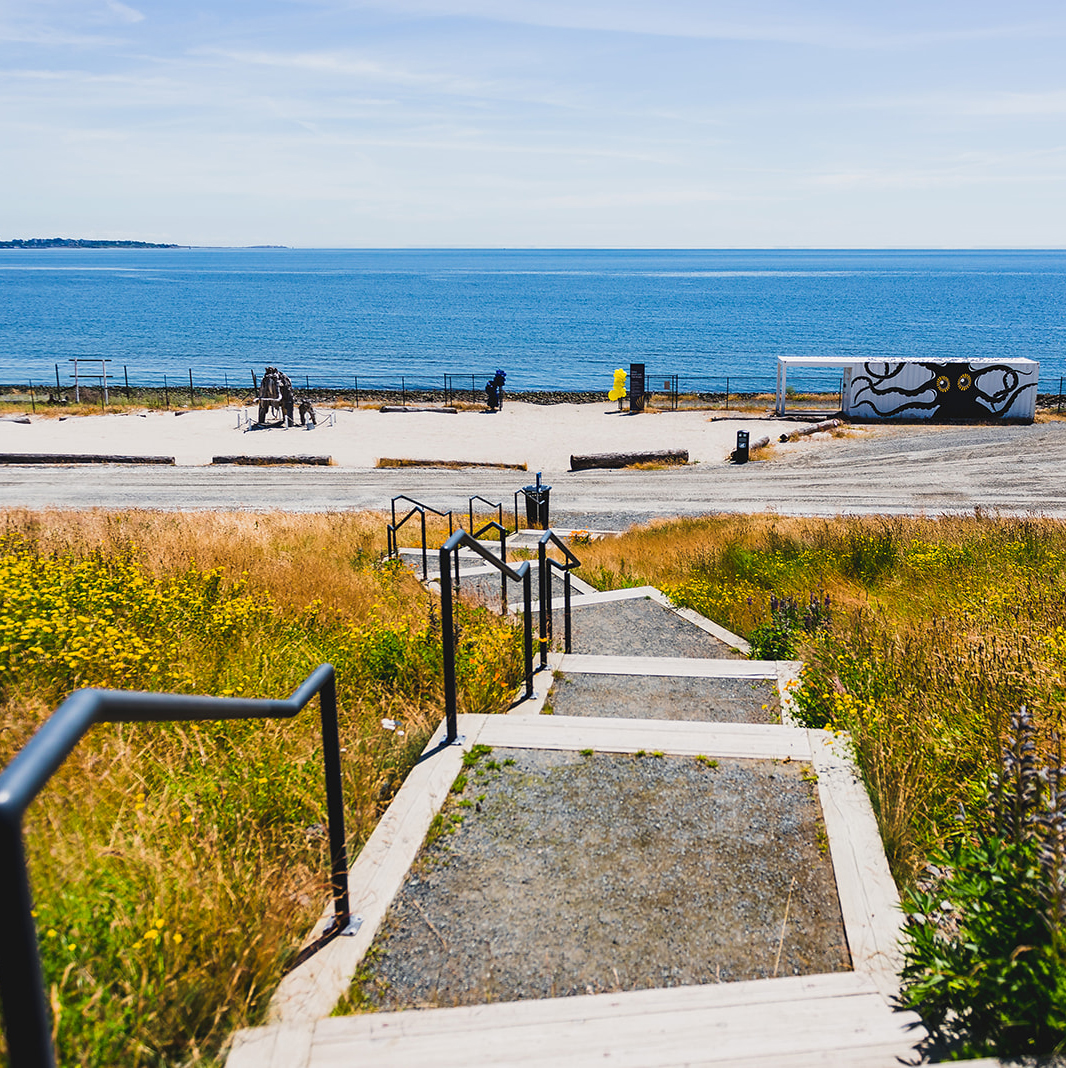 Located at Royal Beach Seaside Village at 3483 Metchosin Road in Colwood. Please come through the gates to the property located at Metchosin Road and Latoria Blvd and plan to park in the upper lot. (Additional parking will be available) The market will take place in the tent just to the right of the LOWER lot, closest to the water!
Health & Safety
This market will be adhering to the ORDER OF THE PROVINCIAL HEALTH OFFICER in regards to VENDING MARKETS
Market goers must maintain a two metre distance from one another.
We have created an environment in the market where customers can practice safe physical distancing. All of our vendor queues are marked with 2 metre separations. Pylons denote the starting points for customer queues at each stall.
In particular, people must maintain a two metre distance from one another in line-ups to a market entrance, vendors' stalls, washrooms and other places where line-ups may occur.
Market ambassadors will direct you when you can enter the market area and on the directional flow of the market area to ensure sufficient space for distancing.
Customers are to not handle products before they are bought. Customers must ask the vendor to assemble the items they wish to purchase.
Customers are to approach a vendor stall only after the previous customer has concluded their transaction and the vendor calls on them.
We have asked our vendors, where feasible, to utilize cashless payment systems.
We have made our vendors aware that they are expected to follow the BC CDC guidelines for markets that pertain to their business. We have also reminded vendors:

Stay at home if you are not feeling well
Practice physical distancing while at market
Vendors to follow BC CDC guidelines that pertain to their business
Vendor tables will be spaced 2m apart
Vendors to wear face covering or mask when possible
Vendors to handle items for customers (customers should not be touching items until the transaction has been processed)
Vendors to sanitize payment operating systems between customer
Vendors, where feasible, to utilize cashless payment systems.

We provide access to two washrooms, a hand cleansing station, and hand sanitizer throughout the market.
There will be signs posted reminding market goers to sanitize their hands and keep their distance.
We have implemented enhanced frequency of cleaning and disinfection of high touch surfaces within the market.
Picnic Tables will be spaced at least 2 metres apart.
There can be no more than 6 people seated at a table, and there will be signs to remind people of this.
We ask customers to do shorter shopping trips at the market to prevent congregating
As in all cases, people are reminded to stay home if they have COVID, have any symptoms, have been in contact with anyone with COVID, or have been told to self isolate.