Don't miss Royal Bay Secondary School's latest theatre production!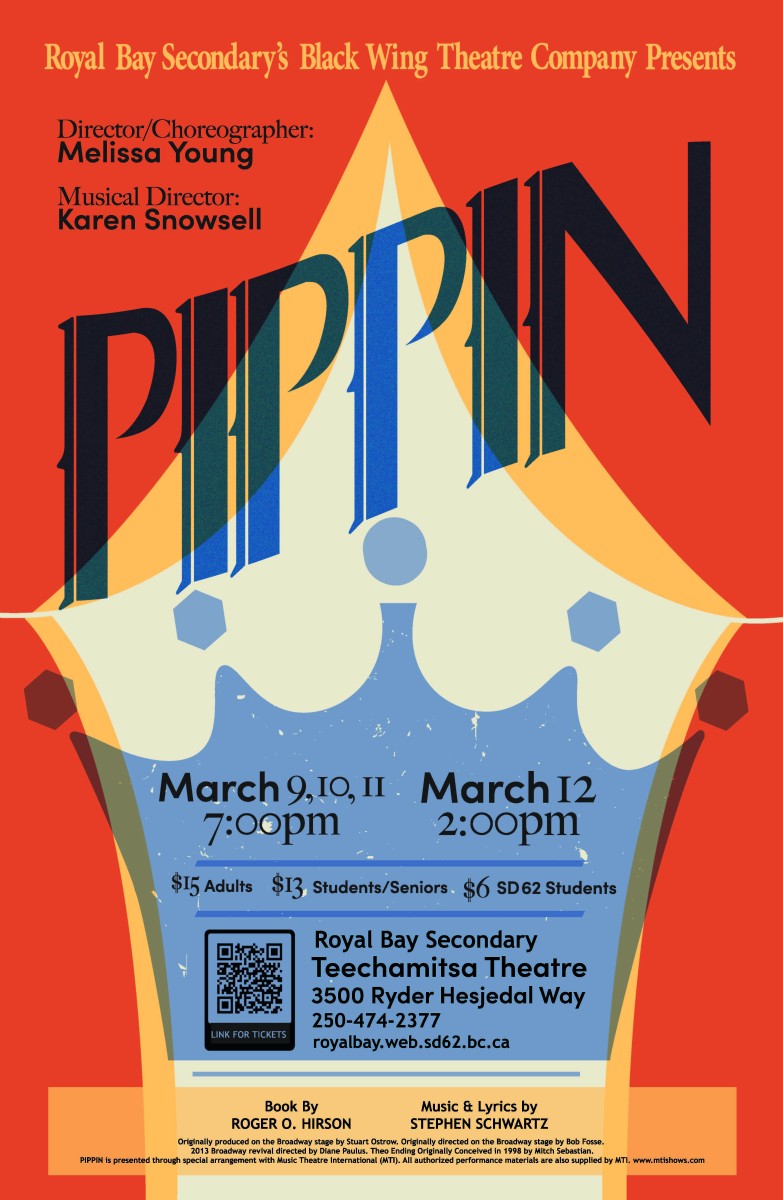 Pippin tells the story of a mysterious acting troupe performing a play within a play, about a young prince's search for his extraordinary purpose.
Originally directed by infamous Broadway director Bob Fosse in 1973, and then revived on Broadway in 2013 to win numerous Tony awards, Pippin continues to resonate with audiences as people—now perhaps more than ever—question and search for the true meaning of life.
Pippin, the lead actor, explores the glories of war, the temptations of love, and the intrigues of political power before discovering happiness lies not in the extraordinary but in the ordinary moments of the every day.
With popular songs such as Corner of the Sky and Magic to Do, Pippin guarantees to take you on a journey you won't soon forget.
Four performances on the following dates:
March 9, 10, 11 at 7:00pm, doors at 6:30pm
March 12 at 2:00pm, doors at 1:30pm
Tickets
$15.00 for adults
$13.00 for students/seniors
$6.00 for all SD62 students
$6.00 for RBSS Theatre Alumni
Tickets are only for sale online: SchoolCashOnline.com: Items
Please bring your ticket receipt to the show. This will act as your ticket.
COVID Safety Protocols
Please note that seating capacity in the Theatre will be reduced.
All seating will be assigned. If you have mobility issues and require special seating, please email Melissa Young at myoung@sd62.bc.ca.
All audience members must consent to follow SD62 safety protocols