Greater Victoria Housing Society has applied for rezoning with a proposal to construct a fifteen-storey apartment building to replace the existing Colwood Lodge located at 85 Belmont Road behind London Drugs (see map below for location).
They invite you to attend their Community Open House to learn more about the proposed development and answer any questions you may have.
Date: Tuesday, December 3rd, 2019 
Time: 6 pm to 8 pm
Location: Juan de Fuca Seniors Centre
Room 201 - 1767 Island Highway, Colwood, BC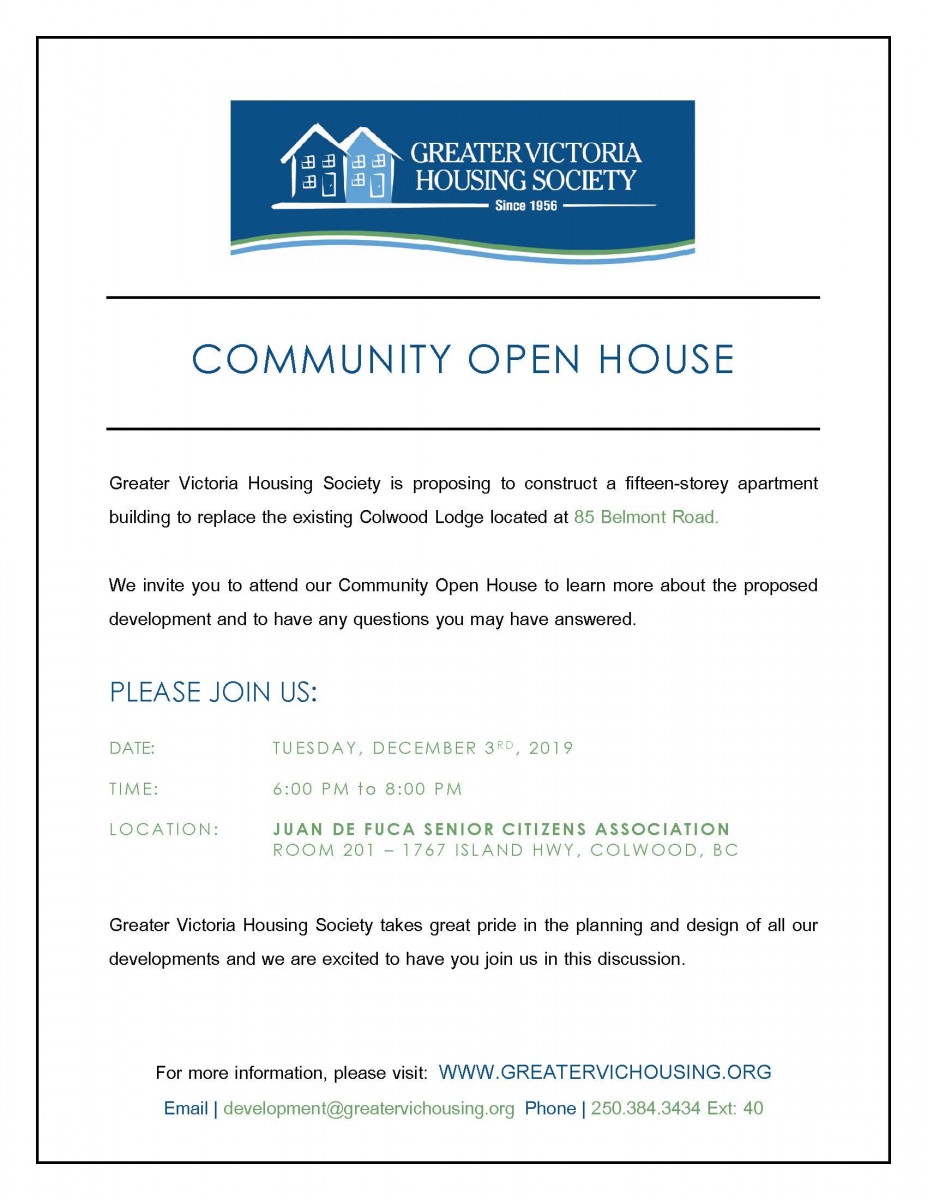 Click map to download a larger .pdf file.