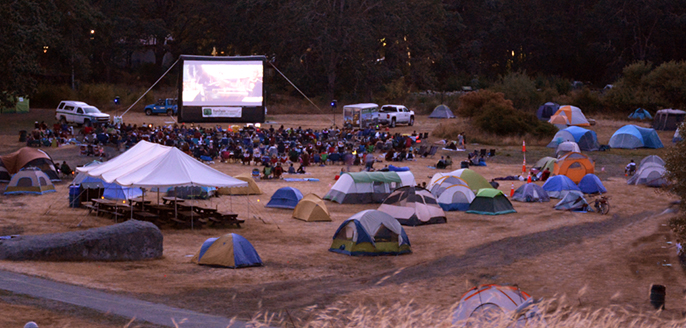 Enjoy an outdoor movie night at the fort, Parks Canada style: with the option to camp overnight!
Come for popcorn and watch the Princess Bride. Sign up in advance to sleepover in a tent. Bring your own blankets and chairs.
Camp Overnight!
Additional fees apply for overnight stay; there are three options:
4-person tent rental: $55
6-person tent: $70
Bring your own tent: $17.60
You will need to bring your own sleeping bags, pads, pillow, etc for either option.
Campers are invited to come set up their tents at 7pm, with seating for the general public opening at 8pm.
Reservations
Booking is required, reserve online.