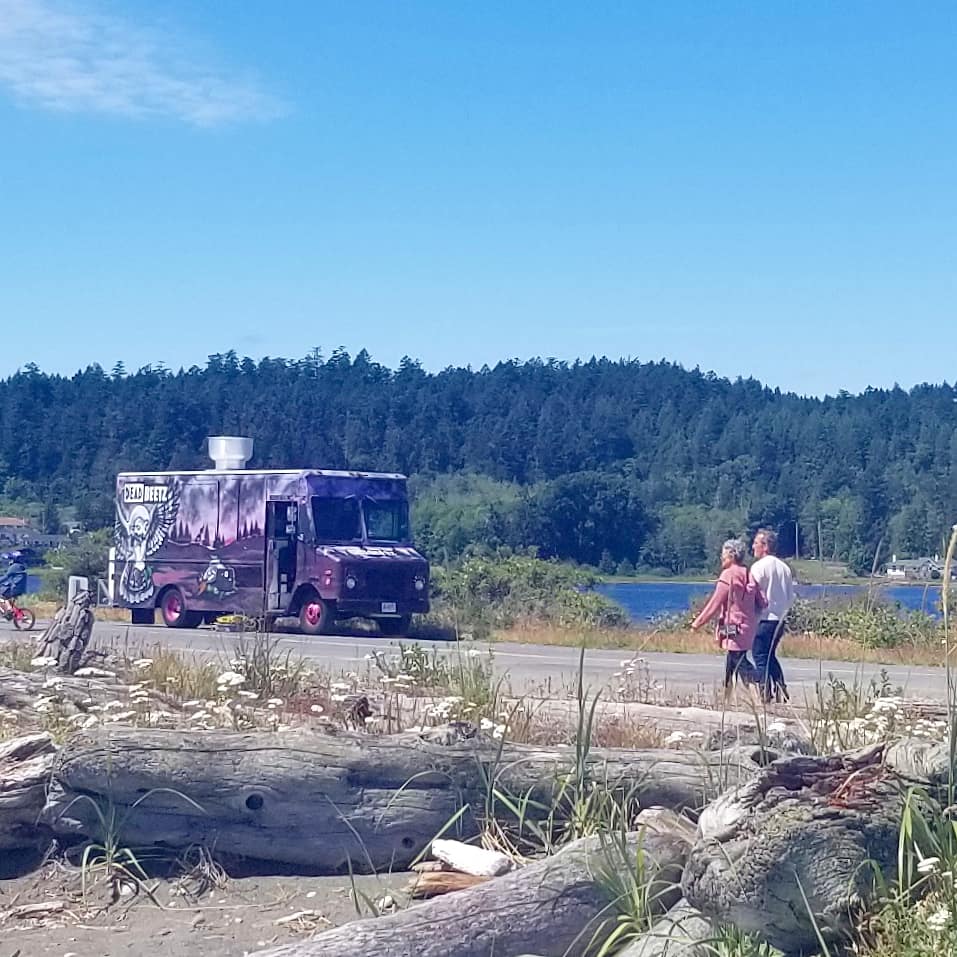 As we all work to stay healthy by following the direction of health officials, the City of Colwood is also striving to support mental health by encouraging people to get outdoors and enjoy our spectacular natural surroundings. 
One way we do this is by inviting local vendors to offer food for sale at the waterfront, where there is abundant space to stay apart while enjoying the benefits of nature and nourishment.
Head to the Lagoon Beach along Ocean Boulevard in Colwood for eats from your favourite local food trucks in the fresh air by the ocean. Wander by the waves, beach comb, bird watch, paddle or just lounge on the sand in the sunshine. Together, but apart.
---
---
Supporting all Colwood businesses
The Beach Food initiative gets people out and about in our community, which increases visibility and visits to other Colwood businesses. Beach Food signage, promotions and partnerships will be leverage to encourage everyone to support all our valued Colwood businesses. 
Taking extra care to protect health
Current health orders prevent us from dining in at restaurants, but encourage using take out services. This initiative aligns with that direction.
Vendors will follow the guidelines set out by the Provincial Health Officer for local markets and measures similar to what is required for restaurants.
Colwood's Beach Food program has always required that food trucks have Island Health permits and Food Safe certification as well as full liability insurance and a valid business license.
During this unique time, they are also required to have a COVID-19 Operations Plan in place to outline specific measures related to personal health, sanitizing, handwashing and distancing.
The City will be marking out food vendor locations that are well distanced from each other. 
You'll see reminders about distancing while ordering and receiving food, and we encourage you to pick a spot on the beach – pull up a log or lay out a blanket and enjoy the fresh ocean air well distanced from others.