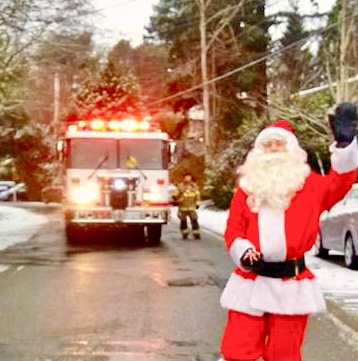 Santa and his elves will travel around Colwood by fire truck on Sunday, December 19, 2021 between 9am and 3pm with candy canes for kids.
Crews will also be accepting donations on behalf of the Goldstream Food Bank.
There is no set time for Santa to be in a certain area, so listen for the fire truck sirens! When they get close, kids are encouraged to come out to meet them.
If you live on a smaller side street, please come out to meet us at the nearest main road. 
We would love to be able to go up every street in Colwood, but our community is growing and it's not always possible.
Happy Holidays!