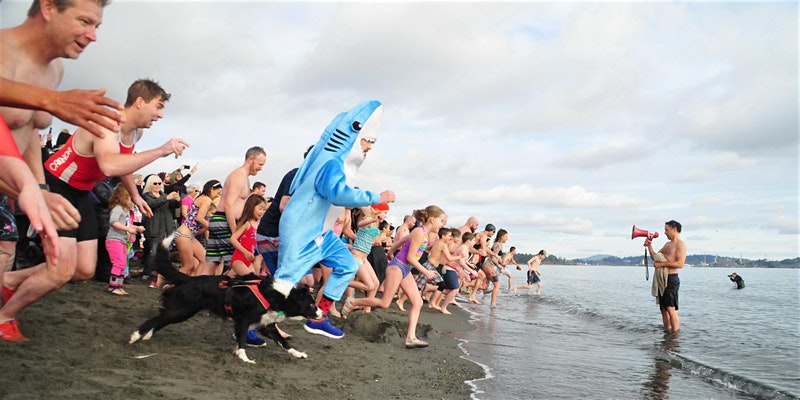 Celebrate the 2020 New Year's Day Polar Bear Swim brought you by Smart Dolphins IT Solutions and Athletics Illustrated. The event was formerly the Victoria Sports News New Year's Day Polar Bear Swim.
Symbolically wash away any negatives from 2019, and dive into the New Year with a fresh start.
$5 suggested donation or $30 includes a commemorative shirt, unlimited hot chocolate and a reservation under the portable heaters. All proceeds go to Victoria Women's Transition House. 
Get all the details at on the event website.