You are invited to join members of the Royal Canadian Legion along with Colwood students from Sunshine Out of School Care at Colwood City Hall on Friday, October 25th, 2019 at 1:30 pm for the annual flag raising ceremony.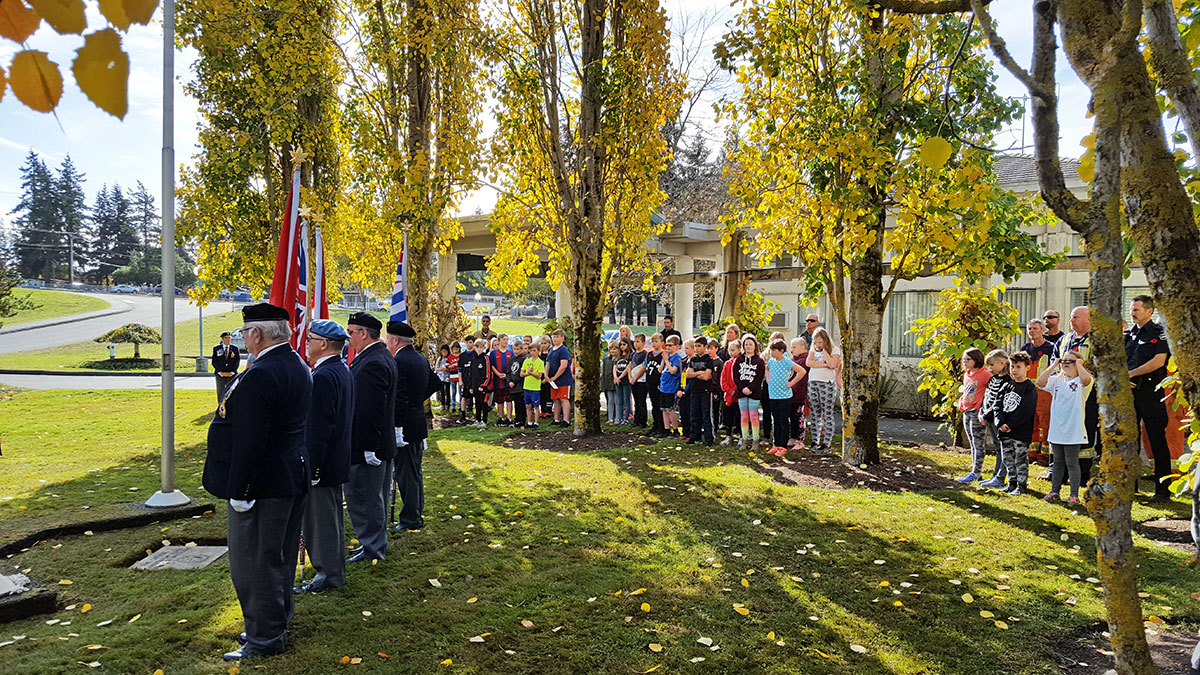 This event marks the beginning of the National Poppy Campaign.
Each year, more than half of Canada's population wears a poppy in recognition of the many Canadians who have fought for the freedom of all Canadians. The poppy is a visual reminder that we will not forget those who have died in battle - it helps to forge a bond between people of all ages, and is an important fundraiser for the support of Veterans and their families. 
Learn more about the National Poppy Campaign at www.Legion.ca