Touches of sparkle will begin to pop up around Colwood as we get ready for holiday events to bring neighbours and friends together to celebrate the holidays.  
Sparkling Light Tunnels and Crafternoons in Royal Bay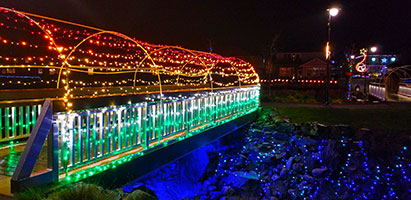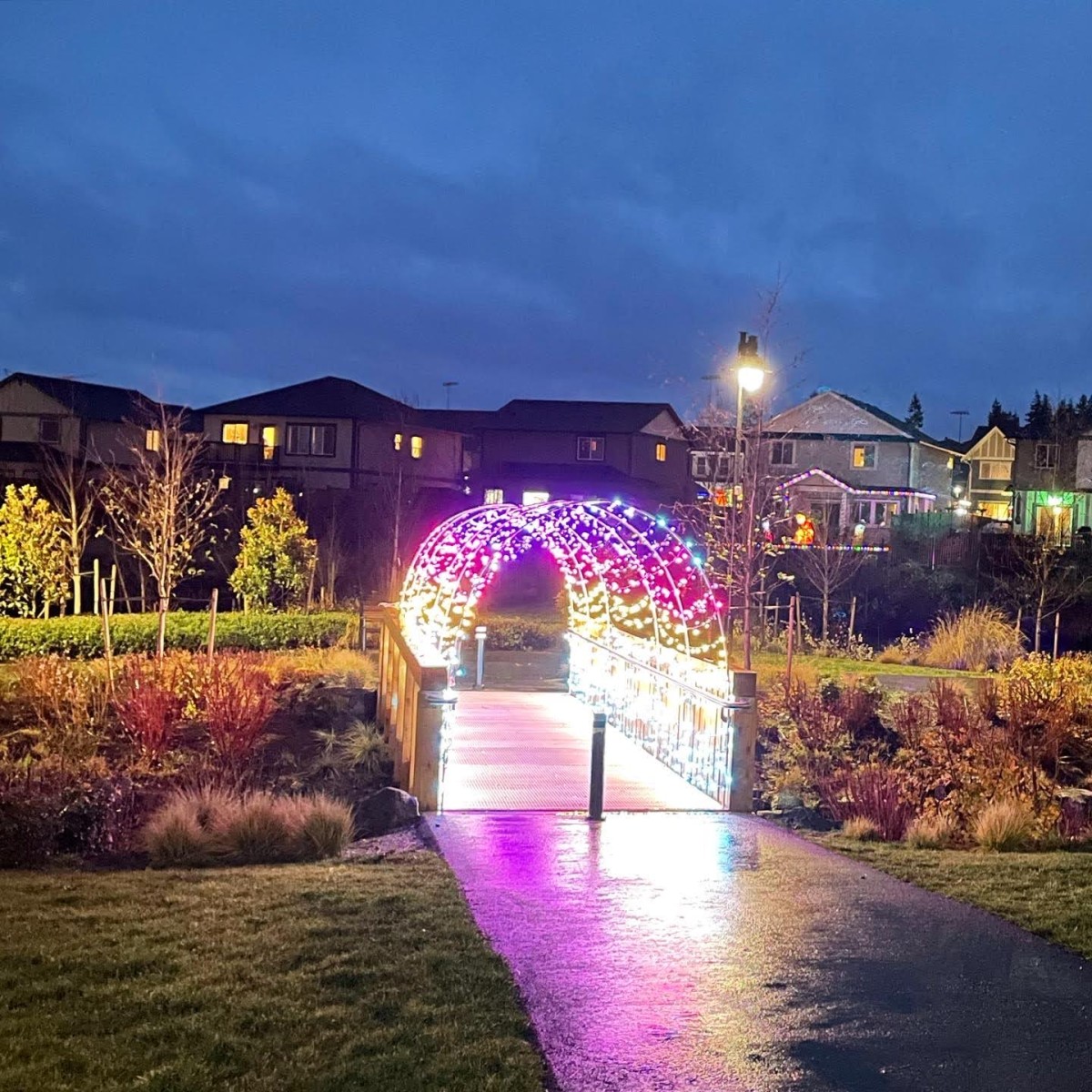 The bridges in Meadow Park are transformed to Light Tunnels during the holidays. Wander through and enjoy the magic of the season any evening through the holidays, and be sure to come down for these special events!
Wreath Making Dec 3: Saturday, December 3 from 10am to 4pm Register for a Wreath Making Workshop at Meadow Park in Royal Bay, presented by Royal Bay and GableCraft Homes.
Kids Crafternoon Dec 4: Sunday, December 4 from 10am to 4pm drop by Meadow Park in Royal Bay for Kids Crafts presented by Royal Bay and GableCraft Homes. 
Hot Chocolate Pop Up Dec 14: Wednesday, December 21 from 6:30 to 7:30 pm enjoy steaming hot chocolate and festive tunes by the Josh Warren Band. Presented by PC Urban
The Colwood Christmas Light Up December 7th
The Colwood Christmas Light Up returns to Colwood City Hall on Wednesday, December 7 from 6 to 8 pm. Enjoy musical performances by local school choirs while you warm up with a steaming cup of hot chocolate, sweet treats from Royal Bay Bakery, and hot dogs provided by Red Barn Market. Kids can take part in craft activities while they wait for Santa's arrival on the Colwood fire truck! Let your friends know you're going on the facebook event page.
Forest Lights at Herm Williams Park with Hot Chocolate and Carolling Dec 14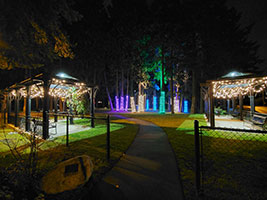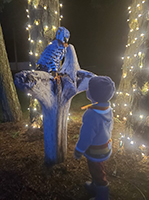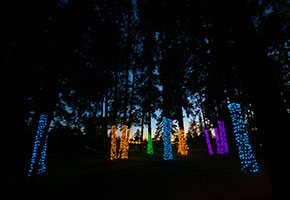 Wednesday, December 14 from 6:30 to 7:30 pm enjoy an evening stroll under the forest lights in Herm Williams Park with holiday hot chocolate and carolling by the Royal Bay Secondary Choir, presented by PCUrban!
Thanks to PC Urban for their sponsorship of our holiday pop up events! They are building in our community, with plans for a unique new employment centre at 1764 on the Island Highway across from West Shore Parks & Recreation. Read more about it.
Find your way to Herm Williams Park on Kelly Road.
Brightening up our streets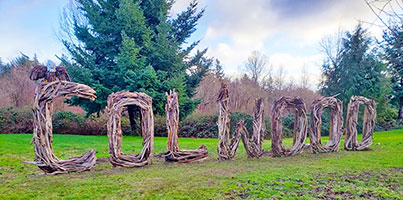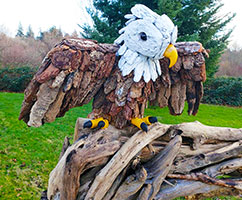 Trees along the Island Highway will get some extra sparkle, and special places like the driftwood Colwood sign on Veterans Memorial Parkway will twinkle this season.
Find your way to the Driftwood Colwood Sign.
Colwood Starburst Lights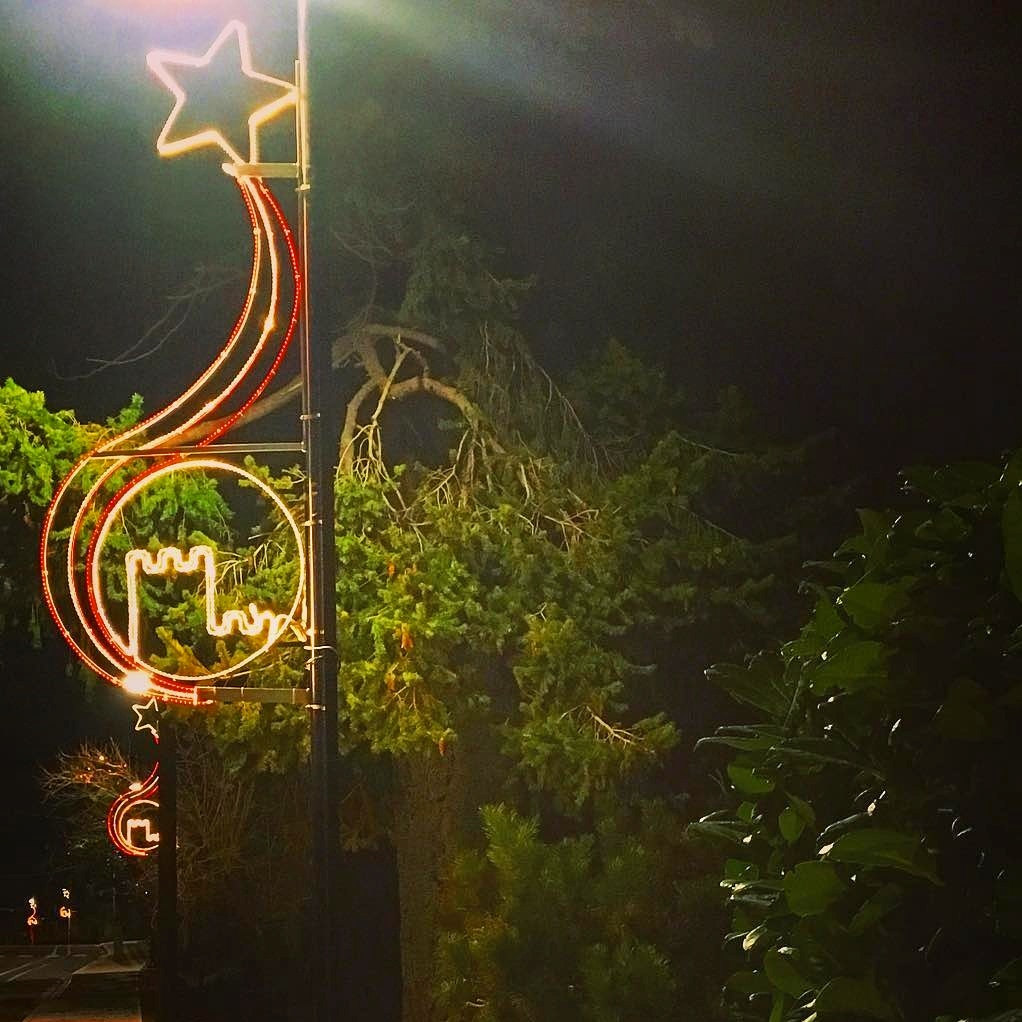 You'll also see our signature Colwood starburst lights and holiday baskets installed in areas where there are city-owned lamp posts with outlets to accommodate them.
We've worked to create bright spots around the community, taking advantage of high visibility, accessible locations that have the power required for lighting. 
We hope these little touches help to encourage families to enjoy some small, special outings together close to home this holiday season.
3 Simple ways to get into the holiday spirit in Colwood
1. Play together
Bring more joy to your holidays! Colwood is all about playing in nature with places like WildPlay Victoria. Gather a gang and go climbing, swinging and zipping through the trees, or test your lumberjack skills with a little axe throwing. Prefer to keep your feet on the ground? Lace up your skates and slip  on your mittens and head to Juan de Fuca Arena for some good old fashioned fun. Or skip the ice and head for the greens. Colwood is home to three golf courses where our mild climate makes it possible to golf all year round. Ease into it at the Juan de Fuca Golf Course or go the full 18 at Olympic View Golf Course.
2. Give if you are able
Colwood is home to people and organizations that care, like the Victoria Backpack Project, the Goldstream Food Bank and the wellness programs at Pacific Centre Family Services Association. Now, more than ever, knowing someone cares can make all the difference. Consider giving. 
3. Explore special places
Is there any place as magical as a castle? As intriguing as a lighthouse? as beautiful as an old growth forest? As pow­erful as the winter waves crashing up on an ocean beach? Colwood is filled with special places to spend healthy, qual­ity time with loved ones this holiday season. Visit Hatley Castle & Gardens and wander the lush forest trails that weave throughout miles of scented forest trails and the shore of Esquimalt Lagoon. Explore Fort Rodd Hill and the iconic Fisgard Lighthouse where history meets na­ture in the most wonderful ways. Bundle up and feel the vast power of the ocean as you lean into the wind and the ocean thunders all around you at the Lagoon Beach.