There are lots of fun and interesting things to do together in Colwood this Family Day, Monday, February 21st... and every day!
Post a #ColwoodFamilyDay pic to win!
We want to encourage families to take full advantage of the Family Day holiday.
Post a photo of your family enjoying one of these activities in Colwood with the hashtag #ColwoodFamilyDay to win a Colwood mug!
1. Groove to live music at Family FUN Day in Royal Bay
Join the fun at Meadow Park in Royal Bay with live music by BackBeat and FREE photos with your pup from 2:00 - 4:00 pm. Get the details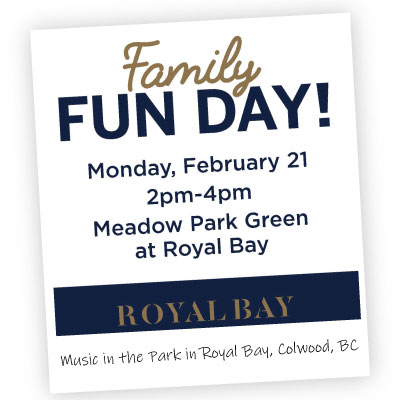 2. Get active at West Shore Parks & Recreation
Go for a fun swim between 11:00 am and 2:30 pm or hit the JDF golf course any time from dawn until dusk!  Get the details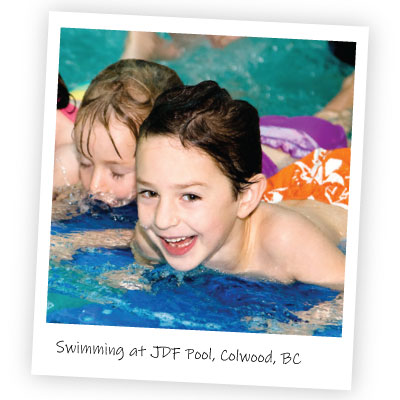 3. Fort Rodd Hill & Fisgard Lighthouse
Travel back in time with a visit to Fort Rodd Hill and Fisgard Lighthouse. Explore the bunkers, tanks, guns and batteries, then tour the oldest lighthouse on the West Coast that has been guiding ships safely into the harbour since 1860. Read about Fort Rodd Hill and Fisgard Lighthouse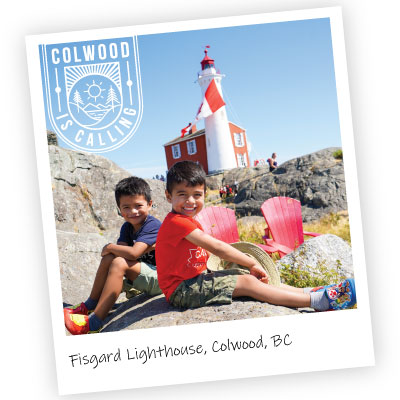 4. Hatley Castle and Gardens
Step into a fairy tale at Hatley Castle​ as you wander with the peacocks through the romantic Italian Garden, the peaceful Japanese Garden and the fragrant Rose Garden. Read about  ​Hatley Castle and Hatley Gardens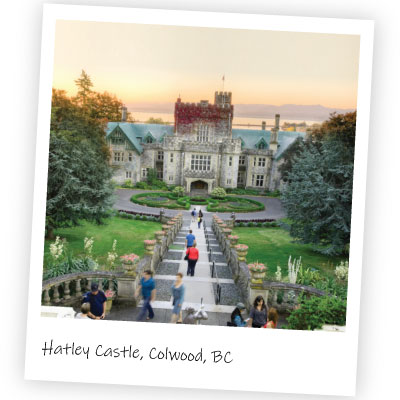 5. Explore the beach
Head to the beach on Ocean Boulevard in Colwood to count crab shells, skip stones, spy an eagle, sandpiper or swan; find all the driftwood sculptures, practice your balance on the logs and leave a message in the sand. Learn more about the Colwood Waterfront and Esquimalt Lagoon.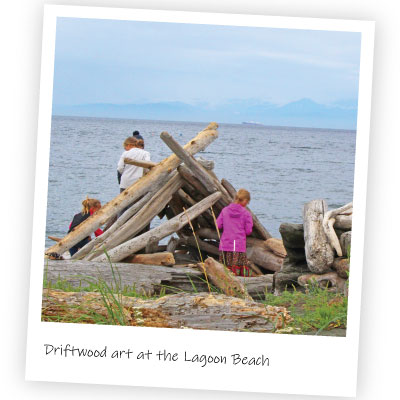 6. Picnic in the park
Colwood has incredible parks that are perfect for picnics and play. Visit Colwood Creek Park, Ocean View Park, Herm Williams Park or the Royal Beach Park. Toss the frisbee, play hide & seek, and enjoy a snack together in the fresh air.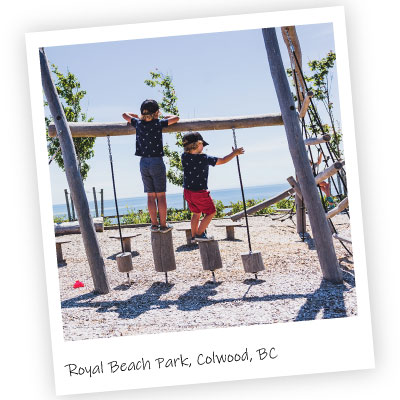 7. Wander our wonderful forest trails
Explore Royal Roads Forest under huge ancient cedars, hike up to the view point at Havenwood Park, conquer the stairs in Latoria Creek Park and discover new trails like Outlook Park above Wishart Road, Promenade Park in Upper Royal Bay and the new Ridge Trail between painter Road and Metchosin Road in Royal Bay.