You shared your ideas at Making Waves events, on feedback boards and through the Making Waves survey. Now the City has a new draft Official Community Plan (OCP)  that we need you to review. 
Does the plan fit with your vision for Colwood? Does it raise questions you would like to see answered? Are there aspects that might need a rethink? Does it make you excited for the future of our community?
Review the DRAFT Colwood OCP  (It is a large .pdf that may take a moment to download.)
How the draft OCP was developed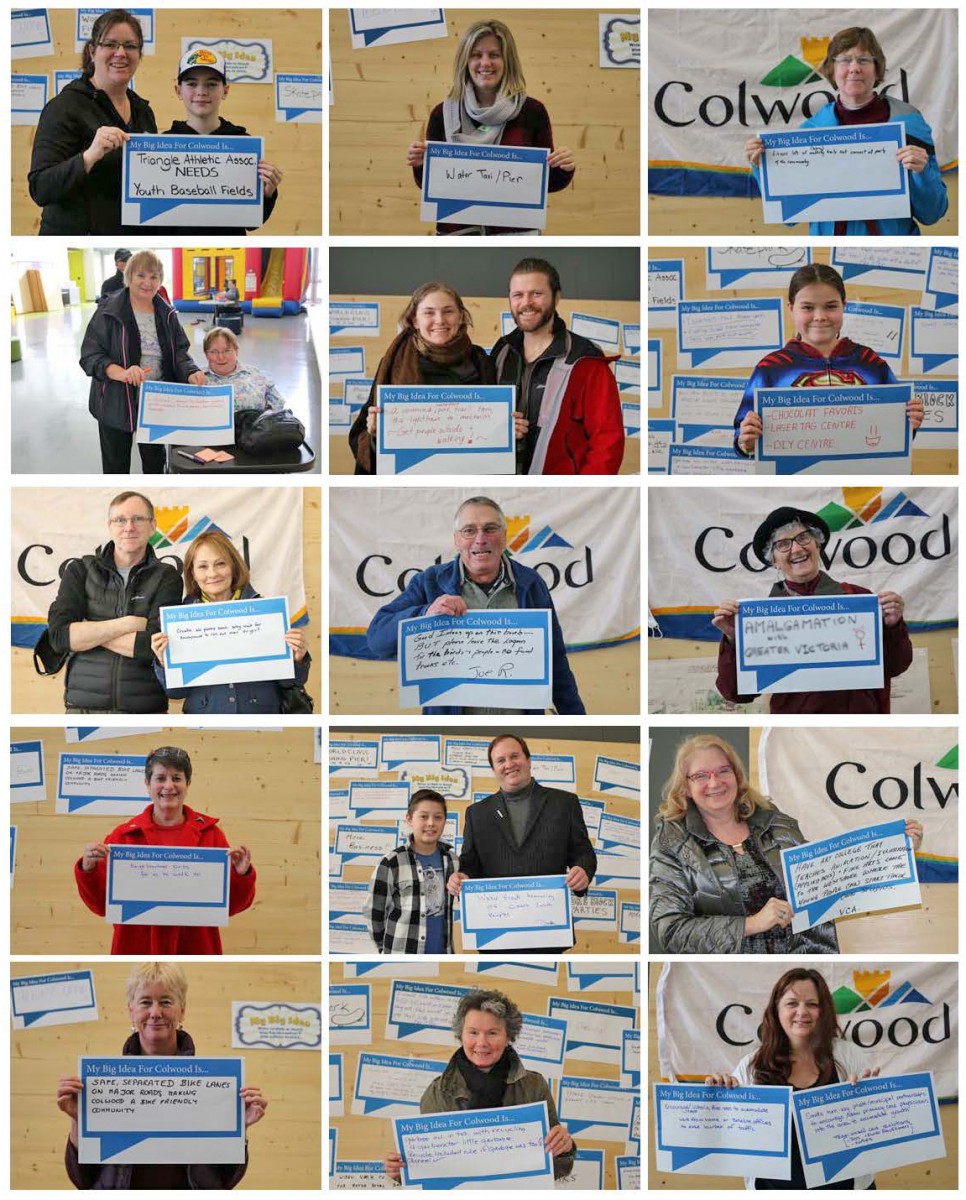 In October 2016, the City began to ask for input into a new Official Community Plan that better reflects the current values of the community. 
From October 2016 to May 2017, citizens and partners shared ideas about their vision for Colwood to help shape the plan. Thousands of responses were recorded and incorporated in to the plan through talk back events, sounding boards, online surveys, events, workshops and steering committee meetings.
Based on this feedback, a new Community Vision and Goals were presented for public review to confirm they accurately reflected the community's input. Those formed the foundation for this new draft plan that will guide policy direction for the City as it continues to change over time. The OCP also provides a robust set of Development Permit Guidelines that will give staff and Council the tools to evaluate development proposals as they come forward. Get all the background at www.colwood.ca/MakingWaves/WhatWeHeard
We need your feedback
Community members will need to be the sounding board for the plan, and will help us to determine whether we got it right and make appropriate adjustments.
Please send your comments about the Draft Colwood Official Community Plan by email to planning@colwood.ca or submit them in person or by mail to Colwood City Hall at 3300 Wishart Road. 
We will be gathering input from the public, other stakeholders, first nations and legal experts. All input received will be considered, amendments will be made as necessary, and a FINAL Official Community Plan will be presented for Council's consideration early in the new year. 
The OCP will become a bylaw, which also requires a formal public input process in accordance with provincial legislation. This process includes a referral period for agencies to provide comment, as well as a public hearing where members of the public can speak directly to Council about the Plan.
Please encourage your neighbours to review the community plan
The more community input we receive, the better this plan will be. Ask your neighbours if they have checked it out. Share this page on your social media accounts. Mention it in your local groups. Make some waves for a better Colwood!