The first ever City of Colwood calendar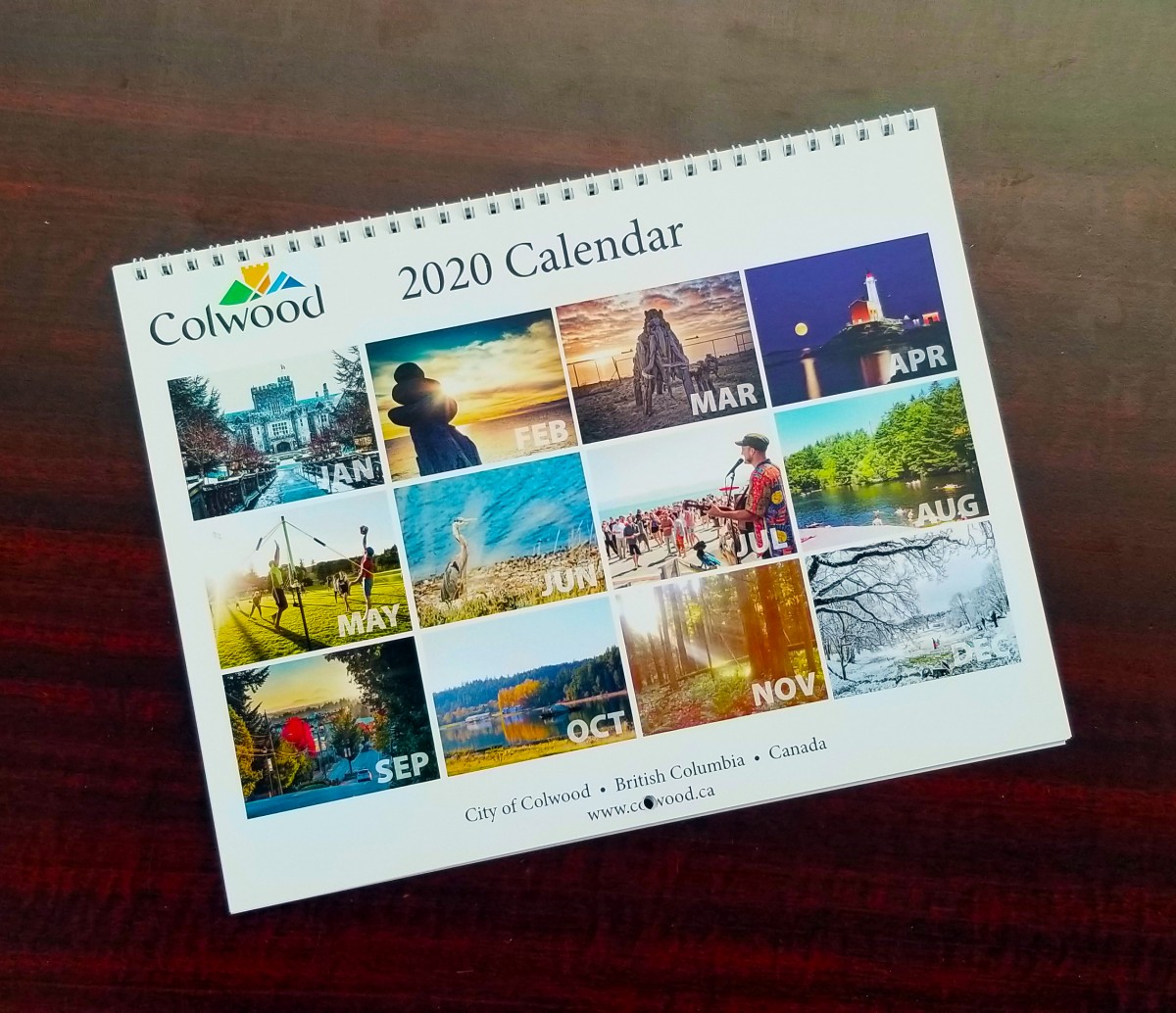 The Colwood 2020 calendar was created by the community through a photo contest in 2019.
People were asked to submit photos for the calendar, which were then open for public voting. At the end of each month, Mayor Martin and a panel of judges selected a feature photo for the calendar. 
2,461 votes were cast on the 177 beautiful photos that were entered, making the selection process extremely difficult. But the results are beautiful!
The City would love for every home in Colwood to have a calendar but in order to keep within a responsible budget, Mayor Martin and members of Council are presenting calendars to all grade two students in Colwood. This is a way to distribute them to homes broadly throughout the community.
Get your Colwood Calendar today! 
A limited number of calendars are available for purchase at Colwood City Hall. The cost is $5 - just enough to cover the cost of producing them.
Thank you to everyone who participated. The calendar shows off the beauty of our community. We look forward to seeing your photos for the 2021 calendar!