Thank you for your interest, the Photo Contest is now closed.
---
Enter your photos in the Colwood Calendar Photo Contest and your images could be featured in Colwood's 2021 calendar.
About the contest
Residents of all skill levels are invited to submit their pictures to create the 2021 calendar celebrating the beauty of our community in Colwood. Submissions showcasing the different seasons of the past year are encouraged. 
Everyone can get involved!
Enter photos: simply upload your best photos from 2020 that highlight the beauty and vibrance of Colwood 
Vote for photos: scroll through the photo entries and vote for your favourites.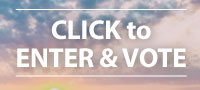 ---
How we select winning photos to feature in the calendar
Selected images will be displayed on the Colwood Photo Calendar Contest page. In the beginning of January, the top 20 images (those with the highest number of votes on the contest page) will be presented for adjudication by Mayor Rob Martin and a judging panel who will select the winning photos and announce the winner. 
The following criteria will be taken into account during adjudication:
Subject matter: The photo must feature a location within Colwood.
 
Composition, creativity and impact: Featured photos will be clear, balanced, and pleasing to the eye, reflecting beauty, positive energy, interesting view points or intriguing subjects that make people want to visit Colwood.
 
Technical requirements: photographs must be submitted in high resolution digital format of between 300 and 600 dpi. Submitted photos must not be currently held in copyright by any individual or organization and must be previously unpublished work.
 
Eligibility: Professional and non-professional photographers are eligible and welcome to enter. Employees and representatives of the City of Colwood may participate but are not eligible to win.
 
Judges selections: The City of Colwood shall determine winner eligibility in its sole and absolute discretion. All decisions made by the judging team are final. 
 
Notifying winners: Winners will be contacted by email, with winning photos published at www.colwood.ca and shared on @CityofColwood facebook, twitter and instagram accounts as well as in Colwood newsletters, and in the annual calendar. Winning photographers may be asked to supplement their submission with an expanded description. 
 
Prizes: Each winner will receive a gift card to a local Colwood business, and one grand prize winner will be featured on the calendar cover page.
 
Prize limit: Each photographer is eligible to win, at most, three entries for this calendar contest.
 
Rights to images: By entering your image in the Colwood Calendar Photo Contest, you grant the City of Colwood a royalty-free, nonexclusive right, in perpetuity, to use the photograph in print and online City of Colwood non-commercial communications and use your name in connection with the Photo Contest.
Deadlines
Online entry and voting closes on January 10, 2021 and winning photographs will be selected and announced after this date.
Colwood reserves the right to adjust contest rules and deadline(s) as the result of causes beyond its immediate control.
Questions
Questions and inquiries about contest rules can be emailed to Britney Stojke, Colwood Engagement Assistant at bstojke@colwood.ca.