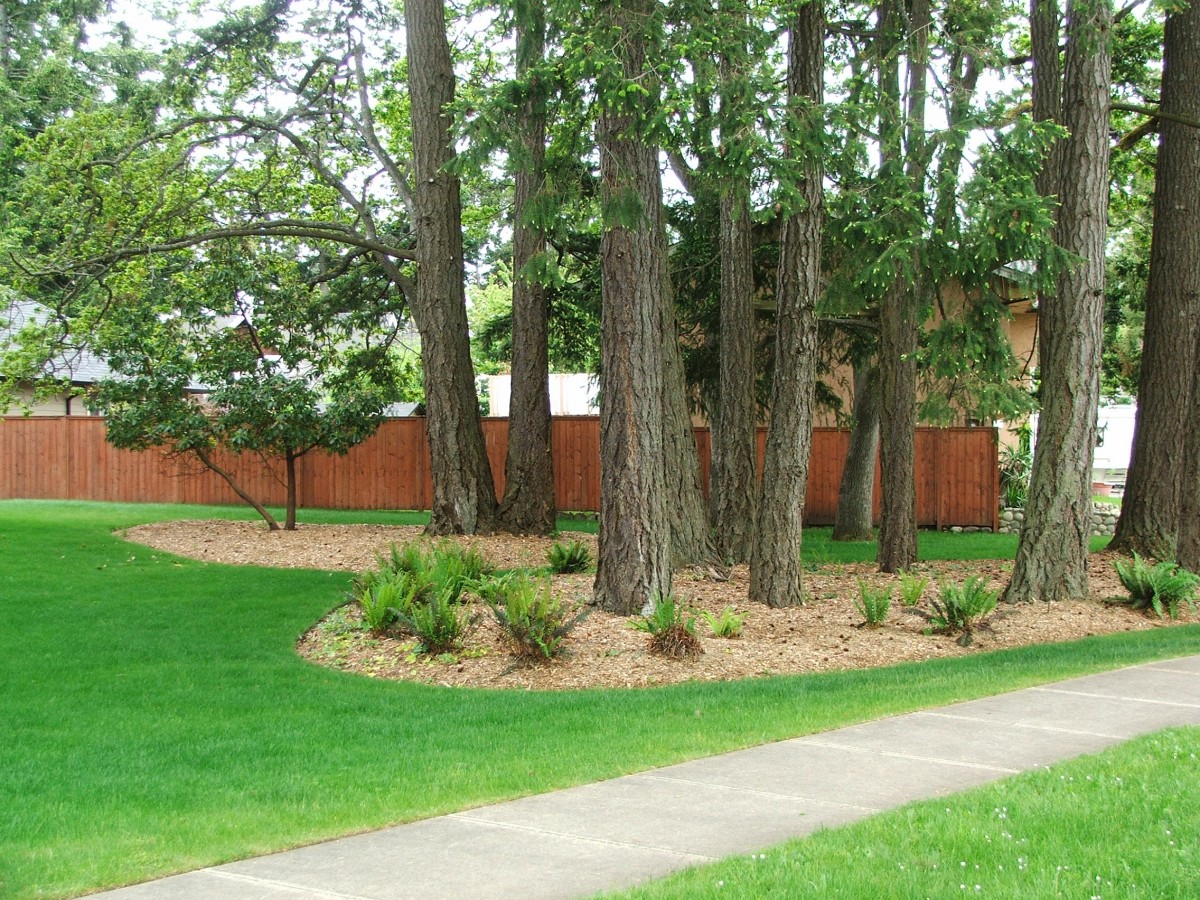 The City of Colwood is home to more than 50 beautiful parks and trails that residents and visitors enjoy.
Parks and selected streetscapes throughout Colwood are mowed and maintained on a regular basis. We strive to reach all parks as soon as possible in the spring. With the rapid growth and wet conditions, it can take a few weeks to complete the first cycle.
Wood chips are used throughout the city to enrich the soil, prevent compaction, suppress weeds and beautify beds and natural areas. Read more about Wood Chips in Parks, Gardens and Boulevards.
Playgrounds are inspected by certified inspectors weekly.
Trails, sidewalks and walkways are inspected and maintained every 2 weeks or as needed.
Each year in mid-August, the Parks team dedicates time to the Colwood Creek clean-up of garbage, invasive weeds and seasonal vegetation control.
Invasive Species
Invasive species of plants are those that have been introduced from outside of their native range and have the potential to negatively impact humans, animals and/or ecosystems. Read more about invasive species in our region.
Park Enhancements
We're always working to improve our parks and greenspaces, with upgrades to trails, bridges and stairs. Recent improvements have been made to the Havenwood Park Trail and Bridge, and a splash pad was installed at Colwood Creek Park. In 2018, more improvements are planned for Colwood Creek Park, and a Parks Master Plan will be created.
Beach Maintenance
Colwood is famous for its oceanfront areas. Our Public Works team keeps designated pathways clear and maintains the invasive vegetation alongside beaches. Beach logs are a natural condition of the foreshore and we do not routinely clear them in all areas. Beach litter and washroom maintenance are scheduled every week day morning and increased to Sundays during the summer months.
Yard Waste and Recycling
Public Works runs the City's popular Branch Drop-Off every two weeks and the annual Spring Clean-Up. Not only do these programs keep our city looking great, they protect our air quality by providing an alternative to backyard burning which is prohibited in Colwood.
Roadside Mowing
Roadside mowing runs from late May through September each year. Scheduling of the routes is adapted to suit geographical efficiency, safety and sightline concerns, type of vegetation, ground conditions and environmental considerations such as wildflowers and fishery concerns.