The commitment of Colwood Council to climate action is clear. Colwood's newly adopted Climate Action Plan includes the goal of net zero (and 100% renewable energy) by 2050 or sooner, aligning  with other municipal, provincial, and national level climate planning. This ambitious target could be accomplished sooner if that proves possible.   
Colwood's Climate Action Plan provides a clear vision with a framework of goals, pathways, strategies, and concrete actions to reach our target of reducing emissions to Net Zero while building Climate Resilience and Maximizing Co-benefits.
An initial climate planning process provided the foundation for the Climate Action Plan, click to view the Climate Planning Foundations Report.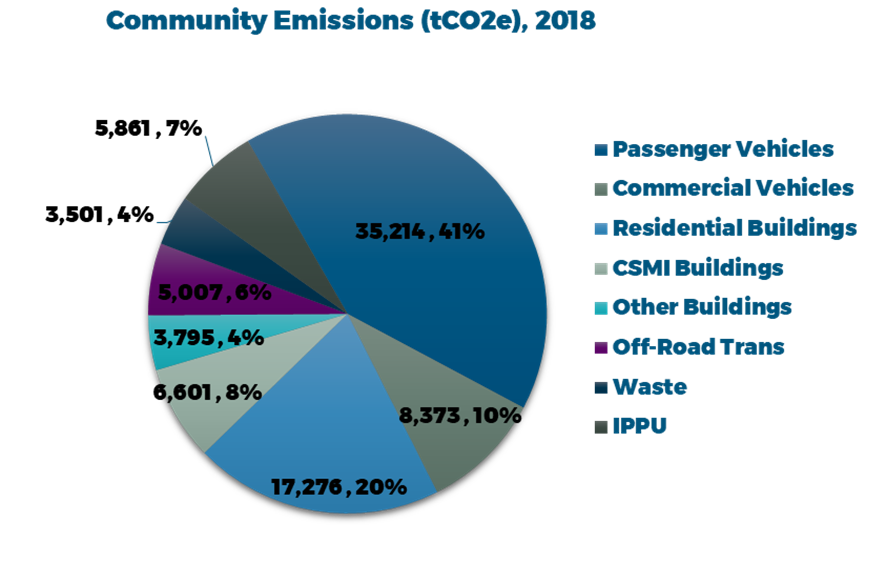 Resources to help you manage your emissions
Creating an Urban Forest Strategy
Colwood is creating an Urban Forest Strategy to guide the preservation of trees in our community. It will advance the goals of the Urban Forest Bylaw that has been in place since 2018 to preserve trees on both private and public property and to assist in growing the City's urban forest. 
The new Home Energy Navigator program helps homeowners take the next step, regardless of where they may be in the retrofit journey, and aims to reduce barriers to completing a home energy retrofit. This new regional service provides participants with free support from local energy experts, including: 
rebate navigation
virtual home energy consultation
quote reviews
customized retrofit roadmap
If you have questions regarding rebate requirements or need support with deciding which upgrades are right for your home, reviewing quotes or filling out your rebate applications, you're not alone! To learn more visit www.homeenergynav.ca or call 1-866-381-9995.
The home Energy Navigator program is a free program created by the CRD and local government partners in the capital region and informed by industry experts, including numerous local contractors. It is being executed by City Green Solutions, a local non-profit with decades of experience helping homeowners save energy. 
Climate Resources for Youth
Active Transportation
Making it easier, safer and more enjoyable for residents and visitors to walk or cycle in Colwood is one of Colwood Council's four strategic priorities, and creating an Active Transportation Network is one of the key tactics to help achieve that goal. Active transportation is important for personal health as well as the health of our environment. More people walking and cycling means fewer cars on the roads and a reduction in greenhouse gas emissions. Read about the City's Active Transportation Plan and transportation enhancements underway.
Colwood rebates for energy saving upgrades
Residents who are upgrading home heating, electrical or hot water systems, or would like an Energuide Home Evaluation can access CleanBC grants plus top up rebates provided by the City of Colwood. 
Colwood requires new buildings to meet the BC Energy STEP Code
Colwood has adopted "Low Carbon Step Code 3" for newly constructed homes in Colwood, coming into effect in the summer of 2023. Read more at Colwood advances climate goals with clean energy building requirements
Climate Change
Colwood was been selected along with seven other communities to participate in an Island-wide collaborative project with ICLEI Canada between 2018 and 2020 to help us understand how a changing climate could affect our community's quality of life, and to make a plan to reduce the risks.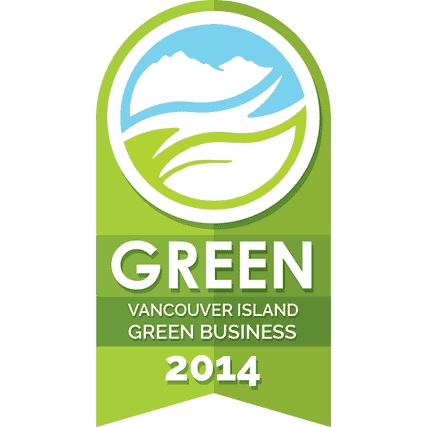 Green Business Practices
Colwood City Hall was the first office on Vancouver Island to earn Green Certification from the Vancouver Island Green Business Certification (VIGBC) program. The Colwood Fire Department and Colwood Public Works Department have both earned certification as well. 
Climate Leader
Colwood is recognized by the joint Provincial-UBCM Green Communities Committee as a Climate Action Leader. 
We want to encourage our community to work together to promote low carbon businesses and lifestyles in order to have the greatest impact and see faster progress in our efforts towards climate action. The City of Colwood  has taken strong action through programs like Solar Colwood and is committed to working with community partners to reduce our community-wide greenhouse gas emission by 2020, while also moving towards carbon neutral municipal operations.
Local Government Climate Action Program
The Local Government Climate Action Program (LGCAP) provides local governments and Modern Treaty Nations with funding to support the implementation of local climate action that reduces emissions and prepares communities for the impacts of a changing climate. The LGCAP supports local climate action to help B.C. reach legislated climate targets and achieve provincial climate goals outlined in the CleanBC Roadmap to 2030 and the Climate Preparedness and Adaptation Strategy.
In the past, the City of Colwood participated in the CARIP program, which was a conditional grant program that provides funding to local government BC Climate Action Charter (Charter) signatories equivalent to one hundred percent of the carbon taxes that they pay directly. This funding was used by local governments to support their efforts to reduce GHGs, address climate impacts, and move forward on achieving their Charter goals. As the Ministry of Municipal Affairs wrapped up CARIP in the 2021/2022 fiscal year, reporting requirements for the 2020 year is limited to carbon tax attestation submission to the Province as shown below.
Read the 2021 GHG Summary & Corporate Emissions Inventory
LGCAP Survey Submission Report & Attestation Form